The New Income-Driven Repayment Plan: How It Works
The revised IDR plan would cut your monthly student loan payments by at least half.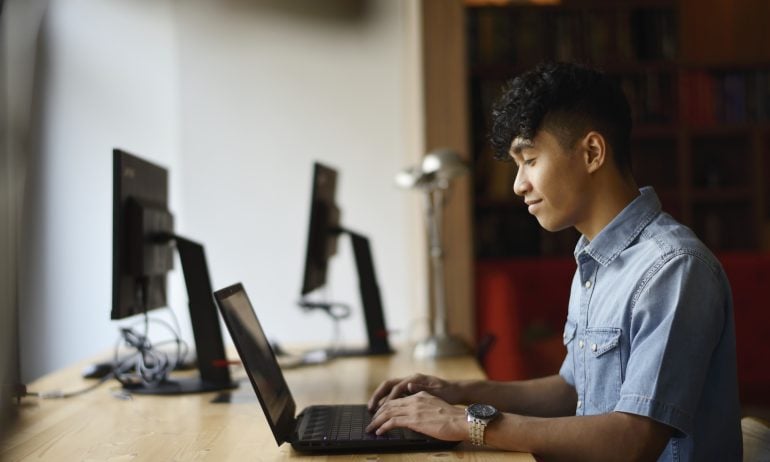 Many or all of the products featured here are from our partners who compensate us. This influences which products we write about and where and how the product appears on a page. However, this does not influence our evaluations. Our opinions are our own. Here is a list of our partners and here's how we make money.
The Education Department on Jan. 10 unveiled the details of its revised income-driven repayment plan.
The draft rules, now out for public comment, illustrate the most generous undergraduate student loan repayment plan yet:
Borrowers earning less than about $32,800 individually, or less than $67,500 for a family of four, would see $0 monthly bills.

Most other borrowers would see their payments cut by at least half. 

Students who borrow less than $12,000 would see their remaining balances wiped away after 10 years of payments, instead of 20 to 25 years. 
A sketch of the new plan was released in August, along with many other provisions of the Biden administration's sweeping student loan relief effort. Since then, attention has been focused mostly on the legal fate of student debt cancellation — as much as $20,000 erased from the balances of millions of borrowers.
But while Biden's debt cancellation plan would give a one-time boost to existing borrowers, this revised IDR could help current and future college students for years to come. 
People who earn the least stand to benefit the most. Borrowers with the lowest projected lifetime earnings would see total payments per dollar that are 83% less, while the highest earners would only see a 5% cut, the Education Department said. Across all borrowers, average lifetime payments would shrink by about 40% compared to existing IDR plans. 
Some details remain unclear.
The Education Department hasn't said when the new plan will become an option for borrowers, though it's expected to be finalized later this year. And the cost of implementing the plan faces a squeeze in Congress.
Budget battle aside, the new plan should reduce borrower confusion considerably. It's going to be a direct replacement for one of the five current IDR plans and eventually replace three others as well.

Tackle your student loan debt with Summer
Get customized repayment solutions for every step of your student loans journey.
How existing income-driven repayment plans work
Income-driven repayment plans are based on a borrower's income, not the amount borrowed. Payments typically do not cover all the interest that accrues. After a certain number of payments, the remaining balance is forgiven.
That unpaid interest grows over time and, after certain qualifying events, is added to the borrower's balance with penalties. Borrowers who take a month of forbearance — say they lose their job and need to skip a payment — see not only the skipped payment added back to their principal, but also every penny of interest that accumulated over the years.
That interest accrual is the key trigger that can lead to balances many times larger than the original debt, even after decades of payments.
"Current IDR programs are not optimal from the borrower perspective," said Daniel Collier, a University of Memphis assistant professor whose research focuses on student loan debt and income-driven repayment and tuition-free policy, in September. "It seems like people are still massively struggling even being enrolled in IDR."
Get the scoop on student loans
Stay up to date on how student loan forgiveness and repayment may affect your finances.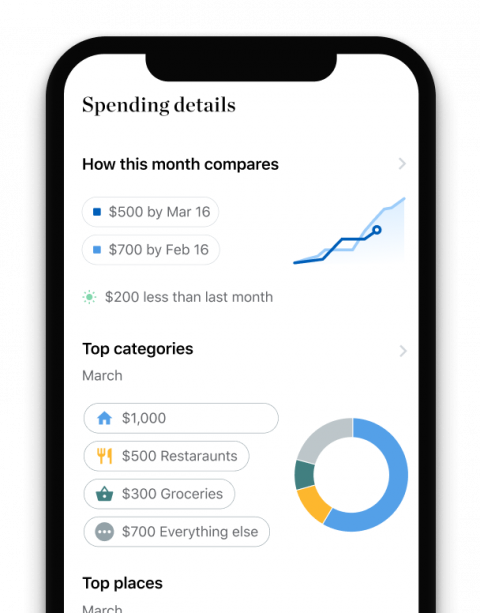 How the new IDR plan differs
Repayment choices are simpler
The proposal reduces option overload for borrowers.
The government currently offers five different IDR plans, because past iterations were not retired when new ones rolled out. This IDR plan is a revision of the widely used Revised Pay As You Earn plan, known as REPAYE. The department will also phase out or limit new enrollments in three other repayment plans.
Right now, the Education Department calculates IDR payments based on discretionary income — your household income minus 150% of the federal poverty guideline for your family size and location.
If your household income is $75,000 for a family of four in Virginia, your non-discretionary income is $45,000 and your discretionary income is $30,000, based on 2023 U.S. federal poverty guidelines. Payments under current IDR plans are a percentage of that $30,000.
The new plan places the threshold for discretionary income at 225% of the federal poverty guideline. That same $75,000 household would see payments based on just $7,500 of discretionary income.
Estimate your payments under the new IDR:
Required payment is cut in half
Current IDR plans require borrowers to pay at least 10% of their discretionary income each month. Under the new plan, income-driven repayment for undergraduate loans would be set at 5% of discretionary income.
This means, on top of the lowered repayment amount based on the change in discretionary income calculations, borrowers with undergraduate loans will pay much less.
For the family with $75,000 in household income, that's the difference between a $250 monthly payment and a $31 payment.
Borrowers with only graduate school loans still would pay 10%. Borrowers with both undergraduate and graduate loans would pay a weighted average between 5% and 10%.
"A borrower who has $20,000 in loans from their undergraduate education and $60,000 in loans from their graduate study would pay 8.75% of their income," explained the Education Department. "A borrower who has $30,000 in loans from each would pay 7.5%."
Currently, borrowers are eligible for forgiveness of their remaining student loan balance after 20 or 25 years under current IDR plans, regardless of how much money they took out for school. However, the new plan would cut that down to 10 years for borrowers with original loan balances of $12,000 or less.
With the new plan, the Education Department projects that 85% all community college borrowers will be debt-free within 10 years.
Unpaid interest is cancelled
Currently, REPAYE payments do not cover all of the interest on a loan each month. The government covers half of the unpaid interest and the rest mounts over time.
Under the revised plan, any interest unpaid each month would be covered by the government, so long as the borrower keeps up with their monthly payments. This leftover interest would not accrue.
Student loans from our partners

Who can sign up for the new IDR?
Borrowers with federal student loans will be able to sign up.
Private student loans are not eligible for IDR or any other student debt forgiveness options from the government, like Public Service Loan Forgiveness.
Parents who took out parent PLUS loans to help their child pay for school also cannot sign up for the revised IDR plan. They are only eligible for the government's income-contingent plan, under which they pay 20% of discretionary income for 25 years before the remaining amount is forgiven. Parent PLUS borrowers can also take advantage of PSLF forgiveness under the recent IDR waiver if they qualify.
Spot your saving opportunities
See your spending breakdown to show your top spending trends and where you can cut back.