QuickBooks Online Review 2021
This small-business software makes it easy to keep thorough bookkeeping records and share data with your accountant.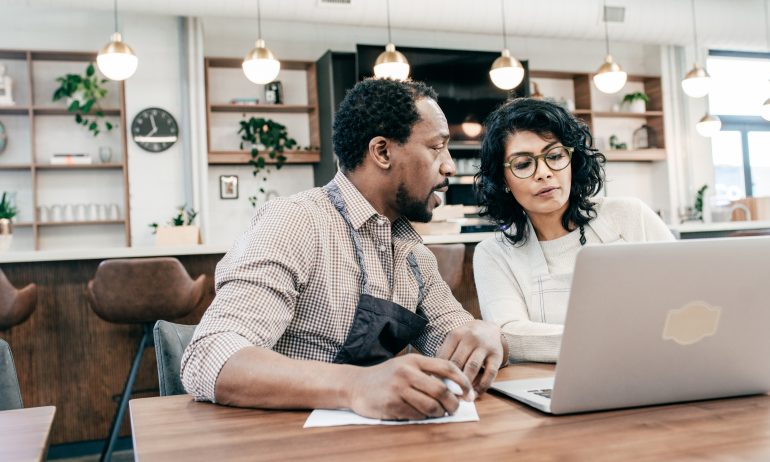 Many or all of the products featured here are from our partners who compensate us. This may influence which products we write about and where and how the product appears on a page. However, this does not influence our evaluations. Our opinions are our own. Here is a list of our partners and here's how we make money.
QuickBooks Online, a small-business software you can use for bookkeeping and other services, offers top-notch functionality at a reasonable price. And with about 4.5 million small businesses using it worldwide, it's also the industry standard.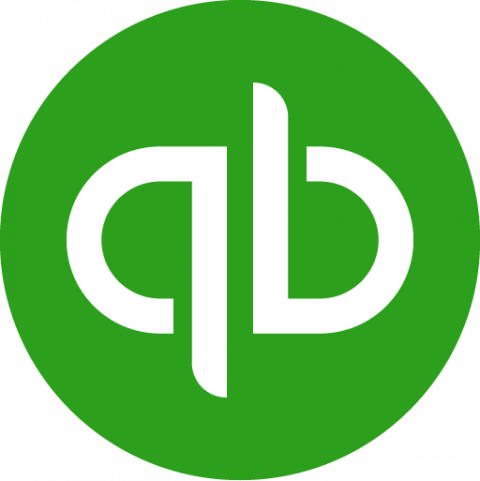 The industry standard for bookkeeping and other services.
It's easy to find accountants who can work with QuickBooks Online. And because it comes with different tiers of features and the ability to upgrade, it can easily scale with a growing business. But while you don't need a degree in accounting to make sense of it, you'll likely need to watch a few tutorials to make the most of its features.
QuickBooks Online features and pricing
There are four tiers of QuickBooks Online subscriptions for small businesses: Simple Start, Essentials, Plus and Advanced. All tiers get you:
Access via online browser, desktop app (Mac or Windows) and mobile app (iOS or Android). Because it's cloud-based, you can access it anywhere from different devices. The mobile app also comes with a receipt-upload feature and automatic mileage tracking.

A dashboard view, which gives you an overview of your account, and the ability to categorize expenses and income.

Easy sharing with accountants via email invites.

Double-entry accounting, which is the standard in accounting.

More than 600 app integrations with various business software.

Profit and loss reports and balance sheets that can be quickly generated. Reports like these can come in handy if you're applying for a small-business loan.

Customizable invoices and estimates.

Free trials for first-time customers. (However, if you use the free trial, you won't be eligible for other discounts.)

Customer support by chat or phone during certain hours. With an Advanced subscription, you get 24/7 support access.
Among the tiers, QuickBooks Online Plus is the most popular option. Prices are current as of this writing but can vary based on promotions; at the time of this writing, the first three months are 50% off. Here's what they offer in addition to the benefits above.
Nerdy tip: There's also a lower-cost QuickBooks Self-Employed product, which is separate from QuickBooks Online. This can be a good accounting solution for those with side hustles and freelance projects.
QuickBooks Online benefits
easy to share with your accountant
The best part of QuickBooks Online is that it's easy to share with your accountant — no file transferring required. You can invite your accountant to your QuickBooks Online dashboard via an email invite. From there, they'll get access to your account and can review your bookkeeping and make changes as necessary.
Another big benefit: It's easy to find accountants who are well-versed in QuickBooks Online. That's not necessarily the case with less ubiquitous accounting software. If you're looking for an accountant, QuickBooks Online gives you the option to find one through its ProAdvisor network, too.
In-depth record-keeping capabilities and useful reports
It's also easy to keep thorough, detailed records with this software. When you're adding an expense, for example, you have the option of adding reference numbers, permit numbers, attachments and memos. You can also split the expense into multiple categories or items.
You aren't required to fill out every field in an expense or income entry, but the more detailed your records are, the more useful certain reports can be. For example, with Plus and Advanced, you can track inventory and do job costing — that is, you can figure out how much you spent to complete a certain project.
If you link your account to your bank accounts and credit cards, you can also automatically upload transactions, along with all the transaction data, and accept them one-by-one or in batches. Also useful: QuickBooks Online flags matching entries, which makes it easy to avoid recording the same transaction twice.
Hundreds of app integrations
QuickBooks Online comes with an impressive app marketplace of over 600 apps. To be sure, you don't have to add these integrations to get a good value out of QuickBooks Online — the software does plenty on its own. But the apps can give you more functionality and help you cut back on duplicating work across platforms.
With the TSheets Time Tracking, for instance, you'll get scheduling software and more sophisticated employee time-tracking features. And with the payroll and human resources app Gusto, payroll numbers sync with your QuickBooks Online account any time you run payroll, make a correction or cancel payroll. Other apps can add entries from other expense management software to your account, help you track sales on Amazon marketplace, Etsy or eBay and generate various financial reports and insights. Some apps come with monthly fees; others are free.
QuickBooks Online drawbacks
With some software, you can figure everything out without explanation. QuickBooks Online isn't quite as simple. While it does a good job of simplifying relatively complicated accounting ideas, you'll probably need to watch some tutorials (say, on the QuickBooks Online YouTube channel) or do some reading to really understand the full functionality of the product. You'll get more out of the app, for example, if know what a chart of accounts is, or how double-entry accounting works.
QuickBooks Online doesn't come with QuickBooks Payroll included — that's a separate program with separate costs. The payroll feature comes with three subscription tiers, with the more expensive tiers offering more features such as same-day direct deposit and a personal human resources advisor. You can pair any tier of QuickBooks Payroll with any tier of QuickBooks Online.
Should you get QuickBooks Online?
If you're looking for reliable, scalable accounting software for your small business, yes. To get the most bang for your buck, though, take the time to learn how the features work.
Bookkeeping and accounting software

Free (add-ons available).