Guide to Southwest Transfers and Partnerships
Consider the transfer rates before transferring any Southwest points to partners for rental cars or hotels.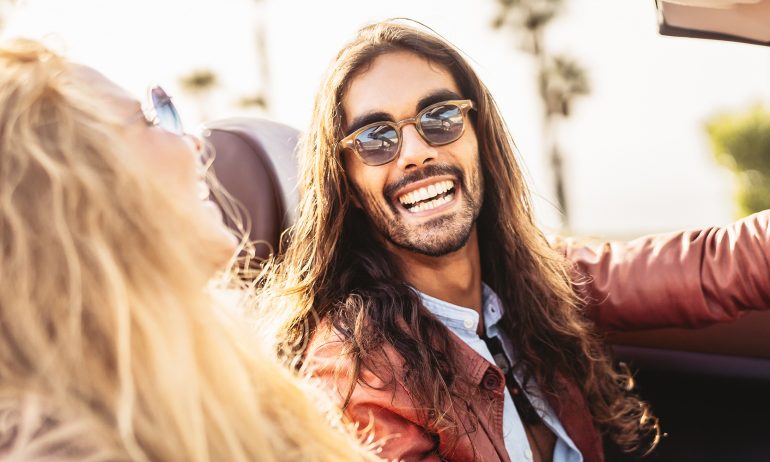 Many or all of the products featured here are from our partners who compensate us. This may influence which products we write about and where and how the product appears on a page. However, this does not influence our evaluations. Our opinions are our own. Here is a list of our partners and here's how we make money.
If you have a , you can use Southwest's partners to not only earn more points, but also to redeem points you already have.
Southwest has a robust list of travel partners across popular hotel brands like Hyatt and Marriott, with major rental car companies, and even tons of restaurants and online shopping outlets. These Southwest partnerships allow you to rack up more Rapid Rewards points for purchases you're already making with those other companies. And some partnerships — especially those with online shopping partners, like Harry & David or Home Chef, can earn you roughly 50% (and sometimes closer to 100%) back on what you spend in the form of Rapid Rewards points.
On the flip side, perhaps you have more Southwest points than you know what to do with. While they're almost always the most valuable when redeemed for Southwest flights, you might find yourself in a situation where transferring them makes more sense.
Here's what you need to know about earning, redeeming and transferring Rapid Rewards points with Southwest partners.
Southwest's hotel partnerships allow you to earn Southwest points for your hotel stays. Inversely, you can transfer hotel points to Southwest. But unless you desperately need points in one currency versus the other, we don't recommend mixing hotel loyalty points with Southwest.
You can earn Rapid Rewards points for staying with Southwest's hotel partners. The catch: You usually can't earn both hotel points and Rapid Rewards points, so choose what currency you'd rather earn. Here's how much you'll earn as Southwest Rapid Rewards points from your hotel stays.
Marriott Bonvoy: Rapid Rewards members who are also members of Marriott Bonvoy can earn 600 Rapid Rewards points for every qualifying stay at most Marriott properties.
World of Hyatt: Rapid Rewards members who are also World of Hyatt members can earn 600 Rapid Rewards points, courtesy of Hyatt, for every qualifying stay booked directly through Hyatt. To receive Rapid Rewards points, you must select Rapid Rewards points as your currency of choice, and you should be prepared to provide your Rapid Rewards number and World of Hyatt membership upon check-in at the hotel.
Typically, you'll get more value out of choosing the hotel's currency, so you should almost always skip earning them as Rapid Reward points.
However, if you're staying in, say, a Hyatt once and never again (maybe it's the only hotel in the obscure city your cousin chose to have their wedding in), then it probably makes sense to opt for the Southwest points instead.
You can convert hotel points to Southwest, but more often than not, this tends to be a bad deal, as tons of value typically gets lost in the exchange. Remember, at about each. We only recommend transferring points in and out of other travel loyalty programs elsewhere if you don't anticipate using those points again or you really need a few more points to top off an account balance.
Here are some of the biggest transfer partners, and the currencies you can swap with.
Best Western Hotels & Resorts: Rapid Rewards Members who are also Best Western Rewards members can redeem 5,000 Best Western Rewards points for 1,200 Rapid Rewards points. It's not the worst redemption, but it's still diminishes their value by half considering at each.
Choice Hotels: Rapid Rewards Members who are also members can redeem 6,000 Choice Privileges points for 1,800 Rapid Rewards points.
Marriott Bonvoy: Marriott Bonvoy points convert at a 3:1 ratio, so 9,000 Marriott Bonvoy points equals 3,000 Rapid Rewards points. This is one of the better redemptions ( , but we still recommend keeping your Bonvoy points with Bonvoy, assuming you'll use them on a Marriott hotel.
Radisson Rewards Americas: members can redeem their points for Rapid Rewards points at a 10:1 ratio, so 2,000 Radisson points = 200 Rapid Rewards points. Though, considering Radisson points at each, that's a pretty terrible conversion.
World of Hyatt: Rapid Rewards Members who are also members can redeem 5,000 World of Hyatt points for 2,400 Rapid Rewards points. Not a great redemption, considering we at apiece.
Southwest routes are fairly limited, and you may find yourself needing to fly with another airline. After all, Southwest doesn't fly to Asia, Europe or Africa — but you might still want to fly there.
If you're a holder, the gives you access to a shopping portal where you can spend your points on items including designer handbags, gift cards and, yes, international flights. You can book flights on other major airlines including Air France, American Airlines, British Airways, Delta Air Lines, United Airlines and more — all using Southwest points.
But we don't recommend this. Using our , which peg a Rapid Rewards point at , we found that, on average, international flights are marked up by 51%. Only go this route if you don't see yourself using your points for actual Southwest flights again.
No. Southwest is one of the few major airlines that doesn't have any airline partners and isn't part of any airline alliance. That also means it's not possible to earn Rapid Rewards points when booking with another airline.
Renting a car can help you top off your Rapid Rewards points bank when you book with one of Southwest's rental car partners, which are:
Points earning rates vary between partners, but typically expect to earn at least 600 Rapid Rewards points after returning your rental car. While it's better than nothing, temper your expectations as to what 600 points is really worth. After all, we value one Southwest point at about each.
Watch out for the surcharges for opting to claim your car rental points as Southwest points. Many companies, such as Avis, charge a frequent flyer surcharge (Avis charges up to $1 per day). For a week rental, that surcharge could wipe out the actual value of any points you receive.
Southwest has partnered with a third-party company, , which is a listing site of tours and activities around the world. You might book a $45 La Jolla sea caves kayak tour in San Diego or a $74 whitewater rafting adventure near Denver.
When you book tours and activities via the portal, Rapid Rewards members earn additional Southwest points (points vary per trip). For example, the $64 La Jolla kayak trip earns 64 Rapid Rewards points. Getting 1 point per dollar spent isn't huge when you remember that we value one Southwest point at about each. Still, it's an easy way to rack up points for trips you're going to book anyway. Plus, you can double dip by stacking those points earnings with credit card earnings.
However, you cannot use Southwest points to book trips through PlacePass.
Southwest has a few other partnerships with online shopping retailers. And unlike many of the partnerships above that turn out to be just meh, Southwest's shopping and dining partners can be quite lucrative.
Partners and awards vary throughout the year, but here are among the best partners:
Rapid Rewards Shopping is a portal that allows Rapid Reward members to earn points on online purchases from over 800 popular brands, like Groupon, Macy's and Staples.
You'll have to bookmark and start your online shopping from there to get access to the points deals. Rapid Rewards members who use Chrome as a browser can also download Southwest's dedicated extension, , to more easily activate points earnings opportunities for online shopping.
Once you make a purchase, you'll get a percentage back of what you spend as Southwest points. Percents vary by retailer and remember that you can double dip and also earn credit card points for your purchases.
is a little tricky, but once you get it set up, you unlock potential earnings of three points per $1 spent at participating restaurants.
First, visit to find participating restaurants in your area. Then, register your credit card (you can register up to 12 cards). As long as you use one of those registered cards to pay your restaurant bill, you'll earn points. It's 3 points per $1 spent if you remain opted in to Rapid Rewards Dining emails. If you opt out, you'll earn 1 point per $2 spent.
Assuming you opt in to the emails, that's roughly 4% back from your restaurant bill in the form of Southwest points. Plus, you can stack this with your usual credit card earnings to rack up even more points.
Southwest also frequently offers new member bonus point offers, plus additional point opportunities for things like writing restaurant reviews.
You can transfer Rapid Rewards points from your account to another member's account. But we don't recommend this, as Southwest charges a hefty fee that amounts to $5 for every 500 points transferred. Considering we value 500 Southwest points at just about $7, you're losing a huge amount of value to that transfer fee.
Given that you can use your Southwest points to book a reservation for someone else, we recommend you skip the formal transfer where you'd let your buddy book their own flight. Instead, just book their flight for them using your points.
Making purchases with Southwest's partners — whether it's hotel rooms, rental cars or a basket of fancy pears — can be an easy way to rack up more Rapid Reward points.
On the flip side, you may want to transfer your Southwest Rapid Rewards points to another currency, such as hotel points. This might make more sense if you're no longer flying Southwest (perhaps you've moved to a city not served by Southwest), or if you desperately need to top off a points balance in a loyalty program of one of Southwest's partners to book, say, a hotel room on points.
Don't overlook the earning and redeeming power of Southwest points with not just flights and , but through its partners, too.
You want a travel credit card that prioritizes what's important to you. Here are our picks for the , including those best for: