How to Change an American Airlines Flight
American Airlines doesn't charge a fee for changing most flights.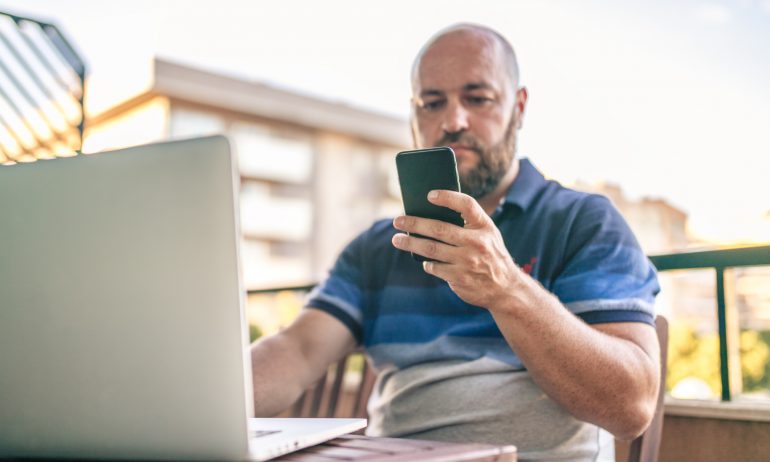 Many or all of the products featured here are from our partners who compensate us. This may influence which products we write about and where and how the product appears on a page. However, this does not influence our evaluations. Our opinions are our own. Here is a list of our partners and here's how we make money.
American Airlines completely revamped its flight change policy in August 2020, eliminating change fees on most domestic and some international flights. It followed that up in November 2020 by eliminating change fees on all international long-haul flights (except basic economy tickets).
For those wondering how to change an American Airlines flight, here's what you need to know to make it a smooth process.
Like many airlines, American Airlines , and as restrictions have started to loosen, it has adjusted its change and cancellation policies.
Currently, the American Airlines flight change policy is as follows:
The great news for travelers is that it won't cost anything to change an American Airlines flight in most scenarios. Keep in mind that you will have to pay any increase in the fare for your new ticket.
You can use the value of your ticket toward the new fare and you can even change the ticket's origin and/or destination. If the new fare is lower than your purchased fare, you'll be able to use the difference in value toward a future flight.
American's change fee elimination doesn't apply to international flights that originate outside of North and South America. However, American is currently waiving change fees for those flights on tickets bought between April 1, 2021, and June 30, 2021. The only exception to this is basic economy flights that originate in Asia; these are non-changeable.
Changing your eligible American Airlines flight that you paid for with cash is fairly straightforward. You can access your purchased flight either by logging into your American AAdvantage account or by inputting your name and six-digit record locator at .
Once you select the flight that you'd like to change, navigate to Change Trip and follow the prompts to select a new flight. You can also choose to .
Changing an American Airlines award flight follows a slightly different process. In most cases, you can't change an award flight online; instead, you'll need to contact the reservations department.
There's no charge to change an American Airlines award flight, though you'll need to pay any additional miles that are due for your new flight. If your new flight costs fewer American AAdvantage miles, the difference in miles will be redeposited into your account. If you've used miles to upgrade a flight, you can also change that without a fee by contacting the reservations department.
One important distinction is that American currently has three different kinds of award tickets — AAnytime, MileSAAver and . Web Special award flights are often the cheapest flights, but cannot be changed.
In practice, however, this is not a significant impediment because you can cancel your award flight without cost (including Web Special awards), reinstate your miles and then use the miles to book your preferred flight.
The recent improvements to the flight change policies at American Airlines and other domestic carriers are great news for travelers. Many airlines significantly loosened their change and cancellation policies during the and American is one airline that has continued to allow flexibility for travelers.
American Airlines doesn't charge a fee for changing most American Airlines flights, and most flights outside basic economy and Web Special award flights are able to be changed. You'll simply need to pay the difference in fare. If the fare of your new flight is less than your original flight, you'll get the difference back as a travel credit to use on a future flight.
You want a travel credit card that prioritizes what's important to you. Here are our picks for the , including those best for: