Yes, You Can Take a 5,000-Mile Road Trip Without Breaking the Bank
Many or all of the products featured here are from our partners who compensate us. This may influence which products we write about and where and how the product appears on a page. However, this does not influence our evaluations. Our opinions are our own. Here is a list of our partners and here's how we make money.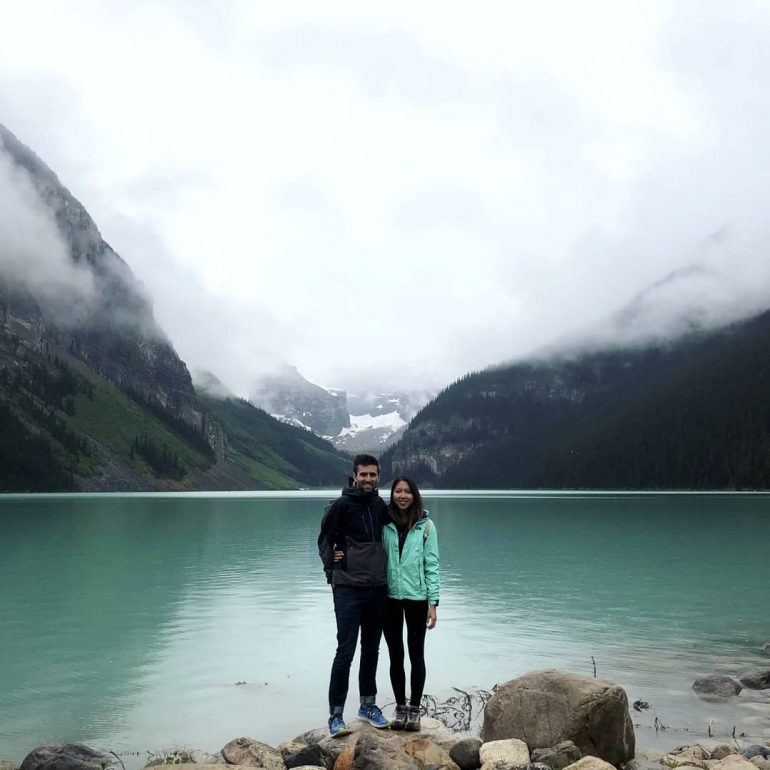 It had always been a desire of ours to go on a road trip to see America, Jack Kerouac-style. We had daydreamed about it. It took careful planning, many snacks, audiobooks and a couple of car games, but we did it.
As two 20-somethings struck by wanderlust, we try to travel as economically as possible. Here are eight tips from our trip to help you hit the road on a budget.
Starting in San Jose, my boyfriend and I drove to Oregon, Washington, British Columbia, Alberta, Montana, Wyoming, Idaho, Utah, Arizona and Nevada before heading back home.
Spending 10 days on the road in our camper van, which we called Dora the Van Explorer, we hit a lot of milestones: Logged over 5,000 miles, crossed eight state lines, toured two Canadian provinces and visited five national parks.
And, at the end of it all, we can safely say the journey matters just as much as the destination.
We gleefully crossed several items off our bucket list. We saw the Grand Tetons in Wyoming and did a "polar bear plunge" into the icy waters of Oregon's Crater Lake. We drove across the Bonneville Salt Flats in Utah, witnessed Old Faithful erupt at Yellowstone National Park, experienced life in small-town America and completed a 12-mile hike at Garibaldi Lake, British Columbia.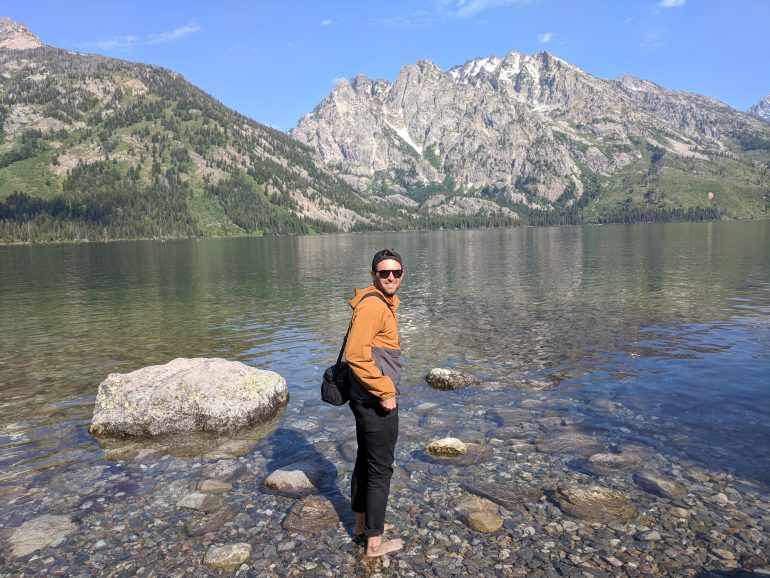 And we'd do it all over in a heartbeat because a cross-state jaunt like ours doesn't have to break the bank.
8 tips to keep your road trip affordable
1. Look for free campsites or a Walmart
We had booked only four Airbnb spots before starting the road trip. Our path wasn't set and we hadn't fully plotted out where we'd be sleeping for the remainder of the trip. It gave us the freedom and flexibility to be footloose.
Lodging tends to be a large portion of the cost of a road trip, and the website Free Campsites was an invaluable tool to find a free place to set up camp at night. The campsites on the site are based on user reviews, so you can compare and vet the options.
One other little-known tip: If you find yourself in a desperate pinch while on the road, consider going to Walmart. The retail chain allows weary wanderers to park overnight in some of its store parking lots.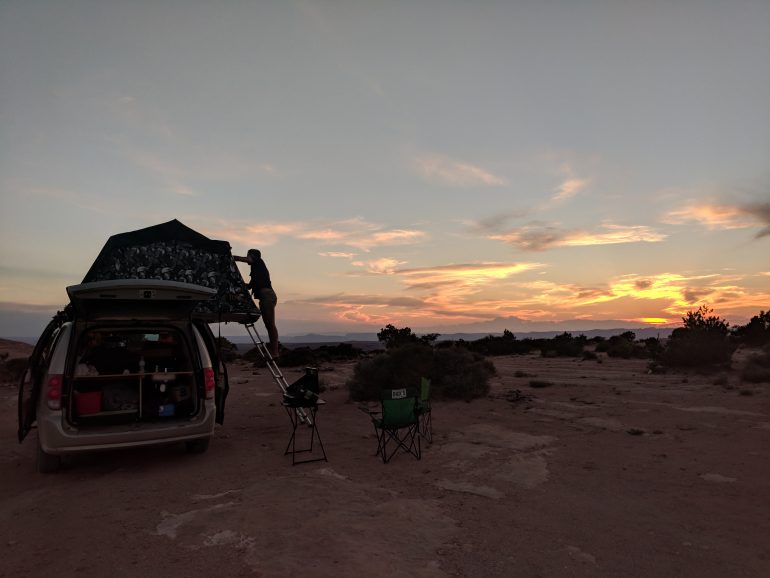 2. Private campgrounds can be a cheap lodging alternative
You can use KOA, or Kampgrounds of America, a franchise system of over 500 private campgrounds in North America. KOAs offer quality amenities and can be fairly inexpensive, so it's not a bad alternative to an Airbnb or a free campsite.
We had a pleasant experience with a last-minute booking in Sicamous, Canada. There were amenities ranging from clean bathrooms, showers, an outdoor pool and even a pancake house.
3. The annual park pass fee pays for itself
We visited five national parks during our trip: Crater Lake in Oregon, Glacier in Montana, Yellowstone, Grand Teton in Wyoming and Arches in Utah. We had an annual vehicle pass to visit national parks, and it would be a good idea to buy one if you plan on doing a national park grand slam.
For a one-time fee of $80, the pass grants you access to all the national parks in the U.S. for a year. Most parks have vehicle entrance fees ranging from $20 to $35, so our pass paid for itself. We researched each park and supplemented the information with a handy book called "Your Guide to the National Parks," which has maps and highlights about the can't-miss sites and hikes.
If you have a fourth-grader in the family, check out the Every Kid in a Park program, which gives kids 9-11 years old, educators and their families free entry to national parks.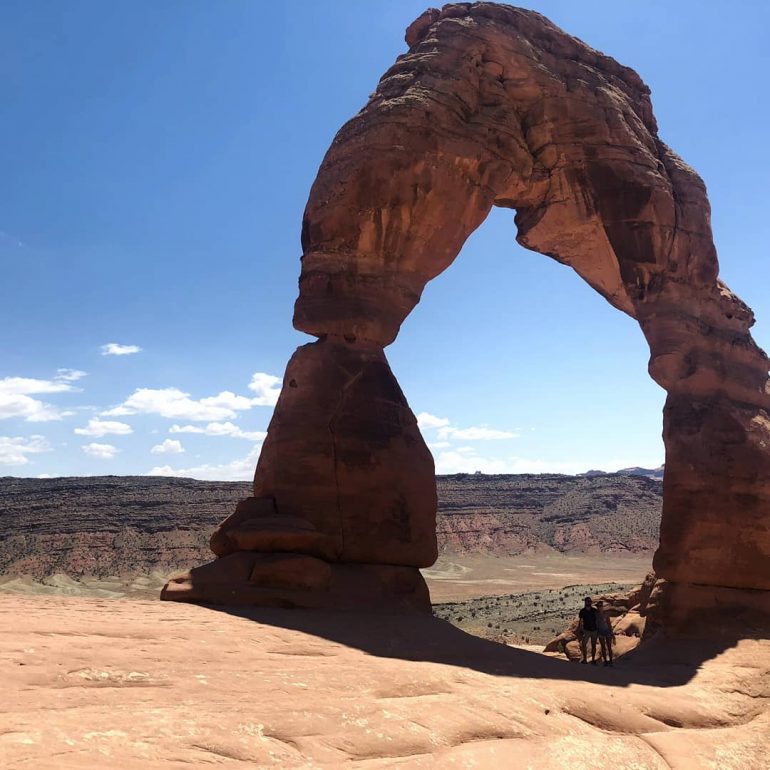 4. Save on food expenses by stocking up in advance
When on vacation, it can be tempting to eat out. We wanted to minimize that cost, so we stocked our van with bananas, ground coffee, grocery store snacks, bread, and jars of peanut butter and jelly. We lived off sandwiches and made our own coffee in the morning. Dinner at the campsite was usually a freeze-dried meal made for lightweight backpackers. At some places, such as Vancouver, we splurged and ate like the locals.
5. Collect, rent or borrow camping gear
Over the years, we've amassed a small collection of camping and hiking gear, so we didn't need to buy new gear for the trip. If you don't have gear and don't want to cough up hundreds of dollars buying it before a trip, you could rent from stores such as REI, Sports Basement or other sports retailers that offer rentals. In the past, we've also borrowed equipment from friends and family, so that can be a good option as well.
As for our vehicle, we rented it through a company called Lost Campers. We sprung for a Hotel Sierra Class Campervan that came with a roof tent and some essentials such as utensils, stove and lawn chairs.
6. Scour online for inexpensive local activities
Our trip was mostly athletic; we often opted to hike or go sightseeing on our own instead of paying for guided tours and costly activities.
When in a new city, we like to scour Atlas Obscura to see if there are any odd and notable spots in the area that pique our interest and are worth visiting. The Yelp Events page is also a good resource to find out about what's happening in town. And if you want to live like a local, look into Airbnb Experiences to find activities in the area. There's no shortage of options.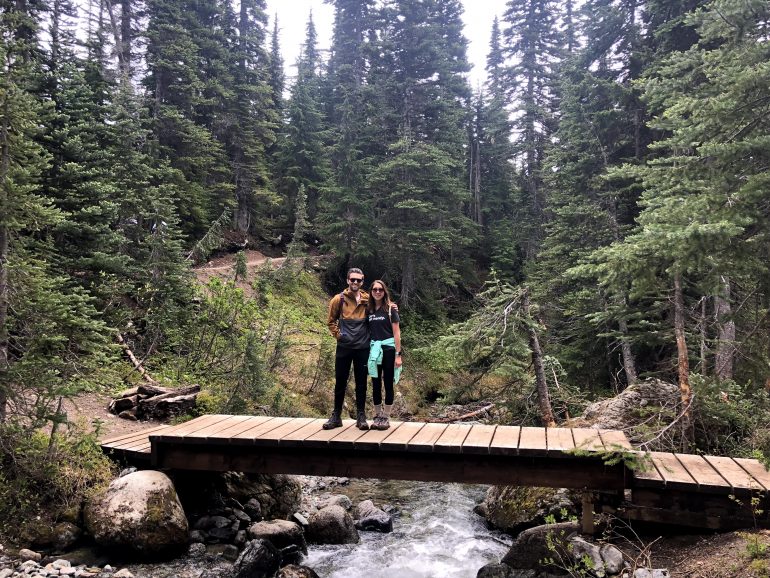 7. Music and audiobooks can help bridge the miles
We drove a staggering number of miles each day. Half of the trip was spent in the car. We knew what we were getting ourselves into when we signed up for a road trip, but still, the miles were daunting.
To help pass time, we listened to Spotify playlists or audiobooks. We opted to pay for the Scribd service instead of Audible because it's cheaper ($9 versus $15 per month) and offers unlimited books per month. Even after the trip, I enjoy it during my work commute.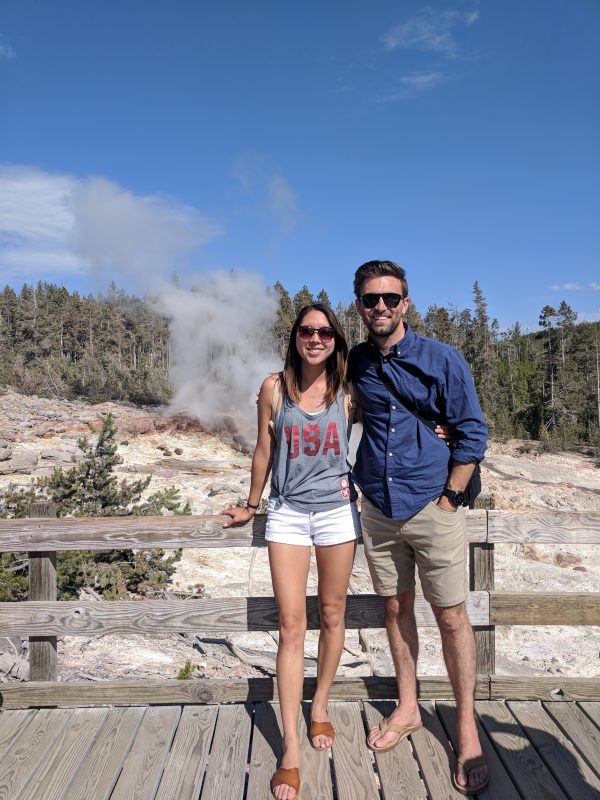 If you're planning an epic road trip ...
Make a plan but be flexible. Have fun. And most importantly, don't resist the lure of the road.
---
How to Maximize Your Rewards
Get more smart money moves – straight to your inbox
Sign up and we'll send you Nerdy articles about the money topics that matter most to you along with other ways to help you get more from your money.