When school lets out, it's time to get out of town. This teacher and her husband headed to St. Martin on miles for their annual vacation to the island.
The cardholder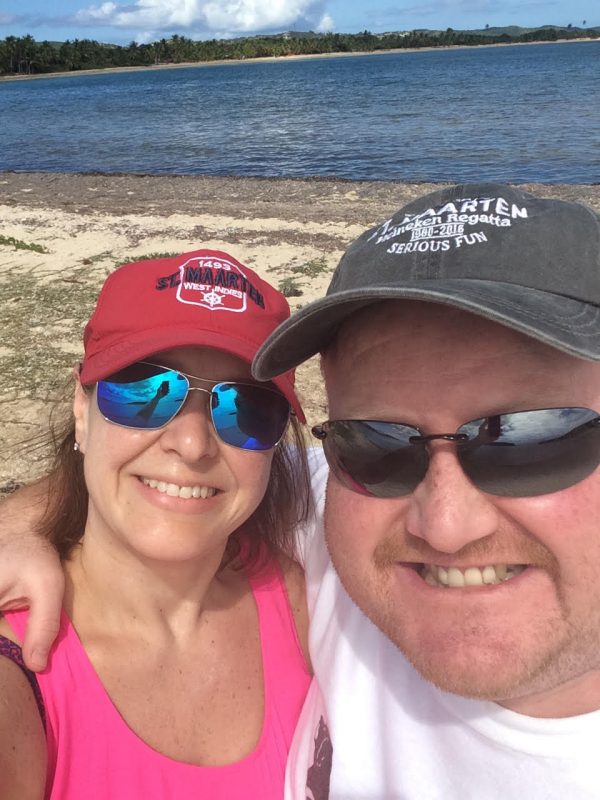 Name: Melisande Torres
Age: 45
Occupation: Teacher
Residence: Scarsdale, New York
Credit card: Citi® / AAdvantage® Gold Mastercard
Note: This card has been discontinued, but American Airlines has other credit card options with similar travel rewards to consider.
The trip
Route: Round trip from John F. Kennedy International Airport – New York to Princess Juliana International Airport – St. Martin
Dates of travel: April 2016
Airline: American Airlines
Class of service: Coach
Q: Did you visit a lounge at the airport?
A: No.
Q: Did you travel alone or with someone?
A: I went with my husband. We travel annually to St. Martin for a vacation at our timeshare on the island.
The card and loyalty program
Q: What card/loyalty program did you use to get a free trip?
A: Citi® / AAdvantage® Gold Mastercard®
» Learn More: Find the best airline credit card for you
Q: How long were you a cardholder/member at that time?
A: 15 years.
Q: How long were you saving for this trip?
A: One year.
Q: What's your favorite perk of this card/program?
A: Getting free air travel.
Redemption and booking
Q: Did you take advantage of promotions while earning points for this trip?
A: No
Q: Where and how did you book?
A: We booked online through American Airlines. We booked the flight about seven months in advance. We always have a set date because I book the hotel a year ahead of the stay.
Q: How many miles did this cost?
A: 65,000 for each of us round trip.
Q: Did you book in conjunction with a promotion or deal?
A: No.
Q: Any surprises or hassles?
A: No.
What's your next travel rewards goal?
We are hoping to use points to travel to Cancun in April. Our timeshare in St. Martin is not reopening until 2020 due to hurricane damage.
Photo via Melisande Torres
How to maximize your rewards
You want a travel credit card that prioritizes what's important to you. Here are our picks for
the best travel credit cards of 2020
, including those best for:
Planning a trip? Check out these articles for more inspiration and advice:
American Airlines AAdvantage Program: The complete guide
Travel loyalty program reviews
Here's how much your points and miles are worth