How to Optimize Chase Freedom, Discover it for Q4 2018
Maximize your cash back by making the most of bonus categories, shopping at wholesale clubs and embracing your mobile wallet.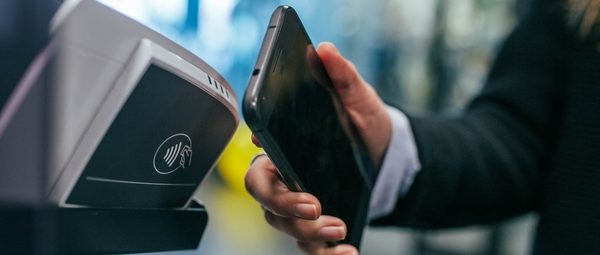 Many or all of the products featured here are from our partners who compensate us. This may influence which products we write about and where and how the product appears on a page. However, this does not influence our evaluations. Our opinions are our own. Here is a list of our partners and here's how we make money.
You're about to spend money on Secret Santa exchanges, office potluck contributions and ugly Christmas sweaters (will that trend ever die?), so you might as well earn 5% cash back for your efforts.
Both the  and eligible Discover cards like the  are ideal for your holiday spending, thanks to their bonus categories for the fourth quarter of 2018.
From Oct. 1 through Dec. 31, 2018, cardholders can earn 5% cash back on up to $1,500 in combined quarterly spending at department stores, wholesale clubs and via Chase Pay (1% back on everything else). And eligible Discover cardholders can earn 5% cash back on up to $1,500 in combined quarterly spending at wholesale clubs and Amazon.com (1% back on everything else). Both cards require activation of bonus categories.
Here's how to put those categories to work for you:
This time of year, earning 5% cash back at department stores and wholesale clubs means that your spending on holiday gifts, decor and food will be extra rewarding. But the addition of Chase Pay as one of the bonus categories for the increases your flexibility, and in some cases allows you to earn even more.
On its own, Chase Pay is accepted at a variety of online and brick-and-mortar stores, including fast-casual restaurants and large retailers like Best Buy and Walmart.com. But thanks to some crucial partnerships, there are many more ways to use Chase Pay that count toward the quarterly bonus.
If you have a Samsung Galaxy phone that's compatible with the Samsung Pay wallet feature, you can link Chase Pay to it and use it anywhere Samsung Pay is accepted.
Whenever you use Samsung Pay, you earn rewards points you can redeem for gift cards and other items. This is separate from the 5% cash back you earn via the , so it essentially allows you to be rewarded in two programs at once.
Chase Pay and Shell , allowing you to earn rewards in two different ways if you also sign up for Shell's  program. Here's how it works:
Add your Shell loyalty card number or ID to your Chase Pay app. Then, when you use Chase Pay at a Shell station, you can earn the 5% bonus this quarter plus a one-time discount of 35 cents per gallon after your first 5-gallon fill-up (limit 20 gallons). Terms apply. This offer lasts until Dec. 31, 2018. You'll also earn discounts through the Fuel Rewards program every time you pay for gas or spend money at participating retailers and restaurants. You can redeem accumulated rewards at the pump.
Using Chase Pay with your card at ShopRite, a grocery store chain with locations in the Northeast, will earn you extra cash back through Oct. 31, 2018.
This bonus pays out 5% cash back on up to $400 in ShopRite purchases, on top of the 5% cash back for up to $1,500 in purchases through Chase. Combined, that's 10% cash back on your grocery bill this month. If you've already reached the $1,500 limit, you'll receive 6% cash back on up to $400 instead.
If you're new to Chase Pay, download the app and sign in using your Chase online account credentials. Your eligible Chase credit cards will load automatically, so you just need to make sure you choose the for all purchases. Online desktop purchases don't require an app; choose the Chase Pay option at checkout, sign in using your account credentials and select the Chase card you want to use.
If you're a new user of an eligible Discover card like the , don't forget about the unique and potentially lucrative bonus, which Discover phrases this way: 
If you're still in your first year of using your eligible Discover card, that effectively doubles your 5% cash-back rate on bonus categories (up to the quarterly cap).
Remember to make your eligible Discover card the default payment option on your Amazon account so you don't miss out on 5% cash back by checking out too quickly with the wrong card.
Two words for the hard-to-please people on your holiday shopping list: gift cards.
The and Discover 5% bonus categories include purchases of gift cards made at eligible stores. (Sam's Club members, you can use gift cards to that store at Walmart as well.)
This is a helpful trick if you don't need to purchase anything right now, but you know you'll be spending money later at these stores. Front-load the cost of a gift card to use in the future so you can get the bonus now.
You must activate the bonus categories for both the and eligible to receive 5% cash back on qualifying fourth-quarter spending.
Additionally, keep in mind that you must be a member of a wholesale club to shop there. Costco accepts only Visa cards, which includes the . Visa and Discover cards are accepted in stores and online at Sam's Club and BJ's Wholesale Club.