How to Handle Credit Card Bills During an Emergency
Be proactive: If you're not going to be able to pay your bill, reach out to your creditors before the due date.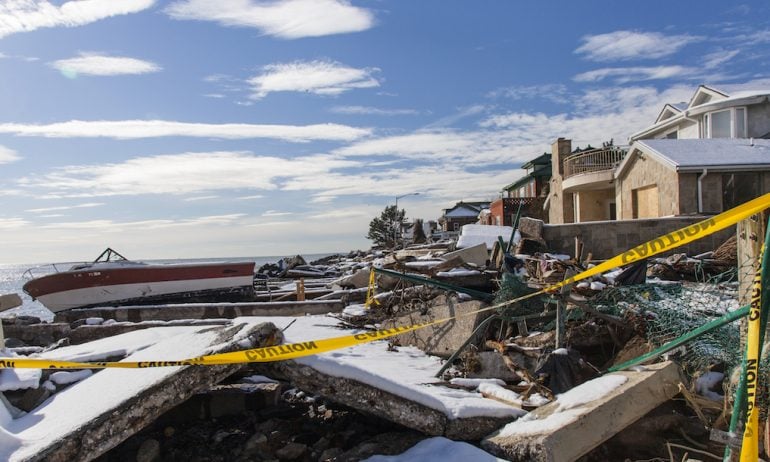 Many or all of the products featured here are from our partners who compensate us. This may influence which products we write about and where and how the product appears on a page. However, this does not influence our evaluations. Our opinions are our own. Here is a list of our partners and here's how we make money.
Credit card bills might not be your first priority during an emergency, whether it's a natural disaster like a hurricane, a civil emergency like the 2020 coronavirus pandemic that shuttered businesses and cut off some people's incomes, or an individual catastrophe like a house fire, serious illness or unexpected job loss. But being proactive with creditors can prevent headaches later.
Here are some basic moves to make when you can't pay your credit card bills after an emergency.
Paying credit card bills late or not at all can lead to penalties, interest charges and damage to your credit score. But keep perspective and attend to your most urgent financial needs first. Paying your mortgage or rent — and insurance payments, if you'll be making a claim — should stay high on your priority list, probably higher than paying credit card bills.
Credit card issuers will likely work with you on a plan during an emergency, but it's crucial to contact them as soon as possible to explain your situation, according to the Federal Deposit Insurance Corp.
"The important thing is to make the call before your next payments are due," says a guide from the Consumer Financial Protection Bureau. "Late or missing payments could damage your credit score at a time when you need access to credit most."
During mass disasters, like a hurricane or pandemic, credit card issuers often are proactive in identifying customers affected and offering leniency, such as temporarily waiving late fees and minimum payments, says Matthew Towson, a spokesman for Discover.
Prior to making the call, scratch out a rough, near-term household budget based on the best information you have. For your call with a credit card issuer, estimate two crucial pieces of information: how much you can pay and when you can pay it.
"Those are things that matter to them," says Paul Golden, spokesman for the National Endowment for Financial Education. "The higher your credit score, the more likely your creditors are (to be) willing to work with you. But the bottom line is they want to get paid."
Call your credit card issuer using the phone number on the back of the card. It may be an emotional time, but remember that this is a business call. Stick to the topic at hand: how you can keep your account in good standing.
Negotiate payment dates, interest rates, late fees — even a credit limit increase, if you have good credit and need a short-term increase in spending ability in the wake of the emergency. Talk about whether the issuer will report nonpayment to the credit bureaus.
During the call, document details of the conversation, noting dates, dollar amounts and whom you spoke to.
When emergency strikes and you're in danger of not paying credit card bills, communication is key.
"You should negotiate if it looks like you're going to be unable to make those credit card payments," Golden says. "The earlier the better."