6 Secrets From Flight Crews to Stave Off Travel Exhaustion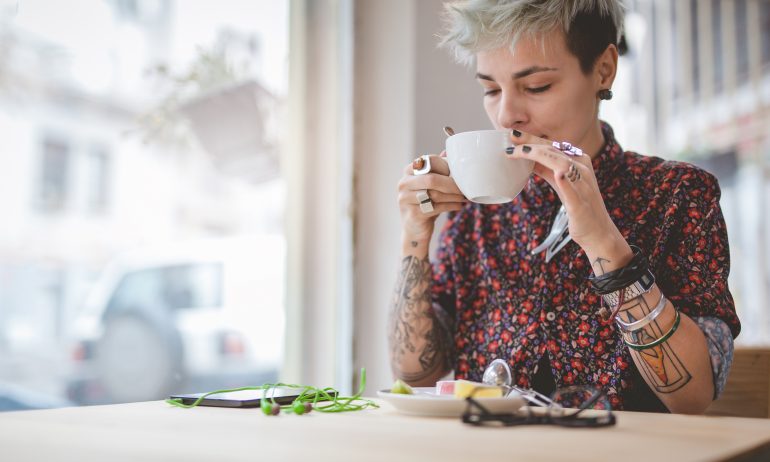 Many or all of the products featured here are from our partners who compensate us. This influences which products we write about and where and how the product appears on a page. However, this does not influence our evaluations. Our opinions are our own. Here is a list of our partners and here's how we make money.
Flight crews somehow manage to stay energized and focused throughout long plane rides and often across time zones, defying the odds of jet lag. So we asked five experienced flight crew members — three flight attendants and two pilots — to share their secrets for managing travel-induced exhaustion.
It turns out that most of their strategies, including eating protein and making sure to hydrate, can be used by the rest of us, too.
1. Eat frequent healthy snacks
For Kara Mulder — a private-jet flight attendant based out of Los Angeles who shares travel tips on her website, theflightattendantlife.com — the key to keeping her energy up even after a 3 a.m. wake-up call is packing snacks. "I take protein shakes with me and put them together before the passengers get there, then I take swigs of that," she says.
Otherwise, she says she often forgets to eat amid the stress of the job. "Or else I get candy in the galley, which causes a crash, so making sure I have something with protein is best," she adds. Packing your own snacks can also help reduce food costs.
2. Hydrate with lots of water
Madeleine Schneider-Weiffenbach, a licensed pilot and travel blogger at pilotmadeleine.de based out of Malta, says she drinks glass after glass of sparkling water, a habit she attributes to her German roots, although she adds that regular water would probably work just as well. She also avoids alcohol and exercises almost daily (while drinking more water).
Kiki Ward — a flight attendant based out of Detroit and creator of the flight attendant job advice website flightattendantcareer.com — says that even when she's a passenger on an airplane, if she drinks alcohol, then she alternates each cocktail or glass of wine with a glass of water. "Never underestimate the power of consuming as much water as possible while flying," she says.
Dubai-based flight attendant Rachel Warren Wilson, creator of the travel website thedubaidiaries.me, recommends carrying a reusable bottle, which she does whether she's flying as part of the crew or as a passenger. "I refill it with plain water all the time and make sure it's within easy reach all the time," she says, adding that she drinks up to 3 liters on a six-hour flight.
3. Embrace your new time zone
Mulder and Schneider-Weiffenbach both say that forcing themselves to stay awake during the daytime of their new time zone helps combat jet lag. "Sometimes it's hard if you arrive in New York City very early and need to stay awake all day," says Schneider-Weiffenbach, but she knows she'll feel better if she syncs to the new time zone as quickly as possible.
Ward adds that she quickly resets all of her personal devices, including her watch, to reflect the new time. "You have to mentally be there to avoid feeling jet-lagged," she says. Once she lands, she resists the temptation to nap and eats her meals on the new schedule, even trying not to think about what time it is back home.
4. Caffeinate strategically
While drinking too much caffeine can lead to the jitters or an energy crash later, Wilson says some amount is essential at times. On a particularly long flight or an overnight flight, she turns to coffee for an added boost. In her off-time, she prefers tea, which helps her feel at home wherever she is in the world.
5. Pack vitamins and avoid germs
Patrick Biedenkapp — a Berlin-based pilot who shares his travel tips on his blog, www.pilotpatrick.com — says he packs vitamin D pills in the winter to help compensate for lack of sunshine, as well as turmeric water and spirulina, which he says help him stay healthy. To minimize the risk of germs, he frequently uses antibacterial hand gel and avoids turning on hotel room air conditioners, which he says spread germs.
6. Cultivate a sense of gratitude
"Mostly it's a mental attitude," Mulder says of the ability to power through tiring days on little sleep. "I acknowledge I'm super lucky to have the job I have. There's an element of gratitude: You're here, so show up," she says. Plus, she adds, she knows that eventually she'll make it back to her bed again. She tells herself: "It's temporary. You'll get through this."
When it comes to travel for pleasure, that gratitude can be for the opportunity to visit new places — something that not everyone gets to experience.
With these traveling tips in mind, you'll be better able to tackle a full day of sightseeing after stumbling off a transatlantic red-eye.
Find the right credit card for you.
Whether you want to pay less interest or earn more rewards, the right card's out there. Just answer a few questions and we'll narrow the search for you.
Get Started
Get more smart money moves – straight to your inbox
Sign up and we'll send you Nerdy articles about the money topics that matter most to you along with other ways to help you get more from your money.