9 Ways to Lower Your Cable Bill
Return the cable box in your bedroom and eliminate your DVR to save money on your monthly cable costs.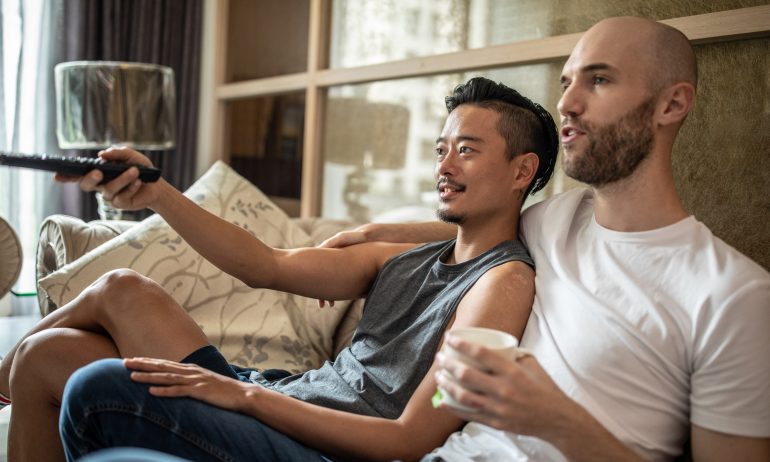 Many or all of the products featured here are from our partners who compensate us. This influences which products we write about and where and how the product appears on a page. However, this does not influence our evaluations. Our opinions are our own. Here is a list of our partners and here's how we make money.
Cable bills never seem to get less expensive. Instead, they might jump $5, $10 or $20 without warning or a clear reason.
1. Cut back on premium channels
It's hard to say goodbye to HBO, but doing so can shave as much as $20 off your monthly bill with some providers. Let go of Showtime and you could save another $5 to $15 per month.
Farewell doesn't have to be forever, though. If you can't live without "Westworld" or "Stillwater," remove the channel when the season wraps.
Premium channels aren't the only extras you can trim. Additional cable boxes often cost $3 to $12 per month. Maybe the equipment in your bedroom isn't necessary after all.
Call your provider's customer service line and question each fee on your bill. Some will be unavoidable, but you can sidestep others, such as those for HD technology, by tweaking your plan.
Miss your favorite show? There's a good chance you can watch it on-demand the next day. Even local news segments live on via the stations' websites. Trading in your DVR for a standard digital receiver could trim $10 or more off your monthly bill.
Trimming your cable package to include just your must-haves can save you as much as $40 per month with some providers — and you probably won't even miss the extra channels.
6. Bundle cable and internet
Pairing your cable and internet service with some providers will save you more than $1,000 over two years.
Just don't get talked into bundling services you don't need, such as a premium cable package when you only want local networks or blazing-fast internet service that you only use to watch Netflix. These may indeed be great deals for some users, but that doesn't make them great for you.
7. Negotiate a lower rate
Don't be afraid to haggle with your cable provider. You may be able to negotiate a better deal by talking to customer service and asking for a discount.
Compare the rates at each provider in your area. As long as you won't face a sizable cancellation fee for switching away from your current service, you could end up with a cheaper alternative.
Still not satisfied with your cable bill? Eliminate it altogether. There are many ways to watch TV shows online for free. You can still watch broadcast TV with the help of a digital antenna and binge on your favorite series with Netflix or Hulu. Subscriptions for Netflix start at $9.99 per month, while Hulu's base plan is just $6.99 per month.
Those looking for a less drastic option can try SlingTV or DirecTV Stream. Packages start at $35 per month with SlingTV and $69.99 per month with DirecTV Stream. Both offer access to live and on-demand TV without the extra fees of cable.
Whether you go bold or make small cuts, the savings on your cable bill will add up over time — giving your budget more breathing room so you can treat yourself in other areas.