It's Not Too Late to Plan a Summer Family Vacation
With some flexibility and sacrificing, you can still pull off a budget-friendly trip.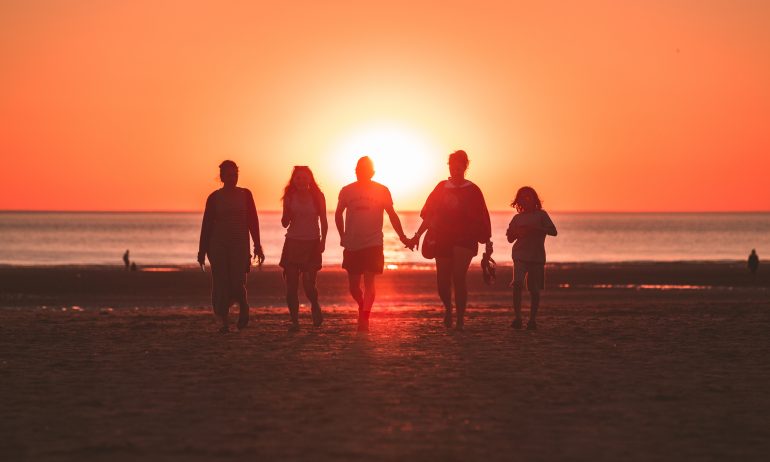 Many or all of the products featured here are from our partners who compensate us. This may influence which products we write about and where and how the product appears on a page. However, this does not influence our evaluations. Our opinions are our own. Here is a list of our partners and here's how we make money.
The pools are opening, and the temperatures are warming up. That can mean only one thing: summer vacation.
But as you glance between browser tabs — from the beach picture you bookmarked on that travel site to your bank balance — a summer getaway suddenly begins to feel worlds away.
Your dreams of sunshine don't have to be dashed, though. If you're willing to be flexible, it's not too late to plan a summer getaway that's within your family's budget.
Base your destination on your budget
Sure, you probably won't be able to save up enough between now and August to book a two-week stay at a five-star hotel for your family of four, but that doesn't mean you have to give up on a trip altogether.
You'll just have to make some adjustments. For instance, stay closer to home instead of leaving the state. Or, if you have your heart set on traveling abroad, consider a destination where your money will be more valuable.
"

If you have your heart set on traveling abroad, consider a destination where your money will be more valuable.

"
It's important to keep exchange rates in mind when traveling internationally, according to Andrew Marshall, an independent financial planner and principal of Andrew Marshall Financial in California.
"That's the way I do it," he says. "I look and see where my dollars will go the furthest, and then from the top countries, I would narrow it down to places I really want to go to."
It's better to research the rate before you book instead of vice versa. Websites and apps such as XE Currency provide exchange rates so you know how much your money will be worth overseas. And see if your bank offers currency exchange so you can avoid potentially high fees at airport kiosks.
Make short-term sacrifices
Regardless of where you go, you'll need the means to get there. But even if your vacation savings aren't fully funded right now, you can build them up quickly. You already know what your goal is; now you just have to put in the work to make it happen.
"If you'd like to set aside a little more for your vacation, consider your spending in other areas of the budget and see if there are places to cut back slightly over the next three months," Theresa C. Wan, certified financial planner, chartered financial analyst, and the principal of Treesa Financial Planning LLC in New Jersey, said in an email. "For example, eating out once a week instead of twice a week, buying $1 coffees instead of $4 lattes."
For family vacations, Wan says last-minute sacrifices can function as an educational tool to help children learn how to delay gratification. They might give up ice cream tonight if it means going to Disneyland in a few months.
Splurge on priorities, save on the rest
Finally, keep in mind that there's no right or wrong way to take a trip. Splurge on what you care about most and cut back on everything else. If you can't afford room service every night, that's OK. The little deli down the street from your hotel will suffice.
Another way to save is to rent a home, as opposed to booking several hotel rooms. "Especially with group travel, having a kitchen and dining area can make a big difference to your trip's budget," Laurel Greatrix, a spokesperson for TripAdvisor Rentals, said in an email.
And remember that sometimes cheap travel comes to those who wait. This can apply to hotels as well as airfare. Wan recommends checking travel sites often for last-minute deals. She recalls one client who jumped on a deal to Vietnam for the following week. She says the family of four had a great time at an "unbeatable price."
Need an extra push to get to your beachside goal? Check out our tips for how to save money to put away some extra dollars between now and then.