A Day in the Life: Portfolio Manager
Kim Forrest's job is to stay ahead of trends and pick the best stocks. Here's a typical day.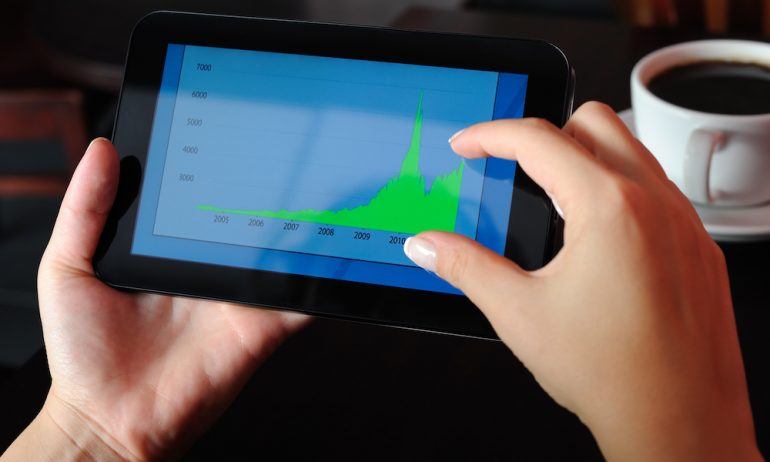 Many or all of the products featured here are from our partners who compensate us. This may influence which products we write about and where and how the product appears on a page. However, this does not influence our evaluations. Our opinions are our own. Here is a list of our partners and here's how we make money.
---
The investing information provided on this page is for educational purposes only. NerdWallet does not offer advisory or brokerage services, nor does it recommend or advise investors to buy or sell particular stocks or securities.
The first alarm goes off at 5:30 a.m. for Kim Forrest, a portfolio manager living in Pittsburgh. And from almost the minute she wakes up until she goes to bed around 10 p.m., Forrest is "constantly beating the bushes" to identify trends that will inform her stock-picking.
Welcome to life as one of the approximately 8,500 fund managers in the U.S. — a field where men outnumber women by a ratio of 9-to-1, according to Morningstar. The Investment Company Institute defines the portfolio manager role as: "A specialist employed by a fund's adviser to invest the fund's assets in accordance with predetermined investment objectives."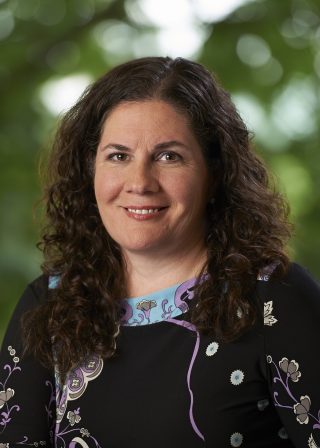 Making those investment decisions isn't a knee-jerk reaction. "Everything we do is very studied and in slow motion," says Forrest, a 55-year-old partner, vice president and senior portfolio manager at Fort Pitt Capital Group.
Forrest honed this kind of diligence when majoring in mathematics and computer science during college. While her classmates took what she calls the "hacker" approach — pulling all-nighters before a big project was due and hacking away on it — Forrest started early, poring over all the materials necessary and letting it sink in. "I would rather think about something really hard and do it once," she explains.
Fast-forward to today and Forrest may watch a company for "a good year" before deciding to buy its stock. That gives her time to observe the company's management and whether it executes on its promises. A typical day involves a lot of research, often looking in places other investors may ignore, and hours spent digesting mainstream financial news, niche journals or publications covering an industry she's researching, like Women's Wear Daily.
"

Forrest may watch a company for 'a good year' before deciding to buy its stock.

"
Forrest may call friends who work in other industries to inquire about trends or ask hospitality employees how business compares with last year. "I embarrass my husband a lot," she says, laughing.
While all that information-gathering may appear "boring" to an observer, Forrest loves her career in a world she didn't know existed not so long ago. After working as a software engineer for 13 years, Forrest was ready for a career change — one combining her ability to explain complicated topics with a fondness for money — so she went to business school at night and earned an MBA in 1999.
A few stops along the way in other roles in the financial services industry brought Forrest to where she is today. She added the title of portfolio manager about a year ago because it fits much of what she does on a daily basis with respect to her company's mutual fund.
While Forrest finds time for weekly horseback riding lessons and her dogs — Good Otto and Bad Nattie — much of her workdays are a juggling act among the many aspects of her role.
Some days she's working out details for a client meeting she's hosting or exploring whether she should write a book about stock selection or preparing for a lunch-and-learn session with fellow employees.
Whether you're learning how to start investing, contemplating a career in this industry or just curious about the folks who manage your money, seeing how other people spend their days can be eye-opening. Here's how Forrest spent a recent Thursday in May, in her words:
5:30 a.m. Alarm goes off.
5:40 a.m. Second alarm goes off.
5:45 a.m. Finally getting up.
After a cup of coffee and the first 15 minutes of flipping between CNBC and local news, I get my items together to feed and take care of the chickens and take the dogs out (wirehaired pointing griffons). Dogs are not happy as it is wet outside today. For being "bird dogs" that hunt, they are certainly city dogs a lot of the time.
Remainder of the morning at home is getting a shower and then getting out the door with lunch.
7:45 a.m. Leave home, grabbing Wall Street Journal from the mailbox. I like to read the physical paper instead of only online. I tend to pick up on trends or read articles that I would not have looked at online.
8:30 a.m. At work, finally. Listened to CNBC on commute via XM radio.
Update the stock prices and holdings in our proprietary database, which combines data sources to calculate intrinsic value for the 7,300 largest-traded stocks. It takes about 15 minutes or so to update the several spreadsheets that get used in the process.
9 a.m. Earnings conference call with a company that I am looking at for future potential investment. Answering some emails at the same time to our consultants: the client-facing folk at the firm.
10 a.m. Answering an email for a consultant for a client's "play money" account. Stocks.
10:30 a.m. Tell trader to buy a stock in our portfolio — and how much to buy. We buy based on price, as we are value-oriented investors.
Noon Spend lunch reading The Wall Street Journal.
1 p.m. Catching up on earnings conference calls that I missed this week via call transcripts.
4 p.m. Allocation was mostly filled. Will have to reissue allocation request tomorrow.
5 p.m. Drive home with CNBC's "Fast Money" playing in the background.
6 p.m. Quick trip to the gym for 20 minutes of interval training (running).
7 p.m. Dinner. Steak — yum!
8 p.m. to 10 p.m. Spent watching TV, reading, checking Bloomberg news on my tablet and talking to my husband.
10 p.m. Last trip outside for the night for the dogs, then bed.
Photo of Kim Forrest courtesy of Kim Forrest.