Ask Why, Not What, for a Meaningful Financial Plan
Picture your ideal life, then map out your money goals — rather than the other way around.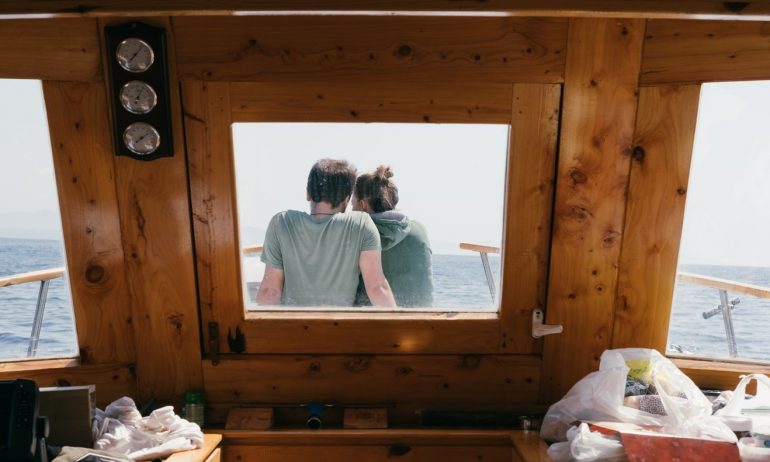 Many or all of the products featured here are from our partners who compensate us. This may influence which products we write about and where and how the product appears on a page. However, this does not influence our evaluations. Our opinions are our own. Here is a list of our partners and here's how we make money.
---
The investing information provided on this page is for educational purposes only. NerdWallet does not offer advisory or brokerage services, nor does it recommend or advise investors to buy or sell particular stocks or securities.
All financial planning starts with setting goals — coming up with a wish list of concrete objectives with price tags and "achieve by" dates. If X costs this much, you need to save Y each paycheck for Z years to pay for it.
It's a great approach for things like homes, cars, new roofs, college tuition and retirement planning. Set a target, save, invest, measure progress, lather, rinse and repeat. But sometimes it completely misses the mark.
You scrimp and save, hit a financial milestone for that thing that you thought your heart desired and are left feeling … completely unfulfilled.
What are you working for?
Goal satisfaction without life satisfaction happens when a financial plan is built solely to achieve money objectives.
Try out this hypothetical scenario: You decide you want a small vacation home your family can retreat to during summer vacations, spring breaks and long weekends.
You crunch the numbers and estimate if you consistently work overtime and exceed quotas to get bigger bonuses, in three years you'll have the down payment.
It's the perfect financial plan, at least on paper. But in real life, it may be all wrong.
The appeal of a vacation home is clear. Maybe you have fond childhood memories of a family retreat and want to give your children similar experiences.
Buying a place to get away to with family makes a neat financial goal. There's a financial bull's-eye to aim for and a clear path to success. The only problem: You might not really want a vacation home, but rather what it represents — time and space for family members to connect with one another free from everyday distractions.
"

Much of what people really crave can't easily be captured on a financial spreadsheet.

"
Pursuing the financial goal, however, does the complete opposite, requiring extra hours, work on weekends and sacrificed family time.
By the time you have that down payment, your kids will be older and three years of vacations will have been missed because of a packed work schedule.
Considering the "why" behind the "what" — creating lasting family memories versus purchasing a vacation home — could lead to a very different path.
Instead of working more to earn that down payment, you might decide to cut work hours in favor of more frequent long weekends together. Instead of purchasing a second home, your family could stay in vacation rentals while exploring different places together.
"

Look at where your money goes and how you spend your time and energy. Are they aligned?

"
It turns out that much of what people really crave can't easily be captured on a financial spreadsheet: personal connections with family and friends, belonging to a community, and experiences they can share with others.
These things give us purpose, inject meaning into our everyday lives and provide a sense of life satisfaction. So how do you incorporate them into your financial plan?
Ask yourself some leading questions
Trade delving into the dollars and cents for some self-reflection. If you were financially secure, how would you spend a typical day? Who would you see? Where would you go? Picture yourself at age 80 reflecting on your life. What accomplishments will make you proud? What will you regret not doing? Were you the person you wanted to be?
Now look at where your money goes and how you spend your time and energy. Are they aligned? Have you priced out what it will cost to live your ideal life in the mid- and long-term future as well as the here and now?
Of course, money is an important element of leading a fulfilling life. You need to be able to cover the basics of food, housing, employment, minimizing toxic debt and having a financial safety net. (Trouble getting started? Here are five questions to answer first.) But money shouldn't be the sole driver of any financial planning process.