Can You Consolidate Private Student Loans?
You can consolidate your private student loan debt by refinancing with a private lender.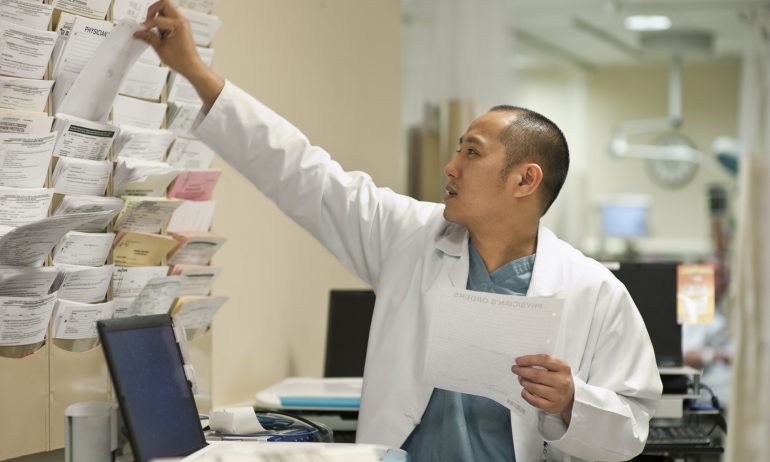 Many or all of the products featured here are from our partners who compensate us. This influences which products we write about and where and how the product appears on a page. However, this does not influence our evaluations. Our opinions are our own. Here is a list of our partners and here's how we make money.
The term "consolidate" is reserved for federal student loans. When you consolidate your private student loan debt, it's called refinancing.
Student loan refinancing is a financial move you make to combine all of your existing loans with a new rate and loan term. You can refinance through a private credit union, bank or online lender. Moving forward, you will make payments to that lender on the new single loan, which makes it easier to manage your debt.
Refinancing is different from federal student loan consolidation, which applies only to federal student loans and is done through the federal government. Consolidation is a step required to be eligible for income-driven repayment plans.
Ideally you'll refinance your private student loans at a lower interest rate, which can lower your monthly payment and save money on interest overall. A lender will look at your entire financial history (credit score, income, job history and education) to come up with your new interest rate. Typical interest rates range from 2% to more than 9%.
To get the best refinancing rate you'll need:
Good or excellent credit, generally defined as credit scores of 690 or higher.

A stable job with a steady income.

Access to a co-signer who can meet the above criteria, if you can't.
You'll have multiple terms to choose from. A longer repayment term means lower monthly payments, but you'll pay more in interest over the life of the loan. Conversely, a shorter repayment term means you'll pay off your loans faster and pay less in interest, but your monthly payments will be higher.
You can refinance both private and federal student loans, but it's not always recommended. That's because federal student loans offer income-driven repayment plans that most private lenders don't, along with opportunities for forgiveness.
Spot your saving opportunities
See your spending breakdown to show your top spending trends and where you can cut back.