How College Students Can Get Natural Disaster Assistance
If you're affected by a natural disaster, you may be eligible for more financial aid or a payment pause on loans.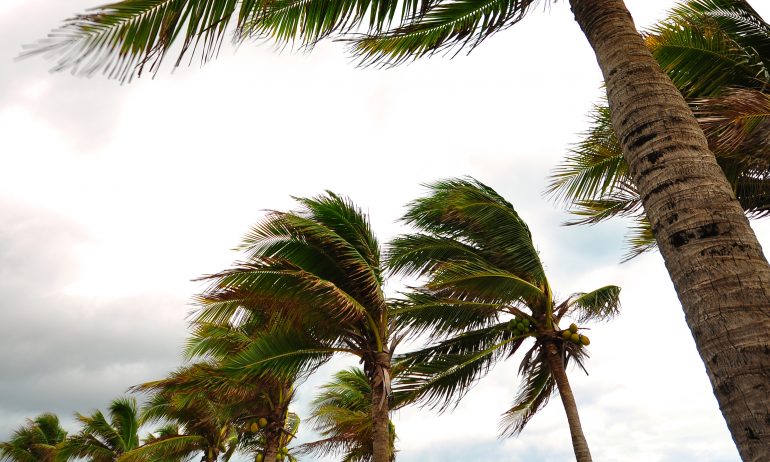 Many or all of the products featured here are from our partners who compensate us. This influences which products we write about and where and how the product appears on a page. However, this does not influence our evaluations. Our opinions are our own. Here is a list of our partners and here's how we make money.
If you're caught in a natural disaster, figuring out how to pay tuition or make your next student loan payment probably isn't top of mind. But if your family's financial situation changes as the result of an emergency, you may be eligible for additional financial aid or a break in student loan payments.
"You don't want to recover from that situation only to find your credit is shot because you don't make your loan payment," says Betsy Mayotte, president of The Institute of Student Loan Advisors, a nonprofit that offers free student loan advice.
Here's how you can get natural disaster assistance as a college student.
What current students can do
If you are currently in college and have new financial need due to a natural disaster, first contact your school's financial aid office. You may be eligible for a reassessment of your financial aid.
"Schools always have the use of what's called professional judgment, handled on a case-by-case basis," Mayotte says.
Your school also may have its own emergency financial aid — tuition waivers, short-term loans or emergency grants — to help you stay in school during a crisis, such as a natural disaster, family emergency or medical situation. You'll likely need to turn in an application and other documentation to prove why you need the aid.
Any federal assistance you or your family receives as a result of a natural disaster won't count as additional income that would negatively affect your existing aid. If you have questions about how your federal student aid may be affected in a situation like this, call 800-4FEDAID.
What federal loan borrowers in repayment can do
In response to natural disasters, the U.S. Department of Education typically advises federal student loan servicers to offer flexibility in loan payments to borrowers who are affected.
Right now federal student loan borrowers are in the midst of an automatic payment pause through the end of the year. You don't have to do anything to receive this payment pause.
When the auto forbearance ends, you can contact your servicer about getting placed into an administrative forbearance. You can request if you're a borrower making student loan payments, aren't in default, and have an account address in a federally declared disaster area, Mayotte says. That means you won't have to make loan payments for up to three months. However, interest will still be charged during this time, so it's best to make interest-only payments if you can. This won't affect your forbearance status.
Borrowers who have their accounts placed in administrative forbearance should receive a letter saying so; those who want to opt out will need to reply to their lender or servicer once they receive the letter. To request forbearance if your loan is not automatically placed on hold or is in default, or if you cannot receive your mail, contact your lender or servicer.
For up-to-date disaster help information from the U.S. Department of Education, visit its website.
What private loan borrowers can do
Private loan borrowers may have a tougher time postponing payments after a natural disaster, as private loans tend to offer fewer protections than federal loans.
However, Mayotte says private lenders often offer forbearance for up to three months for financial difficulties. Contact your private lender or servicer to see what options are available.
Spot your saving opportunities
See your spending breakdown to show your top spending trends and where you can cut back.