Don't Wait to Refinance These Student Loans
You may be able to save money by refinancing private student loans right now.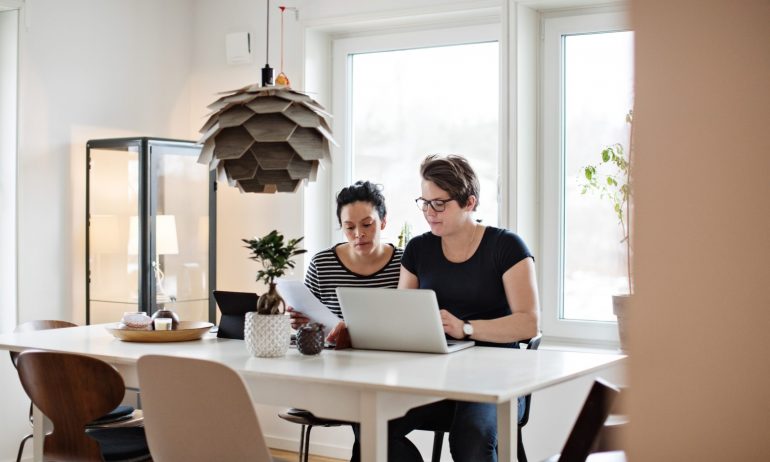 Many or all of the products featured here are from our partners who compensate us. This influences which products we write about and where and how the product appears on a page. However, this does not influence our evaluations. Our opinions are our own. Here is a list of our partners and here's how we make money.
These days, all eyes are on federal student loans. Millions of borrowers have benefited from nearly two years of COVID-19 relief through payment forbearance, which ends Jan. 31; and proposals for broad-based forgiveness have been grabbing headlines as well.
But private student loan borrowers are left out of those efforts. They do, however, have a powerful option to make their debt more manageable: refinancing.
Refinancing replaces your private student loan or loans with a new loan, typically at a lower interest rate. It's not a useful tool for borrowers in dire straits, but can be a big help for those with good credit scores and stable incomes.
And it's become a better option over the last two years as interest rates have declined sharply and remained low.
Based on an analysis of advertised rates from more than two dozen lenders, the average minimum fixed interest rate on refinanced student loans was 2.98% on Oct. 18. That's a 25% decrease since NerdWallet began collecting this data in January 2019.
If you have private student loans, refinancing them as soon as you can get a lower interest rate should be a no-brainer. Here's why.
You can cut high interest rates
Depending on when you borrowed and your finances at the time, your private student loans could have interest rates of 6%, 7%, even 10% or more. Refinancing those high-interest private loans can save you money now and in the long run.
For example, if you owe $27,000 at 11% interest, refinancing to 4.3% would lower your monthly payments by about $100 and your overall interest costs by $11,400, assuming a 10-year repayment plan.
Student loan refinance lenders typically want borrowers with a FICO credit score in at least the high 600s, as well as a monthly debt-to-income ratio below 50% — including your existing loans.
That's just to qualify, not necessarily to get the lowest possible rate.
But even if you can't get the lowest advertised rate, refinancing can still save you money.
Let's say you recently graduated with $78,000 in private student loans at an average interest rate of 11%. With a 10-year repayment term, your monthly payment would be over $1,000 a month.
Here's what your payment might look like at lower interest rates, and how much you might save in interest overall:
You may not be able to qualify for the lowest available rates today, but you can refinance as often as you need to as your finances improve.
Frequently asked questions
Should I refinance my private student loans?
Which lenders can help me pay off loans fastest?
How soon can I refinance if I just graduated?
Can I apply for student loan refinancing with a co-signer?
Which lender has the lowest refinance rates?
I already refinanced. Can I do it again?
Borrowers with federal student loans shouldn't refinance right now. The federal government has suspended payments and interest on those loans through Jan. 31, 2022. Refinancing, which only private lenders offer, would cost borrowers those benefits.
But that risk doesn't apply if you have private student loans. Not only are private student loans not included in the payment suspension, they're also off the table for potential loan forgiveness.
If you don't qualify for refinance right now, take steps to strengthen your credit profile and apply when you're ready. Or, consider adding a credit-worthy co-signer to strengthen your application.
Spot your saving opportunities
See your spending breakdown to show your top spending trends and where you can cut back.