MBA Student Debt: How Much Business School Students Borrow
MBA students finish business school owing an average of $66,300 in undergraduate and graduate student loans.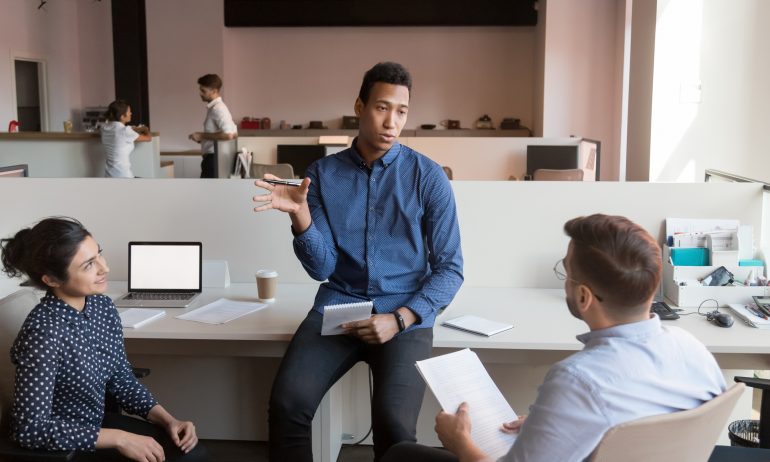 Many or all of the products featured here are from our partners who compensate us. This may influence which products we write about and where and how the product appears on a page. However, this does not influence our evaluations. Our opinions are our own.
The average business school debt was $66,300 in 2015-16, according to the most recent data from the National Center for Education Statistics. That amount includes loans for an undergraduate degree and MBA student debt.
But that number may now be much higher for many students — especially those in top-tier programs. Bloomberg Businessweek surveyed more than 10,000 class of 2018 graduates from top business schools and found that nearly half borrowed at least $100,000 in MBA student loans alone.
Average debt at top business schools
The College Scorecard has preliminary data on average federal student debt by specific program. Here's how much MBA student debt you could take on to graduate from some top business schools:
| | |
| --- | --- |
| | |
| | |
| | |
| Northwestern University (Kellogg) | |
| | |
| University of California, Berkeley (Haas) | |
| University of Chicago (Booth) | |
| University of Michigan (Ross) | |
| University of Pennsylvania (Wharton) | |
| | |
How much MBA student debt costs
Students have many options when figuring out how to pay for an MBA. Money you don't have to repay — such as fellowships, help from an employer and savings — is the best choice. But 51% of MBA students end up taking out loans, according to NCES.
Students who finish school with the average MBA student debt of $66,300 would repay $85,871 on the standard 10-year plan, assuming current federal student loan interest rates. That would equal a monthly payment of roughly $716.
Of course, borrowing more means repaying more. If you take out $100,000 to pay for business school, that would cost you $129,520 overall. In that instance, your loan payments would increase to about $1,080 each month.
MBA student debt calculator
How to repay business school debt
Ideally, you'll feel comfortable taking on MBA student debt based on your post-business school salary. The median starting salary for MBA new hires is $105,000, according to the Graduate Management Admission Council.
More than half of U.S. companies also offer new business school hires a signing bonus, per GMAC, with a median amount of $10,500. That equals a total compensation of $115,500. If your earnings are in that range, the best MBA student loan repayment strategy will likely be to minimize the cost of your debt by doing the following:
Paying off loans faster. A $716 monthly payment is less than 10% of your discretionary income at $115,500, so you should feel comfortable putting extra money toward your loans. Throwing a chunk — or even all — of that signing bonus at your MBA student debt would cut down on interest costs as well. Use a student loan payoff calculator to see how much prepaying your loans could save you.

Refinancing your loans. You may increase your savings by refinancing MBA loans at a lower interest rate. In addition to a strong income, you'll need good credit to qualify. Before refinancing federal student loans, make sure you don't need or won't qualify for benefits like Public Service Loan Forgiveness. If you already have private MBA loans and can get a better rate, there's little downside to refinancing.
If your earnings won't support those strategies, or you've prioritized other goals — like buying a home or starting a family — consider MBA loan repayment options that will keep your debt affordable, such as enrolling in an income-driven repayment plan. MBA loan forgiveness programs are also available, but typically only for students who work at a nonprofit or otherwise serve the public.
Find ways to save with NerdWallet
Really get to know your money and find cash you can put aside and grow.