How to Get a Business Loan as an H-1B Visa Holder
Getting a loan as a temporary resident can be challenging, but there are steps you can take to improve your chances of being successful.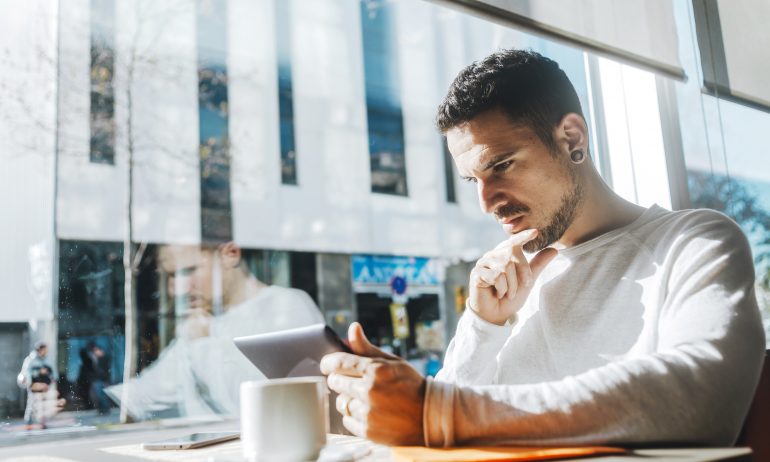 Many or all of the products featured here are from our partners who compensate us. This influences which products we write about and where and how the product appears on a page. However, this does not influence our evaluations. Our opinions are our own. Here is a list of our partners and here's how we make money.
An H-1B visa holder may find it difficult to start a business as well as obtain the funding they need. When pursuing a business opportunity, visa holders must be careful to follow the regulations that apply to the visa program in order to not compromise their H-1B status.
In addition, when a lender is considering the risk associated with the loan, the limited period of stay associated with the H-1B program may count against the borrower. That being said, getting a business loan is not impossible, if you can navigate these challenges.
A closer look at the H-1B Visa program
H-1B visas are issued to nonimmigrants who want to pursue careers in the U.S. that fall into three main categories:
Specialty occupations requiring particular knowledge and bachelor's or higher degrees.

Research and development projects for the Department of Defense, or DOD.

Fashion models of prominence.
Under the H-1B visa program, potential employers of specialty occupation workers and fashion models must submit a Labor Conditions Application and receive a Department of Labor Certification. H-1B status is granted for up to three years for these visa holders. This time period can be extended, but generally the visa holder's total stay can't be more than six years.
There are many regulations that must be met for the H-1B visa program. Among them: The employer must establish and maintain an employer-employee relationship with the visa holder. This means that the employer can exercise the typical controls of an employer such as hiring, paying, supervising and terminating the H-1B visa holder.
Maintaining required employer-employee relationship
One of the challenges that an H-1B visa holder would face when starting a business is how to clearly maintain an employer-employee relationship as required by the program. Here are two courses of action that could potentially allow them to do that:
Structure their business with a board of directors
One option is that an H-1B visa holder could own and work for their own business, if they are employed and treated as a full-time employee. In order to be treated as an employee, the visa holder would have to give control of the business to a board of directors or another third party. Also, for visa holders falling under the specialty occupation and fashion model categories, their work at their business would still need to meet the general requirements of those classifications.
Own, but not work at their business
Another more conservative option that bypasses the employer-employee requirement is to start a business or invest in one, but not work at it. Under this approach, they'd maintain their existing employment with their H-1B employer and wouldn't be actively involved in their own business or receive a salary from it.
Advice from an immigration lawyer
Given the limited guidance available on this topic and the rigid requirements H-1B visa holders must adhere to, an H-1B visa holder interested in starting their own business may want to seek the advice of an attorney who is well-versed in immigration law. An immigration attorney can help them navigate the challenges they'll face before they start the process of getting a business loan. Having their own business may be an exciting opportunity they want to pursue, but if not done correctly, it could potentially complicate their status in the H-1B visa program.
Business loan funding options
Generally, the best loan for a business will be the one with the lowest rates and best terms. Funding time, business qualifications and unique residency status will also influence a prospective borrower's decision. Here are three options to consider:
Usually, the first stop when seeking financing for a business is a traditional bank. Bank loans generally offer borrowers the lowest interest rates and best terms, but they can also be difficult to qualify for. Discussing residency status at the beginning of a conversation with a lender could save time. Also, while each bank sets its own qualification standards, a requirement of at least two years in business is common. A bank loan may be a better option when you're looking to invest in an existing business rather than start a new one.
The Small Business Administration, or SBA, makes SBA loans available through approved lending partners. These loans are another financing option an H-1B visa holder can consider. Legal noncitizens are eligible for SBA loans, but their temporary status will be taken into account when determining the risk associated with their business.
The SBA suggests you visit a local office to learn more about how your visa status will affect your application for a loan. SBA loans can be used to start a business or expand an existing operation. Keep in mind that the business should be located and operated in the U.S. or its territories.
Online business loans generally have more flexible qualification requirements than traditional bank and SBA loans. However, their interest rates will typically be higher than those available at banks. Again, talking about your residency status and whether you're starting a business or investing in another can help eliminate lenders that aren't the right fit.