How to Start a Window Cleaning Business
Ready to start a window cleaning business? Our guide gives you a step-by-step process so you don't miss a thing.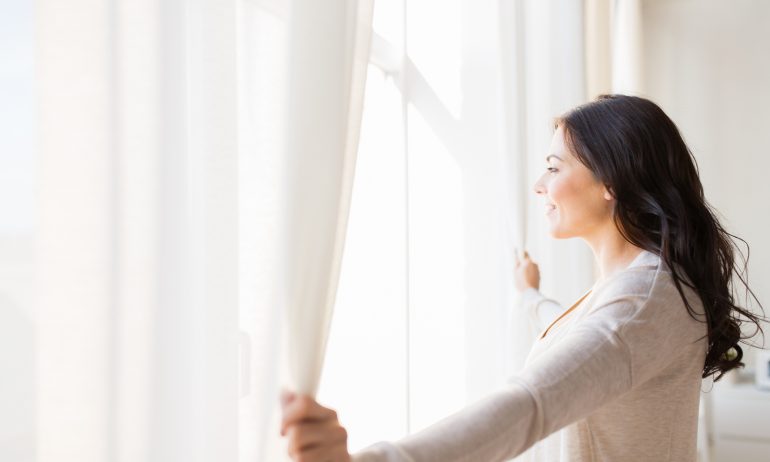 Many or all of the products featured here are from our partners who compensate us. This influences which products we write about and where and how the product appears on a page. However, this does not influence our evaluations. Our opinions are our own. Here is a list of our partners and here's how we make money.
If you're an ambitious entrepreneur looking to start a business of your own, consider a window cleaning business. There is a demand for window cleaners among commercial and residential markets. In fact, some estimates show the window cleaning business is worth over $40 billion per year in the U.S. alone.
On top of that, a window cleaning business offers several advantages. First, you get to be your own boss. You have access to repeat clients—windows need regular cleaning, after all. Plus, there is a low capital requirement to get started, overhead costs are nominal, and scaling is possible.
If you want to learn how to start your own window cleaning business, keep reading for our step-by-step guide.
How to start a window cleaning business in 7 steps
What do you need to start a window cleaning business? Below, we'll break down everything you need to know.
Step 1: Write your business plan
Learning how to start a window-washing business, like any business, starts with writing a business plan. Your business plan will ensure that you're accomplishing the right things in the right order when starting your business. Here are some points to get you started:
For window cleaning businesses, you can serve commercial and residential clients, including:
Whether you want to learn how to start a commercial window cleaning business or how to start a residential window cleaning business is up to you. While you don't necessarily need to limit yourself to one or the other, you do need to make sure there is a need for your business—that the market isn't already saturated—and that you know who your target audience is.
Conducting a market analysis—a crucial part of your business plan—will help you answer the above questions and set your window cleaning business up for success.
Consider joining a franchise
There are several advantages to joining a franchise, like access to business resources and a trusted brand. The top window cleaning franchises include:
Home Cleaning Centers of America
Franchises, however, often carry a greater financial entry barrier than starting your own business. Window Genie, for example, charges an initial franchise fee starting at $33,000. You will also need a minimum net worth of $150,000 and at least $75,000 in liquid capital.
Of course, there are several advantages of franchising that help offset this cost, like joining a successful, established business; receiving ongoing training and support; and having a built-in customer base.
Fortunately, the tools and supplies you need to start a window-washing business won't break the bank, but you'll still need to spend some money upfront. Here is a list of expenses and startup costs you'll want to include when creating a business budget:
Commercial vehicle (if you choose to buy one)

Microfiber cloths and towels

Cleaning tools (ladder, buckets, squeegees, water hoses, hard hats, extension pole, scraper, buckets)

Cleaning solution (both standard and eco-friendly)

Business licenses and permits

Rent and utilities (if you rent office space)
Set up your base of operations
It's common to start a window cleaning business from home. This can save on costs from renting office space—an attractive benefit for bootstrapping entrepreneurs on a budget.
If you decide to scale your business, you may want to rent a space to accommodate more employees. For example, you may hire customer service representatives and a dispatch team and have them operate from a centralized location.
While you may start small as a one or two-person team, this may be a possibility you'll eventually factor into your business budget.
Separate your business and personal assets
There are several financial musts that any savvy business owner should follow. One of those is separating your personal and business assets. Here's why you shouldn't mix the two:
Tax Purposes: Tax season can be a headache, especially when your business and personal expenses are mixed. It's easier to tally your tax write-offs when you draw a line between your personal and business assets

Personal Liability: This is critical if you register your business as an LLC or corporation. If you want to enjoy your personal liability protections, keep your personal and business assets separate. This protects your personal assets should you find yourself in a financial or legal dispute.
One way you can distinguish your personal and business assets is by opening a business checking account. Another way is to open a business credit card. Referencing your business expenditures is simple when you have a devoted credit card.
Step 2: Register your business
With all of this prep work done, you're ready to make your business official—and legal. Follow these steps when registering your window cleaning business.
The Small Business Administration has recorded 30.7 million small businesses within the U.S. That's why a unique business name is critical when distinguishing your brand. When you've settled on a name that best represents your business, confirm its availability with your local Secretary of State's office and the U.S. Patent and Trademark Office.
Also, an online presence is almost a requirement in today's digital age. Be sure to check if your domain name is available, as well. It will be important when you're marketing yourself and ranking in local search results. Sites like Name.com or GoDaddy can verify the domain name's availability.
Next, you need to choose your business entity. This is crucial, as it will affect how you file your taxes, your level of liability protections, how you structure your business, and more. It may be helpful to consult with a business attorney but here are the three most common business structures to get you started:
Sole proprietorship: Sole proprietorships are the simplest business structure to set up and operate. This simplicity, however, comes at a cost. You do not have any personal liability protections, should your business ever stumble into a legal or financial dispute. Your business taxes will also be filed on your personal return.

Limited liability company (LLC): You can form an LLC as an individual or with multiple partners. Unlike sole proprietorships, LLCs let you enjoy some personal liability protections. When filing your taxes, you can be taxed as a corporation or pass-through entity.

Corporation: Corporations tend to be popular among businesses that expect to grow aggressively. This independent entity offers liability protections and tax perks but at the cost of more paperwork, like writing bylaws and forming a board of directors.
Register for employer identification number (EIN)
As your business grows, you might hire more employees to handle the influx of client jobs. Before you do this, you must register for an employer identification number (EIN), which is used for tax filing. Securing one is a simple process and you can register online with the IRS.
Even if you don't plan on hiring employees, though, you should still consider getting an EIN, as this will be used when you apply for a business credit card, business financing, and more.
Step 3: Price your services
Research the market and your competition when deciding how to price your services. You want to attract new clients without losing money on your services. Within the window cleaning industry, the standard way to charge is either per hour, per window pane, or per project.
This method for charging is straightforward. You charge for the amount of time it takes to complete the job. Let's say you charge $40 per hour and it takes you three hours to clean a two-story residential building. You've made $120 from that single project.
Another way to charge is by the number of window panes you clean. The standard rate is $2 to $7 per pane. Many window cleaners use this rate when charging for commercial clients—especially for jobs on multi-story buildings. For example, let's say you charge $6 per pane and a building has 50 window panes. You can net $300 from that job.
Charging per window pane can sometimes be a more efficient way to charge, as it incentivizes speed. If you have skillful employees who can quickly clean windows without sacrificing quality, you can make more money by completing more jobs on a per-pane business model.
Depending on the job, it may make more sense to charge per project. If you're working on a skyscraper, for example, you'll want to charge more because you're exposing yourself to the dangers of operating a scaffold. This would require more preparation and training than cleaning a ground-level home with a couple of windows.
Step 4: Obtain business permits, licenses, and insurance
Secure business permits and licenses
When operating a service-based business, there are certain state licenses and permits that you need to obtain. Window cleaning businesses may need to register for a state business permit, a window cleaning license, and more.
The exact documentation you'll need will depend on the state and county in which you operate. There is no "blanket" license or permit for operating a window cleaning business. Be sure to check out your state's business resources and consider working with a business attorney to make sure you're covered.
As a window cleaning business owner, business insurance is worth investing in. Workers compensation and unemployment insurance will be required if you hire employees.
General liability insurance is also helpful because you'll be working on private and commercial property. If anything breaks or is damaged while you're on the job, you can rest easy knowing some of the costs are covered.
Step 5: Secure startup funding
Window cleaning has comparably low startup and overhead costs but you may need to secure funding if you're renting an office, hiring employees, or joining a franchise. Here are some ways to secure the financing you need:
Apply for a business loan
When applying for a business loan, your first step is often with your bank. If this isn't your first business and you have a successful financial history, you may find it easier to secure a traditional bank loan. If you have little to no experience, however, lenders can be quick to reject your loan application. If this is your situation, you can seek out alternative financing options, such as online lenders and SBA microloans that target newer entrepreneurs.
Self-finance your business
If you already have the financial means to start your window cleaning business, you can self-finance. Also called bootstrapping, this financing method should only be considered by those with financial discipline. After all, you are risking your personal cash reserves.
Still, with a window cleaning business, you can start with just a few thousand dollars. For that amount, you can enjoy full ownership of your business without worrying about repaying a loan plus interest rates.
Step 6: Market your window-washing business
Without a reliable way of securing incoming revenue, you'll struggle with keeping your doors open for business. Here are a few ways you can find clients:
Even though many marketing tactics have moved online, cold calling still has its merits. You can immediately interact with your potential clients without waiting for an email response. You can also build rapport on a personal level—something hard to convey in an email.
When cold calling, don't forget to follow up. Studies show that it takes five follow-up calls after the first meeting to close the sale. While you're going down your list of prospects, remember to return to companies you've called earlier.
Using SEO to rank for local search results is one reason why you need a domain name and a dedicated business website. For service-based small businesses, ranking for local search terms like "window cleaning Ohio" is great for helping you find clients.
Getting your business on page one of Google's search results may take time but it's worth it. In addition to Google, remember to complete your business profile on Yelp. Your Yelp rating can be the deciding factor when a client is choosing between you and a competitor. And after you complete a job, encourage your satisfied customers to leave you a positive review. This will help your business gain credibility—and new clients.
Step 7: Prepare yourself for the day-to-day operations
If you're starting your business with only yourself, expect to wear different hats. Here are some of the different responsibilities you can expect to fulfill during a typical work week:
As your business expands and brings in more revenue, you can hire employees to offset these responsibilities, but when you first start your window cleaning business, make sure you're prepared to handle all these ongoing tasks.
Learning how to start a window cleaning business can feel overwhelming. Take it one step at a time and don't be afraid to dedicate additional time to writing your business plan. It will help you feel confident and prepared about the milestones you need to hit. With a thorough business plan, all that's left is to follow through and execute. Soon, you'll be marketing yourself, closing clients, and increasing your bottom line.
This article originally appeared on JustBusiness, a subsidiary of NerdWallet.