Small Business Loans in Colorado: The 5 Best Options
Options abound for small business loans in Colorado. Learn how to apply, eligibility and tips to enhance your chances.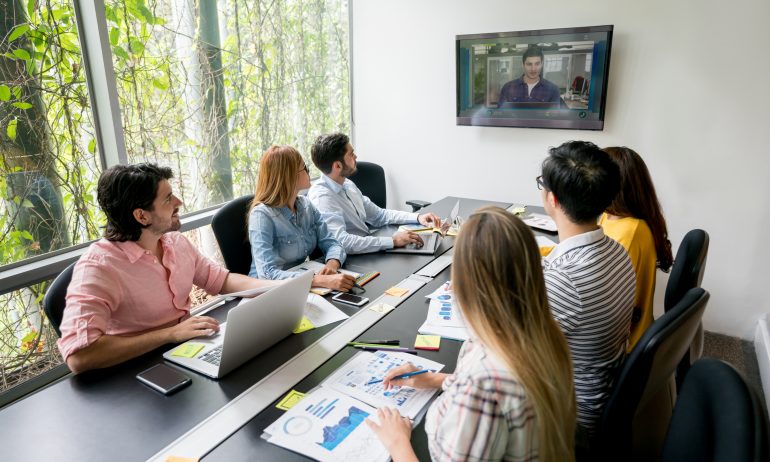 Many or all of the products featured here are from our partners who compensate us. This influences which products we write about and where and how the product appears on a page. However, this does not influence our evaluations. Our opinions are our own. Here is a list of our partners and here's how we make money.
If you're looking for small business loans in Colorado, you're not alone. Colorado has over 600,000 small businesses, and nearly half of the state's workers are employed by small businesses.
Many successful small business owners reach a point where they need capital to launch new products, hire more workers or expand their services. In Colorado, you can borrow money for your business from state and local government agencies, nonprofit institutions and private lenders.
Read on to learn more about how these loans work, eligibility criteria and cost.
with Fundera by NerdWallet
Small business loans in Colorado: The 5 best options
Colorado has been rated among the most innovative states in the country. It has a thriving small business sector in industries as varied as agriculture, science, tourism and energy. Here are some of the best local funding options to consider as you embark on your search for small business financing in Colorado.
1. Colorado Business Loan Fund
The Colorado Business Loan Fund is run by the Colorado Office of Economic Development and International Trade (OEDIT). OEDIT runs 14 different regional business loan funds that assist small businesses owners across the state.
Small business owners may apply for these loans to start a new business or support an existing business. In most cases, you'll need to meet a job-retention or job-creation requirement to get approved for a loan. Currently, the job requirement is one job created or maintained for every $20,000 in loan funds requested. In addition, at least 51% of the jobs created or retained must be filled by people with low-to-moderate income. When applying, be prepared to submit a business plan, financial projections and historical financial statements (for an existing business).
Most small business owners applying to the business loan fund seek financing in excess of $100,000; but if your loan request is smaller than that and you have five or fewer employees, you can qualify for a microenterprise loan. To get started, find your local business loan fund.
2. Colorado Lending Source
Colorado Lending Source is a nonprofit lender that has been helping Coloradans start and expand their businesses since 1990. In 2018 alone, they extended 221 loans to Colorado small businesses. This lender is best known for its SBA loans. SBA loans are government-guaranteed loans that offer low interest rates and long repayment periods for borrowers. Some types of SBA loans include commercial real estate loans, general small business loans, community advantage loans and microloans.
The microloans, called "Colorado Main Street" loans, are character-based loans of up to $50,000. They are available to small business owners who cannot secure a conventional loan to start or grow their business. In most Colorado counties, including the city and county of Denver, the Main Street loan has a fixed interest rate and a term of eight years.
Colorado Lending Source's community advantage loans go primarily to underserved communities. If you have a business in a low-income community or in a community of color, you may be able to qualify. To get started, you'll need to identify what you want to finance and how much capital you need. Then, complete an application and send your business plan and other supporting documents.
3. Colorado Enterprise Fund
Colorado Enterprise Fund is another nonprofit institution that specializes in providing small business financing. One of the biggest benefits of working with this lender is that they will do more than extend you a loan. They'll also offer you a support system of small business coaching, online tools and mentorship to help you reach your business goals.
Along with regular small business loans, Colorado Enterprise Fund also offers more niche loans, such as a Healthy Foods Fund Program. The Healthy Foods Fund Program, offering loans of up to $250,000, is designed for grocery stores, food trucks, agriculture businesses and other food-related businesses. The lender offers specially discounted interest rates for food businesses that serve low-income populations and areas with limited access to healthy foods.
Colorado Enterprise Fund also offers veteran small business loans. Their VALOR veteran loan goes up to $500,000 and comes with a 10-year term. Like Colorado Lending Source, Colorado Enterprise Fund also offers SBA community advantage loans.
4. Community Banks of Colorado
Community Banks of Colorado is a regional FDIC-insured bank serving customers across the state. They have a comprehensive portfolio of products and services and work with consumers, small businesses and large commercial firms.
As a small business owner, one positive of working with a bank, as opposed to a nonprofit, is the wider selection of financing products. For example, you might find that a term loan is best for large business investments, such as buying a new building. However, for recurring expenses or for a business emergency fund, a business line of credit or business credit cards might be a better option. All of these options are available at Community Banks of Colorado.
Community Banks of Colorado also focuses on hard-to-fund industries. They offer loans with very competitive terms for health care businesses, farms and community associations. For example, you can get up to 100% financing to buy an existing health care practice. If you operate a specialty practice and have had difficulty getting financing elsewhere, try to find your nearest branch of Community Banks of Colorado.
Bank of Colorado has over 100 years of experience in business lending. You'll be able to work with an experienced commercial lender to find the type of loan you need. Like many banks, most of the commercial business loan products available through Bank of Colorado require collateral. Fortunately, you're not limited to just using real estate as collateral. Bank of Colorado will also accept other types of assets as collateral, such as inventory, accounts receivables and equipment. That way, you can put your assets to work to generate more growth capital.
Colorado food and agriculture businesses collectively produce over $5 billion of economic output every year. Finding loans for agribusiness can be difficult, especially since such businesses follow seasonal revenue patterns that might not look the best on a loan application. Bank of Colorado has over 100 years of experience working with agribusinesses and they have specialty loan programs to help, such as livestock loans for feeders and ranchers. You can go to a local branch to get started.
Grants for Colorado small businesses
Businesses that receive loans have to pay back the capital to the lender with interest. However, small business grants are like free money for your business and don't have to be paid back. Grants are typically highly competitive but may be worth considering if you meet the eligibility requirements.
Here are a few grants open to Colorado small businesses:
1. Advanced Industries Early-Stage Capital and Retention Grant
This grant is for early-stage startups that have created a product that meets a market need and can be manufactured in Colorado and exported globally. Your startup must belong to one of the following industries to qualify: aerospace, advanced manufacturing, bioscience, electronics, energy, infrastructure engineering, or technology and information. In addition, your company must have headquarters in Colorado or employ at least 50% of its workforce in Colorado.
If you meet the requirements, you can secure up to $250,000 in grant funding, though you must also provide matching funds of your own. The Early-Stage Capital and Retention Grant is operated by the Colorado OEDIT, in conjunction with local trade associations and the state economic commission.
2. Advanced Industries Export Grant
The Advanced Industries Export Grant is also designed to help Colorado businesses in the above-mentioned industries. This grant program helps offset businesses' international business development and marketing costs. To qualify, your business must be new to exporting or ready to expand to a new global market. Companies with fewer than 200 employees—and at least half of those based in Colorado—are eligible. You must also be profitable and have at least two years of domestic sales experience.
Grant recipients must pay for their project up front, then submit proof of payment to be reimbursed for 50% of the approved expenses. The grants are capped at $15,000 per recipient. The OEDIT accepts grant program applications on a rolling basis until funding runs out.
3. Collaborative Infrastructure Grant
While the first two grants listed are only for companies in the specified advanced industries, the Collaborative Infrastructure Grant provides funding to projects that support Colorado's advanced industries. Companies in research and development, technology, manufacturing and supply chain management can have a big impact on Colorado's advanced industries. Qualifying businesses can secure up to $500,000 in grant funding, with a minimum grant of $50,000.
Other financing options for Colorado small businesses
Local small business loans can help you get ahead, but they're not the only option. If you're having trouble qualifying for or finding local options that are right for you, consider national small business loans that you can apply for online. Here are additional business loan options for Colorado entrepreneurs:
LoanBuilder loans are funded by PayPal, a widely trusted financial brand. You can use a LoanBuilder loan to expand your business, obtain working capital, hire staff, or for other business purposes.
Business owners can apply online for a LoanBuilder loan if they meet the basic eligibility criteria: at least nine months in business, $42,000 in annual revenue and a minimum credit score of 620. If you qualify, you can receive up to $500,000 in funding, with weekly repayments over 52 weeks. Weekly repayment can be hard on cash-strapped businesses, but LoanBuilder's customizable user interface makes it easy to see how different loan amounts and terms affect your weekly payment amount. There are also no surprises in terms of fees, so you know exactly how much you'll be paying upfront.
OnDeck is an online lender that offers short-term business loans for business owners who have had difficulty finding financing through more conventional means. OnDeck loan applications are handled completely online, so these loans are processed significantly faster than bank loans. It's possible to qualify for an OnDeck loan even if you have a below-average credit score.
To be eligible for an OnDeck loan, you must have been operating for at least one year, be processing at least $100,000 in annual business revenue and have a credit score of 625 or higher. OnDeck loans go up to $250,000, and you pay back the loan in up to 24 months. When shopping around for Colorado small business loans, keep in mind that online lenders like OnDeck are significantly more expensive than bank and nonprofit lenders. However, they also provide more speed and convenience. Once you apply, you can be approved and see funds in your bank account in one to two business days.
Bluevine is another small business loan option for Colorado entrepreneurs. Similar to OnDeck, the Bluevine loan application is fully digital, so you can land a business loan a lot faster than you could at a bank or a nonprofit. Bluevine offers lines of credit based on what's right for your business's needs. Repayments are made over six or 12 months.
How to qualify for Colorado small business loans
Once you figure out which Colorado small business loans you'd like to apply for, you can focus on putting your best foot forward in the business loan application. Ultimately, every lender has its own evaluation criteria, but there are things you can work on that will help you increase your chances of qualifying for a loan.
Here are a few things to focus on when applying for a business loan:
Improve your credit score
Credit score is one of the most important aspects of your business loan application. Many lenders set minimum credit scores for loan applicants, so you might need a specific credit score to even just get in the door. If your application is approved, a stronger credit score will help you qualify for larger amounts of financing. Start by monitoring your credit often and pay all your bills on time to maintain good credit.
Write a Solid Business Plan
Lenders and grant organizations prefer to lend to business owners who have a clear business concept. You can prove that your business is a good bet by writing a good business plan. Your business plan should contain information about your target market and competitive advantages, as well as a few years of financial projections. Financial projections are particularly important for startups.
Maximize your business's revenues
Businesses that are already making money have an easier time borrowing money and securing money in the form of grants. This is because lenders and grantmakers prefer to work with businesses that already have some proven success. Now's the time to work on maximizing income streams and cutting unnecessary costs.
This article originally appeared on Fundera, a subsidiary of NerdWallet.