Commercial Business Loans: What They Are, How to Get One
Commercial business loans are lump sums that you pay back over time. They're issued by banks and online lenders.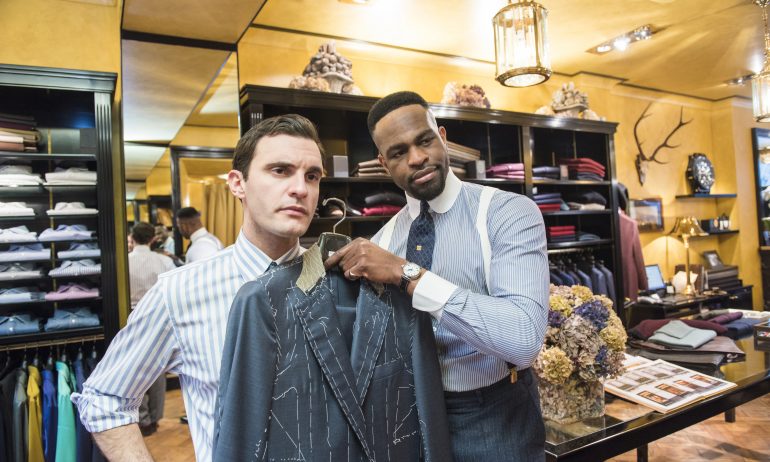 Many or all of the products featured here are from our partners who compensate us. This may influence which products we write about and where and how the product appears on a page. However, this does not influence our evaluations. Our opinions are our own. Here is a list of our partners and here's how we make money.
A commercial business loan is money that your business can borrow from a lender and pay back over time with interest. A commercial business loan may be a good fit if you need to cover long-term costs to expand your business, like buying equipment or real estate.
Many banks and private lenders offer commercial business loans, but the terms of each loan vary depending on the lender and your qualifications. Compare business loans from multiple lenders to find the best fit for you.
What are commercial business loans?
Most commercial business loans are business term loans. These are lump sums that you borrow all at once and pay back over a set period, usually at a fixed interest rate.
Some types of commercial business loans are meant for specific purposes, such as:
The term "commercial business loans" may also refer to other types of business loans, like SBA loans or business lines of credit.
with Fundera by NerdWallet
Where to get a commercial business loan
You can get a commercial business loan from multiple sources. Factors like cost, funding time and your business's qualifications can help you determine where to look.
If you've been in business for at least two years and have good credit: Small-business loans from banks usually offer lower APRs than other business financing options. However, the application process tends to take longer than it does with online lenders, and you may have to provide collateral.
The U.S. Small Business Administration works with many lenders to offer several kinds of commercial business loans. SBA loans typically have long terms and low interest rates; but to qualify, they tend to require several years in business and good credit like banks do.
If you need funding fast or lack collateral: Online business loans can be approved more quickly than bank loans, sometimes within a day. Online lenders typically have less stringent requirements, too, meaning you can qualify for funding if you lack collateral or haven't yet been in business for two years. APRs tend to be higher, but so do loan approval rates.
If you're a startup or need $50,000 or less: Microloans are usually made by nonprofit lenders, and the SBA backs some microloans. They're generally smaller than $50,000 and require detailed applications, but can be an option for business owners who are just starting and don't qualify for traditional term loans.
How to get a commercial business loan
Follow these steps to get a commercial business loan.
1. Find out if you qualify
In general, to qualify for a business loan, you'll need:
At least one year in business for online lenders and at least two years in business for banks.

A credit score of at least 680.

Enough annual revenue to comply with your lender's requirement. This can range from $50,000 to $250,000.
2. Decide what type of financing to apply for
What kind of loan you need will depend on how much you need to borrow and what you need to finance; for example, you'll probably want a commercial real estate loan for a property purchase.
3. Figure out how much to borrow
Consider which lenders offer commercial loans you're likely to qualify for and which offer the type of financing you need. Here's a list of small-business lenders you may want to compare.
The application process will determine:
How much you can borrow. In general, qualifying for larger loans is more challenging.

Your interest rate. Qualifying for lower interest rates is usually more difficult. Commercial loan interest rates are typically fixed, but some loans have variable rates.

The loan term. Longer terms tend to be more difficult to qualify for.
If you get a loan offer that isn't a good fit for your business, you can decline it.
Alternatives to commercial business loans
If a long-term loan doesn't make sense for your business, consider these alternatives to commercial business loans:
If you need to cover short-term expenses: A business line of credit is a good fit for needs like managing cash flow. These revolving loans work a lot like credit cards: The lender allows your business to borrow money, up to a specific limit, on a revolving basis. Payments are made on an ongoing basis, and you only pay interest on what you borrow. As payments are made, you can continue to borrow more, up to your credit limit.
If your business can't qualify for a commercial loan: Business credit cards can help you spread purchases out over several payments. Still, their relatively low credit limits may make it challenging if you need to finance a substantial purchase. You might also consider a personal loan for your business, which will likely offer a higher limit than a credit card but might come with a higher interest rate.