Shop Pay is an online checkout service offered by Shopify. It allows customers to store credit card, email, shipping and billing information and then use it to autofill checkout fields on return visits to a website. Customer payment information is encrypted, securely stored and only available to stores when an order is placed.
Small businesses can use Shop Pay on their websites to help customers pay faster. Because Shop Pay automatically remembers and applies their payment information, returning customers may be less likely to abandon their shopping carts before checkout.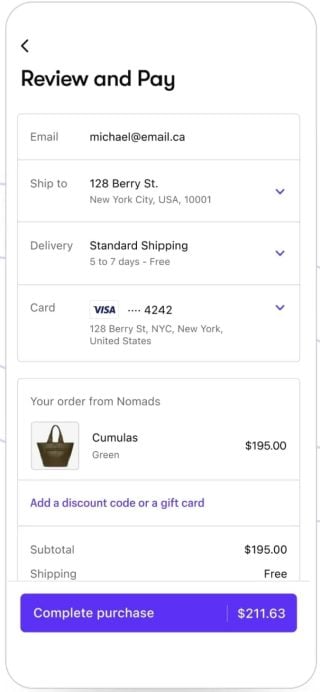 A small business can enable and disable Shop Pay through the settings in its Shopify account. Small businesses can use Shop Pay whether they use Shopify's integrated payment processor or third-party payment providers, and it's available to merchants who sell on Facebook and Instagram.
Checkout process using Shop Pay
Customers using Shop Pay are taken to the order review page when they check out. After authorizing the purchase, they receive a six-digit code by text or email. After they enter the code on the checkout page, the order is processed.

When customers return to make another purchase using the same device, they can use their saved information without having to verify themselves again.

Customers can change their Shop Pay account information and opt out of Shop Pay at any time.

Shop Pay allows customers to select pickup or delivery options if a business provides those services.
Shop Pay supports multiple languages, including Chinese, Czech, Danish, Dutch, English, Finnish, French, German, Italian, Japanese, Korean, Norwegian, Polish, Portuguese, Spanish, Swedish, Thai, Turkish and Vietnamese.
Shopify Payments is not the same product as Shop Pay. Shopify Payments is an integrated payment processing service that lets small businesses accept credit cards and other methods of payments after setting up a Shopify account and turning on the feature.
Shop Pay relies on Shopify Payments or third-party providers to process transactions.
Payment processing providers typically charge fees and have rules about what you can sell using their service. For credit card transactions, the issuer, the acquirer and the credit card company all charge fees for their services.
Shop Pay Installments is a service from Shop Pay and Affirm, a third-party "buy now, pay later" provider, that lets merchants get paid when an order is placed while letting customers pay over time. This feature is available for U.S.-based businesses that use both Shopify Payments and Shop Pay; however, not every business is eligible.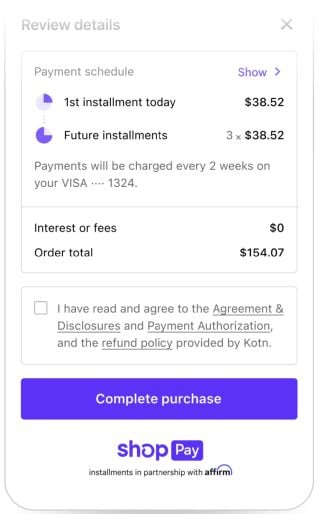 The following two customer payment options are available:
Four interest-free payments every two weeks for orders between $50 and $999.99.

Monthly payments (over three, six or 12 months depending on the amount) made on orders between $150 and $17,500 with a 10% to 36% annual percentage rate, or APR.
Generally, the business pays a fee of 5% to 6% for each BNPL transaction, based on various business factors and Affirm's underwriting.
Shop Pay is best suited for business owners who do most or all of their business online since most of its unique features — such as fast checkout and remembering customer payment data — are primarily relevant to online sales.
Also, if your business particularly benefits from customers making frequent, repeat purchases, Shop Pay could make those purchases easier and faster, building customer loyalty and reducing the number of abandoned carts.
Yes, Shop Pay is safe. Customer payment details are encrypted and stored on Shopify's PCI-compliant servers, and only shared with a business if an order is placed.
Payment card industry, or PCI, compliance is a group of card transaction security protocols and practices devised by American Express, Discover, JCB International, Mastercard and Visa. These standards apply to digital and physical practices and records.
There are three steps to start using Shop Pay.
From the Shopify admin area, go to Settings and then to Payments.

In the Payments section, select Manage.

In the Shop Pay section, check Shop Pay and then Save.
If you use a third-party gateway to process your payments, there are five steps to start using Shop Pay.
From the Shopify admin area, go to Settings and then to Payments.

In the Third-Party Payment Providers section, select Manage.

In the Shop Pay section, check Enable Shop Pay and then Save.

In the Shop Pay section, select Complete Set Up.

Enter details about your online store and banking information and then Save.
Shop Pay support
Shopify has three dedicated support channels for merchants:
An online community where you can talk to other users, attend online events and ask questions about various topics.

An online help center where you can search Shop Pay FAQs and user manuals or documentation.

Human help through chat and email.
On a similar note...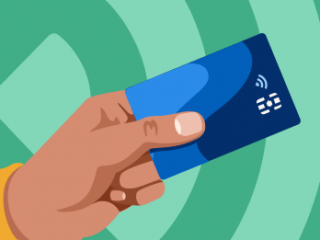 Accept payments, avoid surprises
Answer a few questions to match your business with our selected payment partners.