Chase Sapphire Reserve Increases Annual Fee and Adds Perks: Why It Could Be a Bum Deal for You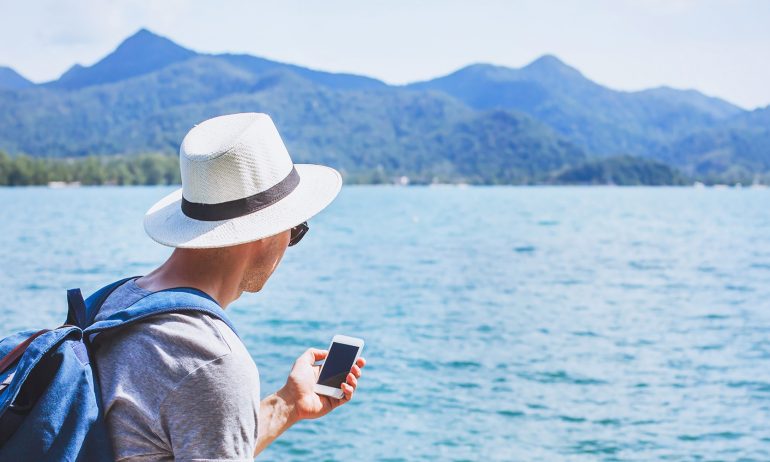 Many or all of the products featured here are from our partners who compensate us. This influences which products we write about and where and how the product appears on a page. However, this does not influence our evaluations. Our opinions are our own. Here is a list of our partners and here's how we make money.
Chase announced Wednesday that it will be increasing the annual fee on the Chase Sapphire Reserve® from $450 to $550. For new cardmembers, this annual fee will increase on Jan. 12, 2020, while existing cardholders will see the annual fee increase on their next renewal date after April 1, 2020.
Concurrently, Chase has announced two new cardmember perks with Lyft and DoorDash. Overall, I'm not happy with the fee increase — despite the new perks — and in this article, I'll explain why.
The fee increase took effect on April 1, 2020, but as the COVID-19 pandemic shut down travel — and limited the usefulness of travel cards — Chase took steps to blunt the impact on existing cardholders:
• Existing cardholders whose accounts renewed between April 1 and July 31, 2020, would be charged the new $550 fee but would also receive a $100 statement credit to offset it.
• Existing cardholders whose accounts renewed between Aug. 1 and Dec. 31, 2020, would be charged the previous fee of $450.
• New cardholders would be charged the new standard fee of $550.
Fee increase and new perks
For many travelers, the Chase Sapphire Reserve® effectively has a $150 annual fee, given that the current $450 annual fee gets offset by $300 of travel statement credits. (The Global Entry $100 statement credit is only worth that once every four years, and lounge access largely depends on the frequency of usage.)
However, since I travel a lot, I really think of my annual fee as zero given that I use Priority Pass lounges often.
So when thinking of this annual fee increase, I wonder: Will the new benefits with Lyft and DoorDash offset the $100 increase? For me, the answer is no. Here's how you can do an analysis for yourself.
Chase's new partnership with Lyft has two parts:
Earn 10 points per $1 on all Lyft rides through March 2025 (vs. 3 points per $1 currently).

One free year of Lyft Pink, a membership that provides 15% savings on all car rides, three free 30-minute scooter or bike rentals per month (including CitiBike in New York), priority airport pickups, "surprise" offers, a more flexible cancellation policy and some other benefits. The membership typically costs $19.99 per month and is best suited for those who take at least two or three rides per week.
The 10x points earning on all Lyft rides is the best credit card earn rate on any type of ride-sharing program. Lyft is fully operational in 40 states in the U.S., while the remaining 10 states have partial Lyft service. If you live in a city where Lyft operates, the 10x earn rate is great. The downside is that Lyft is only available in the U.S. and Canada — so you won't be able to benefit from this perk when you're traveling outside those countries, and expats may be entirely out of luck.
Chase values the free one-year subscription to Lyft Pink at $239. This is certainly one way to get current Lyft users who have a Chase Sapphire Reserve® to try it out.
Since I spend a lot of my time traveling internationally, I don't see myself fully benefiting from the 10x earn rate, and Lyft Pink is of little use to me.
But if you take Lyft rides totaling at least $567 (~$47/month) in the year you activate Lyft Pink, the $100 annual fee increase would be completely offset by the discount you receive on those rides.
If you choose to stay with Lyft Pink after your free trial is up, your spending with Lyft would need to generate savings of $340 ($100 annual fee increase + $239.99 annual cost of Lyft Pink). To offset the $340 in fees, you will need to spend $1,927 per year (or $161/month) on rides with Lyft. The math: $340 savings required / 15% discount = $2,267. The $2,267 represents what the cost of the Lyft rides would have been if you didn't subscribe to Lyft Pink. However, with Lyft Pink, instead of paying $2,267, you will only pay $1,927 ($2,267 * 85%). The $340 saved equals the $340 in incremental fees. Your fees would be completely offset in this scenario.
You will also earn 10x points on the Lyft rides. So in year 1, if you spend $567 with Lyft, you will earn 5,670 points. In year 2 (and beyond), if you spend $1,927, you will earn 19,270 points, which is excellent. The higher earn rate on Lyft rides is a great way to maximize your points.
I really love Lyft in general since I often find lower prices there than with Uber, and I like the bonus offers I tend to get. I hope Lyft expands internationally so this cardmember benefit could be much more useful to all holders of the Chase Sapphire Reserve® card — and I might get my money's worth.
DoorDash is a food delivery platform similar to UberEats. Chase Sapphire Reserve® cardholders will get a $60 statement credit in 2020 and 2021, for a total of $120, as well as a one-year subscription to DashPass. The DashPass subscription usually costs $9.99 per month and provides unlimited $0 delivery fees on orders of $12 or more at selected restaurants. DoorDash is available in 850 cities across the U.S.
The addition of this benefit is of little use to me. First, DoorDash is only available in the United States, Canada, Puerto Rico and Australia. Second, when I'm home in New York City, I use Seamless or Delivery.com, neither of which charges delivery fees. The latter option lets you earn points with each order, which can be redeemed as cash-back on future orders.
If I were spending more time in New York, I would only be using DoorDash specifically to offset this annual fee increase, which to me feels wrong. I like to choose the delivery platform that's most cost-effective for me and not feel like I'm compelled to choose DoorDash just to use up my credits and offset the fee. In my mind, this is rewarding a company I would typically never use (e.g., DoorDash) and taking away revenue from a company I would normally choose to patronize (e.g., Delivery.com).
Although the new perks coming to the Chase Sapphire Reserve® are travel- and dining-related, they only benefit those who live in cities where Lyft and DoorDash operate. Furthermore, these perks are pretty niche and will not be useful to everyone, especially if you're just using them to offset the increased annual fee on this card.
However, from a business perspective, I understand why Chase is increasing the annual fee on this card. The Chase Sapphire Reserve® was so popular when it launched in 2016 that it negatively impacted Chase's profits by $300 million that year. From a profit perspective, Chase would be better off if some of these benefits went unclaimed — which is exactly what might happen with new Lyft and DoorDash perks.
As a consumer, the ability to fully realize these new perks and offset the annual fee is highly subjective. If you spend a lot with Lyft and are already thinking of signing up for Lyft Pink, this new perk is a great way to try out the subscription. And the 10x earning rate on Lyft rides is an excellent benefit for those who use Lyft.
Similarly, if you live in a city that offers DoorDash (and it happens to be the most cost-effective food delivery provider), then this perk is valuable. As always with miles and points, the value you derive from a given rewards credit card will vary from person to person. These new changes introduced by Chase are definitely shaking things up, and it remains to be seen how cardholders will respond.
Get more smart money moves – straight to your inbox
Sign up and we'll send you Nerdy articles about the money topics that matter most to you along with other ways to help you get more from your money.