Coronavirus Update: How (and Why) to Book Last-Minute Travel With Points and Miles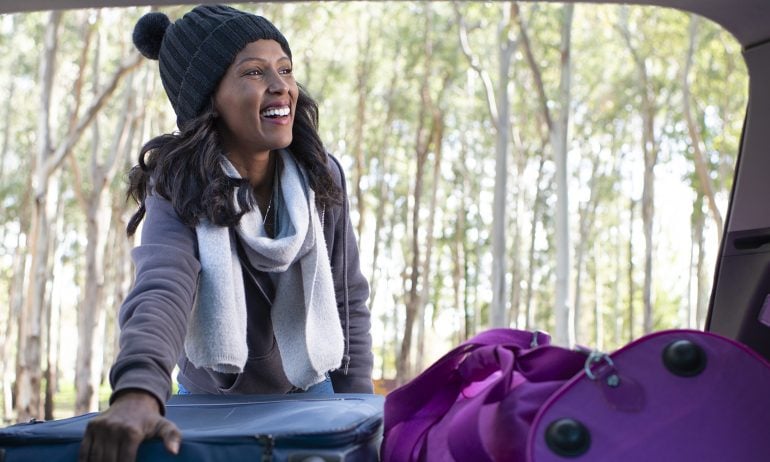 Many or all of the products featured here are from our partners who compensate us. This may influence which products we write about and where and how the product appears on a page. However, this does not influence our evaluations. Our opinions are our own. Here is a list of our partners and here's how we make money.
The recent banning most air travel from Europe left many travelers in the lurch, scrambling to adjust their plans. And President Trump has raised the possibility of limiting domestic travel in the near future, which would cause much greater demand for last-minute flights.
Whether you're currently affected by these bans or concerned about getting caught while traveling without a way to get home, keep this travel tip in mind: Booking last-minute one-way travel with points and miles can be much more cost-effective than paying cash.
Here's how (and why) to book your last-minute travel with miles.
With dozens of airline reward programs and transferrable credit card points to choose from, the "best" miles and points to use will likely depend on which ones you have. That said, some programs offer much better policies for last-minute travel than others.
These programs do not add close-in booking fees for award flights and still use award charts. That makes them ideal for this use:
To find award availability, use the search tool on each program's website, looking for one-way fares and choosing the "award" or "use miles" option.
Many programs will show results from "partner" airlines for award searches. Especially for international routes, flying with a partner might be your best bet.
The rewards points in each of these programs can be used in two ways: (1) by booking travel directly and (2) by transferring to airline partners and booking award travel through them. It is the second use that makes sense in this case since the first essentially treats points as cash (and last-minute cash fares may be expensive).
Using credit card points to book award travel is a four-step process:
Let's say you find a flight that costs either $600 or 40,000 Alaska miles. How do you know which is the better "deal"? You can do the math yourself, dividing the cash cost (in cents) by the mileage cost, or you can use our calculator:
In many ways, booking last-minute one-way travel at times of high demand is the ideal use of award miles. That's because:
For example, let's say you were trying to find a flight back to Los Angeles from Rome, Italy, last weekend (March 15). The cheapest one-way cash ticket on Google Flights we found was $768:
While United showed award availability for 33,500 miles and $79 in taxes and fees (albeit with more stops than the itinerary above):
Given that we value United miles at 0.8 cent each, this award ticket "costs" the equivalent of $347 (35,000 * $0.008 + $79.45). That's less than half as much as the cash ticket.
Check out our additional resources on navigating the coronavirus outbreak: