Delta Buys 20% Share of LATAM, Latin America's Largest Airline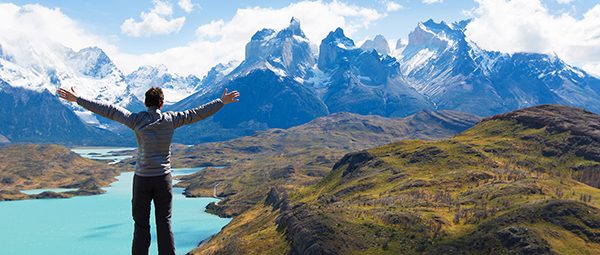 Many or all of the products featured here are from our partners who compensate us. This may influence which products we write about and where and how the product appears on a page. However, this does not influence our evaluations. Our opinions are our own. Here is a list of our partners and here's how we make money.
Delta has announced that it's investing $1.9 billion to buy a 20% stake in LATAM, Latin America's largest airline. This is an unexpected turn of events given that LATAM is part of the Oneworld alliance while Delta is part of SkyTeam. Furthermore, Oneworld member American Airlines recently sought to deepen its partnership with LATAM, which was ultimately rejected by the Chilean Supreme Court. So it's a bit surprising to hear that Delta is forming the partnership with LATAM, while American was blocked.
Impact on American Airlines and Oneworld
Not surprising is Oneworld's announcement that following LATAM's agreement to form a partnership with Delta, LATAM will leave Oneworld. The departure of LATAM from Oneworld will essentially leave the alliance without a dominant Latin American carrier. After LATAM's departure, Oneworld will have only 12 airlines within the alliance.
Although American Airlines downplayed the Sept. 26 news of Delta's investment in LATAM, this could potentially negatively impact American's presence in Latin America. In a move to reassure investors, American stated that its partnership with LATAM provided under $20 million in incremental revenue — for comparison, in 2018 American Airlines reported just over $44.5 billion in total revenue.
Impact on Delta, GOL and SkyTeam
Delta, on the other hand, will materially benefit from its partnership with LATAM. Delta already has a partnership with fellow SkyTeam member AeroMexico, one of Mexico's largest airlines. SkyTeam also includes Aerolineas Argentinas, so the addition of LATAM will likely provide Delta with access to many more routes in the region.
Currently, Delta has a partnership with independent Brazilian carrier GOL Airlines, which is not part of SkyTeam. Subsequent to this investment in LATAM, Delta says it will exit its 9% investment in GOL, a LATAM competitor. Although GOL is not part of any alliance, it has partnership agreements with airlines within SkyTeam and Star Alliance; it remains to be seen if the airline will continue its relationships with the remaining SkyTeam airlines after this announcement.
As part of its partnership with LATAM, Delta says it will also spend $350 million to support the strategic alliance, acquire four A350 planes from LATAM and purchase an additional 10 A350 planes, which are expected to be delivered from 2020 to 2025. With this purchase, Delta is assuming LATAM's commitment to acquire while continuing to overhaul its fleet.
Given all the moves Delta seems to be making lately to expand its reach, it would be surprising if competitor airlines don't respond. Could an agreement between GOL and American Airlines be on the horizon? Will American start to offer more flights to cities in Latin America on its own metal to maintain its competitive position?
And what about Oneworld? Will the alliance consider replacing LATAM with another carrier to bolster its presence in Latin America? With only 12 member airlines remaining, Oneworld is now the smallest among major airline alliances — SkyTeam has 19 member airlines, and Star Alliance has 27. What happens next remains to be seen, but it is definitely an interesting time in the aviation industry.
How to Maximize Your Rewards