7 Easy Ways to Make Solo Travel Affordable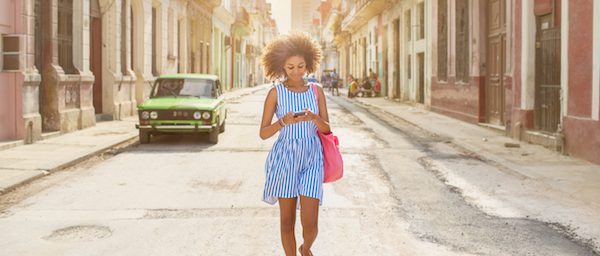 Many or all of the products featured here are from our partners who compensate us. This may influence which products we write about and where and how the product appears on a page. However, this does not influence our evaluations. Our opinions are our own. Here is a list of our partners and here's how we make money.
Traveling solo seems like a far-off dream reserved only for hippies and Instagram influencers. But these solo travel bloggers have tactical money tips for any traveler to help you think less about money, and more about exploring your destination.
Drew Binsky, who has been to 140 countries and counting, says flexibility is key for cheap travel. "You simply can't be constrained on exact days and times to travel, because you can get killer cheap flight deals by being flexible," he writes. For solo travelers, it can be easier to be flexible since there is only one schedule to accommodate.
2. Consider the high and low season
Along with flexibility, be willing to shift destinations based on their off-season. James Kelley of Escaping Abroad has swum with dolphins, turtles, and other wildlife. On these excursions, he warns travelers to try to avoid busy times of the year to get up close and personal with wildlife. Another plus? Traveling in the off-season tends to be cheaper, and travel points or miles may go further, too.
3. When eating out, opt for the deals
4. Choose a travel card carefully
Kate McCulley, the blogger behind Adventurous Kate, recommends selecting a credit card that has no transaction fees if you plan to travel abroad. Berna Anat, who has been living out of a backpack since January 2018, wrote in Young Adventuress that she has used large travel credit card sign-up bonuses to cover tickets to New Zealand and Bali.
5. Get creative with accommodations
7. Prioritize travel (If that's how you want to spend your money)
A common theme of these solo travel bloggers is to make travel a priority in your budget. Finding ways to reduce costs in daily life leaves income for travel. Shivya Nath from The Shooting Star writes that she loves most of the work she does, but also says that the work she doesn't love "pays for exorbitant flights and my student loan."
How to Maximize Your Rewards