How to Cancel an Alaska Airlines Flight
Saver fares are the only type that will not get you a refund or flight credit if you cancel.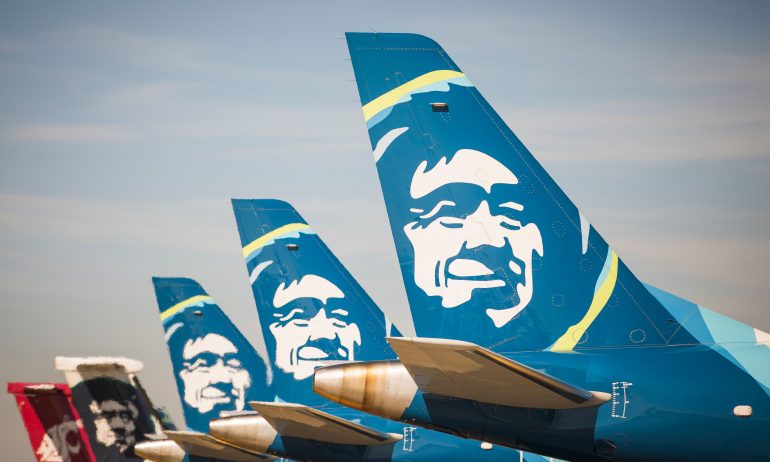 Many or all of the products featured here are from our partners who compensate us. This may influence which products we write about and where and how the product appears on a page. However, this does not influence our evaluations. Our opinions are our own. Here is a list of our partners and here's how we make money.
Alaska Airlines has a solid loyalty program and has been recognized for its customer satisfaction, so you may have already booked (or are planning to book) a flight on it. With COVID-19, travel flexibility is more important than ever. Here's how to cancel Alaska flights.
Not all Alaska Airlines flights can be canceled with refunds. Saver fares, which offer low prices but come with a lot of restrictions, can be canceled only within the first 24 hours after booking and only if you bought your ticket at least 24 hours before departure. Other fare types let you change or cancel your flight with certain restrictions, but for nonrefundable tickets, you won't get your money back — just a credit toward future travel.
If you're wondering how much it costs to cancel an Alaska Airlines flight, the answer varies. For a refundable flight, it costs nothing. For most other flights besides Saver fares, you can't get the cash price refunded starting 24 hours after booking, though you can get a credit for future travel. For changes made during the check-in window (from the time check-in opens up until the flight departs), fees can run $25 to $50.
Here are the main things to know about canceling or changing your flight on Alaska Airlines.
These rules are subject to change. Check the Alaska Airlines website for the fare class you're booking before purchasing a flight that you may want to change or cancel.
To cancel your flight by phone, call Alaska Airlines at 800-252-7522.
Figuring out how to cancel an Alaska flight online is straightforward. Find your flight using the and select "Cancel." You'll receive an email confirmation and a refund or a future travel credit.
For all non-Saver fares purchased directly through Alaska Airlines, you can change or rebook your flight online through the Manage Reservation page. Enter your confirmation number and last name, choose the flight you want to change then pick a new flight. If your new flight costs more or less than your original, you'll see the fare difference or credit due on that page.
Are you an Alaska Airlines credit card holder who booked a trip using your discounted companion fare benefit? Changing these tickets is also pretty easy. To change a companion fare, start at the Manage Reservation page and choose "Make changes to this trip." Your companion discount will apply to your new flight.
If you used Alaska Mileage Plan miles to book a flight on a  and you made the reservation on or after May 1, 2021, you can change your flight from the Manage Reservation page. If you booked the partner award before that date, call 800-252-7522 to make changes.
If you purchased through a third party like Expedia, contact the site directly to change or cancel.
Want a refund of the cash or Mileage Plan miles you paid for your ticket? Here's what you need to know.
If you booked your flight with cash, you can get a refund only if:
To request a refund, use Alaska Airlines' website or call customer service.
If you , you can have them redeposited into your account provided you cancel the ticket before the flight's departure.
You can cancel many award tickets online, although some award tickets (particularly partner awards) may need to be canceled via a phone call with a customer service representative.
Alaska Airlines makes it relatively easy to cancel flights booked directly through the airline. For the safest full refund, cancel your Alaska flight within 24 hours of booking. If that window has passed, certain restrictions kick in — especially for Saver fares.
Before you book, check the type of fare you're purchasing, as Saver fares have less-friendly cancellation policies.
You want a travel credit card that prioritizes what's important to you. Here are our picks for the , including those best for: