How to Earn Airline Miles When Booking Through Online Travel Agencies
Enter your airline loyalty program membership number when booking with an OTA to earn miles for your flight.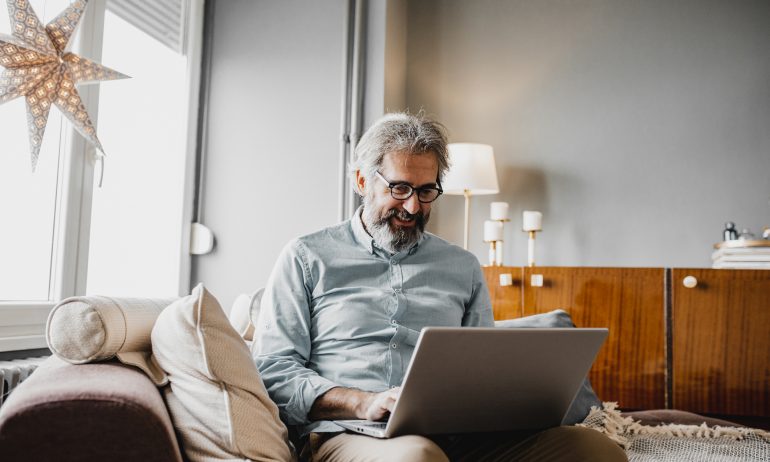 Many or all of the products featured here are from our partners who compensate us. This may influence which products we write about and where and how the product appears on a page. However, this does not influence our evaluations. Our opinions are our own. Here is a list of our partners and here's how we make money.
, , Orbitz and other online travel agencies let you easily compare fares for different airlines, helping you save money. But unless you take a few extra steps, you could miss out on earning the frequent flyer miles you would get if you booked directly with the airline.
When you book through an OTA, you can have the best of both worlds — saving money and earning miles. Here's how and why you should earn miles on your next OTA-booked flight.
Airlines want your business, so they try to win you over with offering perks like award miles, airport lounge access, and other benefits. Miles can be redeemed for flights, seat upgrades, lounge access and even hotel stays and car rentals. Joining your airline's loyalty program is free.
Using the can help you earn miles and perks faster, so you may be wondering which credit cards to use when booking travel through OTAs. The answer to this is simple: You'll want a card that earns bonus points on all travel. Luckily, .
With many airline programs, your miles can expire. But activity on your frequent flyer account, no matter how small, will usually . Other airlines' miles, such as , , and , have no expiration date, which means you can earn as slowly as you wish without worrying your miles will disappear from your account.
Signing up for a frequent flyer account is easy. On the homepage of your airline's website, you'll see a button prompting you to sign up for its loyalty program. Here's how it looks at Delta:
Here's the page for United Airlines:
And for American Airlines:
Click the button and enter your information, which includes your name, e-mail address, birth date, age, address and phone number. Then, you'll create a password and be given a frequent flyer number, which you can enter when booking flights to earn airline miles.
When you book through an online travel agency, there's usually a place to enter your frequent flyer number from your airline's loyalty program if you know where to look. This will vary slightly depending on the OTA you're booking through. In most cases, you'll enter it during the checkout process, which likely will display a drop-down to input your frequent flyer information.
These will look different on each OTA, but can be labeled "loyalty program," "frequent flyer program" or "frequent flyer number." You'll enter your number into these boxes. This is also where you'll enter your number, if you have one.
That's it! Once your number is in, you can complete booking and your flight will be automatically linked to your frequent flyer account so that you can earn miles.
If you've already booked your flight without entering a frequent flyer number, don't throw in the towel — you can still add it to your flight and earn airline miles. To do this, you'll need to have signed up for a frequent flyer account as outlined above.
With your booking confirmation in hand, go to your airline's website and log in. Enter the booking code from the OTA or, in some cases, your ticket number, to pull up your flight on the airline's website and link the trip.
You can also call the airline's customer service and have them add the trip manually.
There are pros and cons of booking with an online travel agency versus directly with an airline. OTAs that collate airfares can show you cheaper prices than an airline will offer, which can be pretty tempting. And since you'll be earning miles on your flight regardless of how you purchase your ticket, an OTA may seem like the obvious choice.
But there are downsides to using an online travel agency. For example, when you need to make changes to your ticket, coordinating directly with the airline can be easier than navigating a third-party system. If you think you may need to alter or cancel your flight in any way, it can make sense to book with the airline instead, especially if costs are similar.
Another thing to consider is the credit card you're using to pay for your ticket. typically pay you bonus miles for booking flights directly through the airline, so you get fewer when you purchase a flight through an OTA. But other credit cards give you bonus points for all travel, even when booked with an OTA. For example, the pays 3x bonus points on travel no matter how you book.
Other cards, like — which offers 5x bonus points on airfare — will only give you those points if you book directly with the airline or via American Express Travel. Otherwise, you get just 1 point per dollar on your ticket. Bonus points can quickly add up, especially if you're buying an expensive ticket or traveling with multiple people. Terms apply.
Deciding where to book your flight can be a challenge, especially when prices can differ between booking directly or choosing one of the many online travel agencies out there. Fortunately, no matter how you book, you can always make sure to earn airline miles with OTAs that can later be redeemed for valuable perks.
You want a travel credit card that prioritizes what's important to you. Here are our picks for the , including those best for: