How to Get the Most from the Chase Freedom Unlimited
Spending on groceries and redeeming your Ultimate Rewards points for travel are two ways to maximize the perks.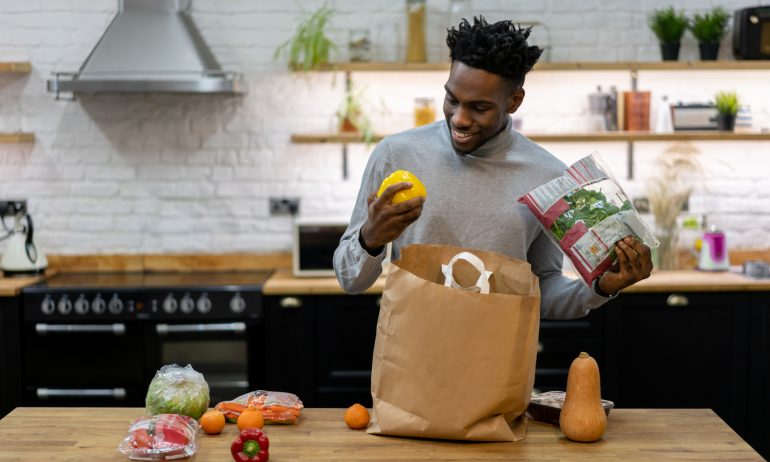 Many or all of the products featured here are from our partners who compensate us. This may influence which products we write about and where and how the product appears on a page. However, this does not influence our evaluations. Our opinions are our own. Here is a list of our partners and here's how we make money.
If you're a Chase Ultimate Rewards® collector then the is nearly a must-have card for you. Following this guide will tell you everything you need to know to get the most value out of your .
The first thing you want to do when you receive your card is to make sure that you get your sign-up bonus. The comes with the following offer: Don't leave cash or points on the table, and aim to responsibly hit the spending threshold to maximize your earnings.
New and existing cardholders will earn bonuses in the following categories beginning Sept. 13, 2020. Customers don't need to do anything to activate these bonuses:
Keep these new bonus categories in mind, and compare them to other cards you might have in order to maximize your earnings.
Most Chase cards offer only 1% back for spending you do outside of their designated bonus categories, which can severely limit your earning potential if you don't hit those categories hard.
The popular Chase Sapphire cards, for example, offer bonus points for dining out and travel, which are two spending categories that have seen a serious dip for most people.
The strength of the is that, other than groceries (for new cardmembers) and the new bonus categories mentioned above, it offers a cash-back rate of 1.5% on all purchases, regardless of categories.
If you carry multiple Chase rewards cards, the is a great card to earn extra cash back on all of your purchases that don't qualify for a higher-earning bonus category on your other cards. When done right, you would avoid earning only 1% altogether, making the 's 1.5% your bare minimum.
This tip applies specifically if you're planning to redeem your Chase Ultimate Rewards® points for travel rather than taking them as cash, and it's the one thing you have to do if you want to get the most value for your points.
Certain Chase cards, such as the or the , will offer you bonus points on your Chase Ultimate Rewards® if you redeem them through the Chase travel portal, where you can purchase plane tickets and hotel stays.
The , for example, will give you a 50% bonus for every point you redeem through the portal.
If you had the , you could transfer 80,000 points from your to your instantly and without any penalty. Then if you were to redeem your transferred points through the Chase travel portal, your 80,000 points would take on 120,000 points' worth of value, which would be the cash equivalent of an extra $400.
On its own, the is a rewards card that's capable of delivering strong value.
But if you want to receive the highest value possible for your Chase Ultimate Rewards® points, pair this card with a card like the and you'll watch your value soar.
You want a travel credit card that prioritizes what's important to you. Here are our picks for the , including those best for: