How to Set a Trip Budget When Traveling With Friends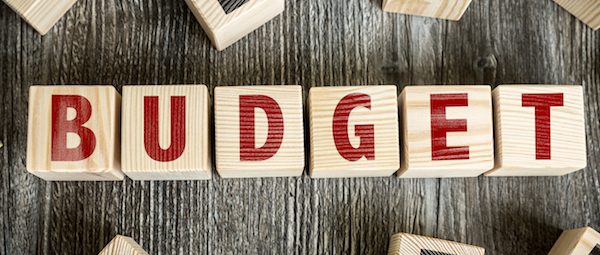 Many or all of the products featured here are from our partners who compensate us. This may influence which products we write about and where and how the product appears on a page. However, this does not influence our evaluations. Our opinions are our own. Here is a list of our partners and here's how we make money.
There's no better way to see the world than with good friends at your side. But traveling with friends poses some challenges — especially when it comes to budgeting.
Everyone has their own ideas about how extravagant your hotel should be and whether you should splurge on a Michelin-starred restaurant. Here are some tips for budgeting a friends trip while making sure you're still friends when it's over.
» Learn more: Why you should fly first class at least once, and how to afford it
Hold a budget summit. Though planning and budgeting can be stressful, Tom Widdows, who blogs at My Travel Mission, says that this phase can be fun if you make it an occasion. "Meet up in person," Widdows recommends. "Check out the price comparison websites with each other and then you are much more likely to get a feel for what everyone is thinking in terms of budget."

Set a price ceiling — for everything. Communication is key. Talk about how much per night you'll spend on accommodations. Talk about the costs of excursions, admissions, tours, activities and meals. Talk about whether some in your group plan to fly first class while the others are back in coach.

Talk about tipping. If you take a cab or rideshare, who will tip? Does one of you usually tip waiters 15% while another is a devout 25% tipper? Is everyone on board with leaving gratuity for the hotel housekeeper?

Remember you're not joined at the hip. The minute one friend starts cringing over the cost of a private helicopter tour is the minute her fun starts giving way to stress. If the group can't agree to rent bikes instead, spend the day apart, with cost-conscious friends setting out for a hike while others take a luxury tour. You'll have stories to swap over dinner.

Decide how you'll get around your destination. Sharing a rental car can be ideal for friends traveling together. But at the end of the day only one person can hold the keys. Will you be annoyed if you wake up to find your friends drove to breakfast and left you stranded at the condo?

Plan for some cheap eats. Street food is a wonderful way to dive into your destination. So if you have to pass up those enticing $3 chicken skewers because your friend booked $200-per-person prix fixe meals every night, you could feel a little burned.

Keep kid costs in mind. "A lot of our friends now have young children, which means — and rightly so — that decisions have to revolve around the kids," Widdows says. That can affect budgeting, "but then on the flip side, it will be amazing sharing this time with friends and their family."
---
How to Maximize Your Rewards