Best of
10 Best Charlotte Mortgage Lenders of 2020
At NerdWallet, we strive to help you make financial decisions with confidence. To do this, many or all of the products featured here are from our partners. However, this doesn't influence our evaluations. Our opinions are our own.
If you're looking for a mortgage in the Charlotte, North Carolina, metro area, you have many lenders to choose from. Here are the best options for you.
Summary of Best Charlotte Mortgage Lenders of 2020
Quicken Loans: NMLS#3030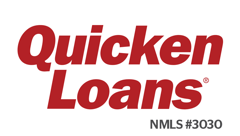 Fairway Independent Mortgage: NMLS#2289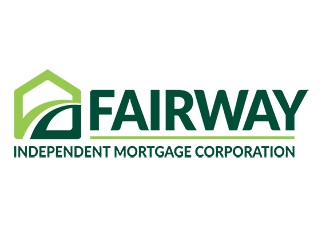 Bank of America: NMLS#399802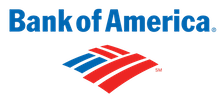 SunTrust: NMLS#2915

loanDepot: NMLS#174457

Flagstar: NMLS#417490

Caliber: NMLS#15622

Navy Federal: NMLS#399807

Local mortgage lenders in Charlotte
These mortgage lenders are based in or near Charlotte and are among the metro area's most active mortgage providers. They have not been reviewed by NerdWallet.
Homegrown lender that now has a national presence.
Mobile app lets you start your application and sync bank statements and tax software, reducing paperwork.
Aims to deliver a loan decision within six hours.
Offers low-down-payment, jumbo, FHA, VA and USDA mortgages, plus condo loans up to $3 million.
One of Charlotte's best-known brands for homebuying and refinancing.
Lets you track loan status online, plus get email notifications of milestones such as receipt of appraisal.
"Second Look" program encourages rate-shopping from people who have been preapproved by competing lenders; posts mortgage rates on its site.
Offers 15- and 30-year fixed-rate mortgages and 5/1 ARMs as well as jumbo, FHA, VA and USDA loans.
No lender fees for application, processing or documentation for most loans.
More-personalized mortgage rates are available on the site with no registration required.
Fixed-rate loans with terms from 30 to 10 years, plus 5/1 and 5/5 ARMs, and possible 100% financing.
Schedule a callback from a loan officer within four-hour windows.
Borrowers must meet membership eligibility requirements.
Offers conventional, jumbo, FHA, VA and USDA loans.
Get a conventional loan with a down payment as low as 3%.
Jumbo loans are available for up to $3 million.
More from NerdWallet
Last updated on January 2, 2020
Methodology
NerdWallet's selection of mortgage lenders for inclusion here was made based on our evaluation of the products and services that lenders offer to consumers who are actively shopping for the best mortgage. The six key areas we evaluated include the loan types and loan products offered, online capabilities, online mortgage rate information, customer service and the number of complaints filed with the Consumer Financial Protection Bureau as a percentage of loans issued. We also awarded lenders up to one bonus star for a unique program or borrower focus that set them apart from other lenders. To ensure consistency, our ratings are reviewed by multiple people on the NerdWallet Mortgages team.
To recap our selections...
NerdWallet's Best Charlotte Mortgage Lenders of 2020