Chris Larsen is CEO and co-founder of OpenCoin, the organization that crafted the Ripple protocol, an open source payments system and a math-based virtual currency that together power the world's first distributed currency exchange.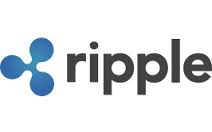 Global e-commerce passed $1 trillion for the first time in 2012 and is predicted to grow 18.3% to $1.298 trillion this year. Global remittance also broke records last year with $540 billion in payments, a volume expected to rise 8% annually.
E-commerce on the rise, but FINTech is stuck in the past.
We live in a time of digital money, but payment technologies are outdated, expensive, and slow. Credit/debit cards, bank wires, and ACH were not designed for the Internet era. As a result, businesses lose billions in transactions fees, chargebacks, and fraud. Payments take days, sometimes weeks, to clear, and the costs for international payments and currency exchanges are often prohibitive.  For the global economy to fully enter the Internet age, new online platforms are needed to make payments faster, smarter, safer, more efficient, affordable, and accessible.
Introducing Ripple
Ripple is a new payment technology that does for money what the Internet did for information. Using Ripple, you can send payments to anyone in the world, in any currency, in seconds, for less than any existing payment system. Ripple allows instant cross-currency payments: you can send one currency (dollars, euros, pounds, etc.) and the recipient receives another (yen, yuan, rupees, etc.). Currency exchanges in Ripple are automatically processed at the best available rate with no fees or added margins. Ripple also makes micropayments cost-effective – even payments less than a penny — opening the Internet to business models that would previously have been impossible. Most importantly, Ripple is safe. All transactions are cryptographically secure, algorithmically verified, and can only be authorized by the account holder.
Ripple is unlike anything that previous existed. It makes sending money as easy as sending an email, and creates new possibilities for payments.
What Makes Ripple Different?
Ripple is not a company or service, it is an Internet protocol. Just as the Hypertext Transfer Protocol (HTTP) is a set of rules for building and sharing websites, and the Simple Mail Transfer Protocol (SMTP) is a set of rules for sending emails, The Ripple Protocol is a set of rules for how to send payments on the Internet. Unlike traditional payment platforms (PayPal, VISA, etc.) that run on closed, proprietary, for-profit networks, Ripple is not owned or controlled by anyone, can be freely used by everyone, and has no operator or network fees.
Ripple offers superior utility to users, merchants, developers, and businesses. Anyone with an Internet connection can create a Ripple account. Merchants can boost their profit margin by using Ripple as a payment solution. Developers can integrate Ripple directly into new software. Businesses can use Ripple on the front-end to provide payments services to their customers or on the back-end as cheaper and more efficient payment infrastructure than ACH, SWIFT, or the credit/debit card networks.
The Math-Based Money Revolution
In 2009, Bitcoin was invented and introduced the world to the concept of math-based money. Previously, accounts and transactions were always controlled by corporations: banks, payment service providers, money service businesses, and other financial institutions. In math-based systems, accounts and transactions are automatically controlled by algorithms running on servers around the world. Because math-based money systems solve many of the inefficiencies and limitations of traditional finance, the last few years have seen a boom in new financial technologies based on mathematical principles.
Bringing Math-Based Money to the Mainstream
Ripple brings the advantages of math-based payment systems to a mainstream market. While Bitcoin is a single currency used within a closed economy, Ripple allows users to make payments in any currency across disparate economies. You could say that Ripple plays well with others – it was designed to integrate seamlessly with existing economic systems while also providing users with the advanced utility of the next generation of FINTech. 
How Does Ripple Work?
Ripple is a multi-faceted system with diverse functions and many moving parts. Here are the three primary components that make Ripple run:
1. Ripple is an open payment network. Ripple is the only payment network that is free to everyone and lets anyone send payments in any currency to anyone in the world.
2. Ripple is a distributed currency exchange. Using Ripple, anyone can directly trade currencies at the best available rate with no fees or added margin. Ripple's Forex feature makes cross-currency payments easy — you can pay using whatever currency you want and the recipient receives whatever currency he or she wants.
3. Ripple is a currency. The Ripple network contains a digital currency called "ripples" or "XRP" that — in addition to holding value — plays an important security function within the system: by charging an infinitesimal amount of XRP for all transactions, Ripple protects the network from DDoS and other unwanted interference.
The Internet Isn't Finished Yet
The Internet has changed the way we live our lives in dramatic ways, but it has not yet lived up to its full potential. Payments are far too expensive, slow, and limited. A universal payment protocol like Ripple can change the rules for how we do business. It can impact a wide range of markets including e-commerce, global remittance, payment services, currency exchange, and more. It can disrupt inefficient systems and create new business opportunities. Widely implemented, it can accelerate global commerce, and create a new standard for how we send and receive money.