BlueVine is a provider of working capital financing to small businesses that have unpaid invoices. NerdWallet recently interviewed BlueVine's chief executive officer, Eyal Lifshitz, to get a better idea of how BlueVine's business works and what types of small businesses are best suited for this financing, as well as Eyal's advice for small business owners looking for funding.
NerdWallet: What is BlueVine and why was it started?
Lifshitz: BlueVine is a streamlined, online alternative to factoring, established in 2013 to provide small business owners with working capital to scale their businesses.
Getting paid quickly for products or services is important, but many business owners have to wait 30, 60 or 90 days to receive payment on their invoices. This can slow down their business growth. BlueVine provides a 100% online solution that gives small businesses an advance on their outstanding invoices, so they can get paid on Day One.
What is factoring and how is BlueVine an alternative to it?
Like factoring, we also advance funds against invoices, so we're similar in that sense. However, there are other things they do that we don't. For example, we don't typically notify debtors, where the debtor actually knows they are paying a factoring company. In our case, the debtor continues to pay the business owner, so you just need to tell them you changed your payment information. Debtors don't even know they're paying us, so it's very different.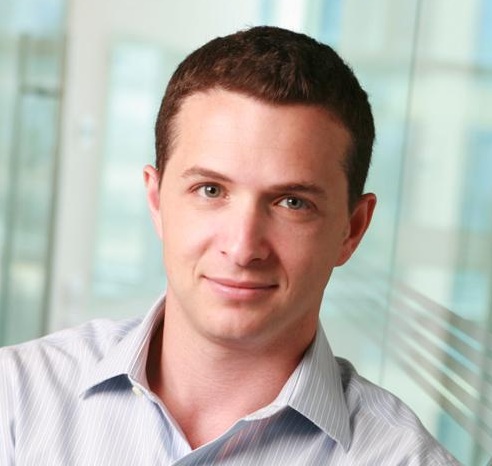 So who's responsible for collecting the invoices?
Part of what [factoring companies] do is handle your collections, so if the invoice hasn't gotten paid, they reach out to your clients and try to collect on it. We leave the communication with the debtor — our client's client — with the client. We don't interfere with that relationship.
In some cases you can argue that small businesses want someone on their side to talk with their client to make payments. In our case, and what we think our customers value, we leave the communication with their customers to them.
How does the online financing process work?
BlueVine's online platform integrates directly with a small businesses' existing accounting software to advance small businesses' outstanding invoices. We also support manual invoicing. Once an account has been established, BlueVine's portal will provide a list of all outstanding invoices. Business owners can submit an invoice for an advance with the click of a button.
What are the criteria for approving an account or invoice?
When somebody comes to our website, they complete a two-page registration process and they connect to our accounting software. We use that software to show them their invoices and we also see their invoices and their outstanding accounts. Sometimes we ask for additional information if that's not enough for us, but often we make our decisions based on that.
At the end of the day, our decision is based on many factors. On the creditworthiness side, we look at the business owner, the business itself and the debtors. This allows us to make our decision on a very flexible basis.
How does financing work, exactly? Can you run us through the process?
BlueVine advances 85% of the value of an outstanding invoice, and provides a rebate for the additional 15% back, minus a small fee, when our client's customer pays. BlueVine charges between 0.5% to 1% per week, depending on the monthly accounts receivable volume of the customer.
For example, fees for four weeks would range from 2% to 4% of the invoice amount. The calculator on our website shows our standard pricing, which is more applicable for low credit lines. Clients with higher credit lines typically incur between 0.5% to 0.7% charge per week. Therefore, for the $10,000 example, the fee would range from $200 to $400; $400 is the most expensive rate, typically for very low credit lines. I would say the average fee for a $10,000 invoice is $280.
BlueVine can review and approve applications for a credit line within 24 hours. Once approved, small business can receive a credit line between $5,000 and $50,000. Our average credit line is about $20,000. The small business owner can then log into BlueVine to receive advances on outstanding invoices up to their maximum credit line. BlueVine will soon offer credit lines up to $100,000. (BlueVine now offers credit lines of up to $250,000 as of March 2016.)
What are some of the advantages of using BlueVine for small business owners?
Using BlueVine frees up cash flow, making it possible to fill inventory, make payroll and pay other expenses that otherwise would have needed to be delayed. This allows business owners to focus on growing their business, rather than spending time trying to find working capital to finance their operations.
Taking the time to apply for small business loans can take weeks or months, with no guarantee of funds. In fact, up to 80% of small businesses don't currently qualify for many traditional loans, making BlueVine's invoice financing solution much more appealing — saving them time and money.
What types of businesses most commonly use your financing?
BlueVine serves businesses across a broad range of industries. Any business that works with other businesses and is paid on net 30/60/90-day terms can use BlueVine's service to free up cash flow.
Many of BlueVine's customers are in the following industries: IT service and technology, business and professional services, wholesale trade and distribution, manufacturing, staffing services and field services.
Are there any businesses that should avoid BlueVine?
We don't work with business-to-consumer businesses. I can't work with a company whose sales come from a consumer — so I can't work with a restaurant or grocery store. We can only buy invoices where the other side of the invoice is a company.
What are some of the potential risks to using BlueVine for a small business owner?
We work on a recourse basis, meaning that our client is required to repurchase the invoice if for some reason their customer doesn't pay the invoice. So, when a client comes to us, they should think about requesting funding on invoices where debtors are credible, and there's a very good chance they will pay.
If you have a client that you know is not going to pay on the invoice, then there's no reason to fund that invoice, because that invoice will be submitted back to you for repurchase, and we want to try to avoid that. We don't want to get into a situation where we fund an invoice and then when the time comes, we already know it won't be paid and it's submitted back to you. So the risk is, submitting bad invoices — companies should try to avoid that. We try to make sure it doesn't happen.
What happens if the invoice isn't repaid?
If that does happen, we don't want to contact your client and get into that relationship, so we return the invoice for repayment. You can repay it by requesting to self-pay in our dashboard; it will debit your account. Or we'll turn it into a payback on weekly installments, because if it's a big invoice you may not have the money to pay it back all at once.
In that case, we basically debit your account on a weekly basis. But I can tell you that it's a small percentage of our invoices that go into an installment plan. We'd like to avoid it, because we are not a lender; we actually purchase invoices. So we try not to get to the point where we get paid by our client. Our order of operations is we want to get paid by the debtor. So if it happens, it happens, but it's not the way that we like to work on a normal basis.
What advice would you give to a small business owner looking for financing?
When evaluating financing options, it boils down to one factor: cost versus effort. With any form of financing, there will be a tradeoff in the effort required to securing funding and the repayment cost.
For instance, a bank loan requires high effort but yields a low cost, while myriad options at the other end of the spectrum bring fast results at a high cost later down the road. Knowing which financing path is best for you requires careful consideration of how much of the cost versus effort tradeoff your business is willing to make.
If you need money fast, you'll know to avoid effort-intensive options like bank loans. If you have ample time and a several years of favorable credit and profit history, traditional options may be a better fit for your needs. Evaluate each option carefully and determine which is best for your business. Remember, access to working capital is a strategic advantage that not only helps you cover the basics, such as making payroll and buying more inventory, but it also allows you to invest in your business so you can take it to the next level.
How does BlueVine differ from other alternative lenders?
The primary difference is that BlueVine is not a lender. We offer a credit line, which can be used to advance existing invoices. The small business' clients pay their invoices directly into the small business' BlueVine account, which is in their business name. Thus, small business can retain their client relationships, and more importantly, there aren't daily, weekly or monthly repayments to worry about.
So technically you're not a lender?
We're an invoice financing company, or you can say we provide asset-based financing, because we're purchasing an asset (the unpaid invoice, or receivable). Although we are actually licensed as a lender because of regulations, we are not a lender. The way we work is, I give my client money, but he's not paying me back. The one paying me back is his client, because I actually purchased the debt. A loan is when you give someone money and they pay you back, so that's not how we work.
Term loans are another option for small business where the loan is given to a business, and then paid back over one to five years. Cash flow financing is a third option used to pay upfront for large costs and is used by businesses lacking assets for collateral. The last option is merchant cash advance (MCA) — this is one of the quickest options to get money, but it carries the highest cost. Instead of putting up collateral or fixing a certain asset for payment, MCAs are agreements to pay back advances through daily credit card sales until the amount borrowed (plus fees) has been fully repaid.
BlueVine differs from each of these options in that it provides credit lines against existing invoices for small businesses looking to free up cash flow. We help businesses with long payment cycles or lumpy cash flow without requiring periodic repayments or going into debt.
How are current business owners learning about BlueVine?
Most of our customers find us online, via word of mouth or through referral partners. We get many referrals from existing customers and also get a lot of traction from small businesses searching for financing options on the Web.
What would you tell business owners who are just getting started?
It's important to find the right financing partner that understands your business, gives you the capital you need and allows you to place your full attention where it should be — on growing your business.
---
Image via iStock. Photo courtesy of BlueVine.