5 Best Military Banks and Credit Unions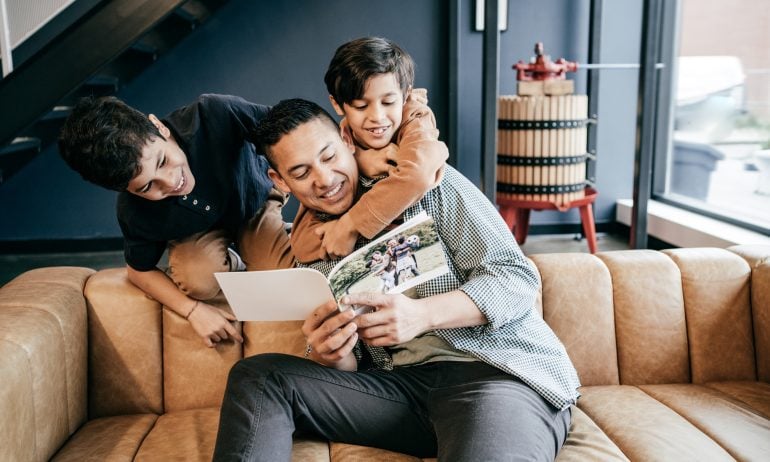 Many or all of the products featured here are from our partners who compensate us. This may influence which products we write about and where and how the product appears on a page. However, this does not influence our evaluations. Our opinions are our own. Here is a list of our partners and here's how we make money.
Serving people who serve their country is what military banks and credit unions do best. Our favorite military-focused financial institutions offer a combination of account options, competitive rates and low fees — as well as flexibility for families who face frequent moves or deployments.
One-day-early direct deposit.

Classic Checking offers ATM fee reimbursements.

Current or former members of the military and their families are eligible for accounts.

Basic checking account earns interest and doesn't charge monthly fees.

Excellent interest on certain certificates.

Current and former members of the military and employees of the Department of Defense, as well as their families, are eligible.

Access to more than 85,000 free ATMs.

Pays interest on checking.

Anyone is eligible to apply for membership.

Solid share certificates.

Participates in shared branching.

Serves Texas, Colorado and Utah.

Everyday Checking offers ATM fee rebates.

Participates in shared branching.

Serves current and former members of the military and employees of the Department of Defense, select employee groups (mostly in New Hampshire) and members of the American Consumer Council.
» Other options: Though we didn't consider them for this round-up, many national, regional and online banks have low fees and rates that are competitive with these institutions. Check out our other top bank and credit union picks here.
Best known for its insurance products, USAA Bank offers its more than 13 million members a range of bank accounts, highly rated mobile apps and more.
Eligibility: To open a bank account at USAA, you or a family member must have served in the military. In addition to banking benefits, such as one-day-early direct deposit, active-duty service members may get reduced rates on credit cards and other loan debt.
Customer service: USAA Bank is among the top five banks based on reputation, according to a 2020 American Banker survey of bank customers. Accountholders have various ways to ask for help, including highly rated mobile apps and Twitter.
Accounts and other products: Its checking accounts have no monthly fees or minimum balance requirements. You also can use Apple Pay, Google Pay and Samsung Pay, deposit checks from your mobile device and access USAA's online money-management tool. The company offers a range of products, including auto loans and savings accounts, though savings rates are fairly low. Read more about the bank's offerings in NerdWallet's USAA review.
ATMs: Members get free access to USAA Bank-owned ATMs, as well as 10 free withdrawals each month at the bank's wider network of 60,000 USAA-preferred ATMs in the U.S. In addition, USAA reimburses you up to $15 per month in fees for out-of-network domestic ATMs.
Navy Federal Credit Union
With more than 9 million members, Navy Federal is the largest federally insured credit union. But unlike the largest banks, it offers competitive rates on certificates.
Eligibility: An applicant must be a member of the military, a veteran or an employee of the Defense Department, or have a relative who is.
Accounts and other products: Credit unions, even big ones, typically offer better rates than banks. Navy Federal's rates include 3.00% returns on 12-month Special EasyStart Certificates and annual percentage yields of 0.05% on most of its checking accounts. It also offers low auto loan rates.
ATMs and branches: Navy Federal has a strong presence on and near military installations in the U.S. and abroad, convenient for members who move frequently. The credit union also belongs to the Co-op network, giving members fee-free access to more than 28,000 ATMs throughout the U.S. and Canada.
When you use your debit card overseas at Visa/PLUS ATM locations, Navy Federal typically charges up to 1% per transaction and $1 for ATM withdrawals and inquiries.
Pentagon Federal Credit Union
PenFed is the country's third largest federally insured credit union, and you'd be hard-pressed to find a bigger U.S. network of ATMs. PenFed also has generous membership qualifications.
Eligibility: Anyone is eligible to apply. Membership requires that you open and maintain a savings account with at least $5.
Accounts: PenFed's checking and savings accounts each earn interest. The rate on its online savings account is 0.45% APY. Compare that with the average savings rate: 0.06% APY. And PenFed's checking account has an APY of 0.15% for balances below $20,000, and 0.35% for balances up to $50,000.
ATMs and branches: PenFed offers free access to over 85,000 ATMs through the Allpoint and Co-op networks. But to visit a branch, you need to be in the Washington, D.C., area or near select military bases in the U.S. and abroad.
Security Service Federal Credit Union
Although membership is mostly limited to three states, Security Service offers its members high certificate rates and nationwide ATM access.
Eligibility: You're eligible to apply for Security Service if you're an employee of the Defense Department or select military branches at certain bases within their service area, or have a family member who is already part of the credit union. Civilians in Texas, Colorado and Utah can also qualify.
Accounts: The Security Service Power Checking account has no minimum balance or monthly fee, though it also doesn't earn any interest. Its basic savings minimum to open is $5, but you need a minimum balance of $100 across all Security Service accounts, or a loan, checking or other account at the credit union, to avoid a $3 monthly fee.
The savings account earns 0.05% APY.
Security Service shines brighter with its share certificates; its standard one-year certificates earn at least 0.30% APY, depending on the deposit balance and the location. The minimum deposit is $500.
ATMs and branches: Security Select belongs to the Co-op network of shared branches and ATMs. This means members can visit one of 5,000 branches of other financial institutions and over 30,000 fee-free ATMs nationwide.
This credit union's savings rates are competitive on balances up to $500. Non-military membership is limited to areas in two states.
Eligibility: Service Credit Union membership is open to active-duty military and veterans, current and former Defense Department employees and members of select employer groups (mostly in New Hampshire). Family members of those eligible can also qualify for membership. You can also become eligible for membership by joining the American Consumer Council, which can be done free of charge by using a promo code from Service Credit Union.
Accounts: Service's Everyday checking account doesn't charge a monthly fee. If you sign up for direct deposit, you can receive fee rebates for out-of-network ATM charges, as well as rate discounts on auto loans. Its savings account earns a 5.00% APY on the first $500, and 0.25% on amounts above that figure. The credit union's one-year certificate earns a 0.50% APY, and has a $500 minimum.
ATMs and branches: Service Credit Union participates in the Co-op shared branch network, as well as the Co-op shared ATM network.
If you're affiliated with the military, it may be in your best interest to consider one of these financial institutions as your next place to bank.
Best military banks and credit unions
| | | |
| --- | --- | --- |
| | | |
| Navy Federal Credit Union | | |
| Pentagon Federal Credit Union | | |
| Security Service Federal Credit Union | | |
| | 5.00% APY on first $500, and 0.25% on funds above that amount. | |