Emergency Fund Calculator: How Much Will Protect You?
Financial experts suggest saving three to six months' worth of expenses.
Many or all of the products featured here are from our partners who compensate us. This may influence which products we write about and where and how the product appears on a page. However, this does not influence our evaluations. Our opinions are our own. Here is a list of our partners and here's how we make money.
An emergency fund cushions against surprise financial setbacks. Our emergency fund calculator can help you pinpoint your end savings goal.
How much to save in your emergency fund
Sudden car repairs, medical emergencies or job loss can all lead to unexpected debt if you're not prepared. How much should you save to safeguard your finances? It's difficult to predict how much these or other emergencies could cost — but personal finance experts say three to six months' worth of expenses is a good goal. If that seems too steep, saving even $500 will help you avoid going into debt to finance a small car repair or medical bill.
Where to stash your emergency fund
A savings account is the best place to keep your emergency fund — it provides easy access to cash if you need it. And a high-yield savings account will help you grow your balance by paying a higher-than-average interest rate.
check out the top rates on some of nerdwallet's favorite savings accounts
Discover Bank Online Savings

APY
0.40%Advertised Online Savings Account APY is accurate as of 02/12/2021
Nationwide My Savings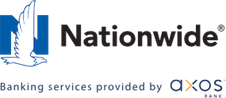 APY
0.20%Earn up to 0.30% APY with My Savings when you open a My Checking account and set up a $1,000 direct deposit. You can still earn 0.20% APY with a My Savings account if you are not ready for a My Checking account.