How to Make a Savings Plan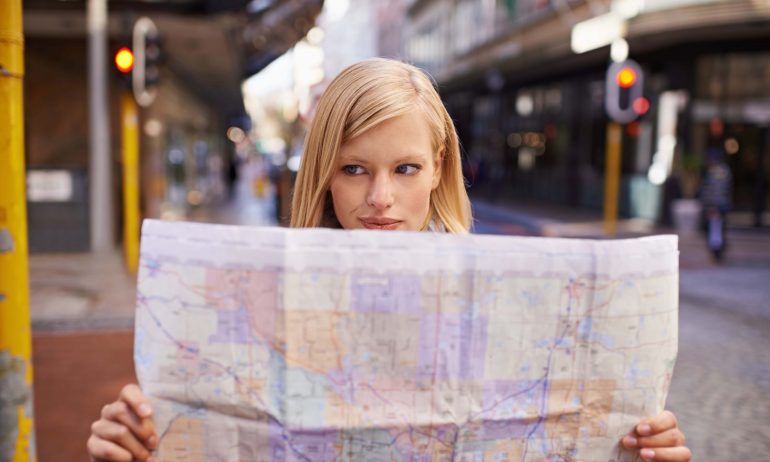 Many or all of the products featured here are from our partners who compensate us. This influences which products we write about and where and how the product appears on a page. However, this does not influence our evaluations. Our opinions are our own. Here is a list of our partners and here's how we make money.
Track income, expenses and any money left over to determine how much you could put in a savings plan.

Set up automatic transfers to a high-yield savings account to grow your funds with little effort.

Avoid unplanned splurges by keeping your savings goals top of mind.
A good savings plan is a road map to a better financial life. If you create one and follow it, you'll know you're looking out for your future self.
A savings plan doesn't have to be difficult, but it does require commitment. Take these steps to build a solid course.
SoFi Checking and Savings

APY
4.60%SoFi members with Direct Deposit or $5,000 or more in Qualifying Deposits during the 30-Day Evaluation Period can earn 4.60% annual percentage yield (APY) on savings balances (including Vaults) and 0.50% APY on checking balances. There is no minimum Direct Deposit amount required to qualify for the stated interest rate. Members without either Direct Deposit or Qualifying Deposits, during the 30-Day Evaluation Period will earn 1.20% APY on savings balances (including Vaults) and 0.50% APY on checking balances. Interest rates are variable and subject to change at any time. These rates are current as of 10/24/2023. There is no minimum balance requirement. Additional information can be found at http://www.sofi.com/legal/banking-rate-sheet.
Get an idea of your current financial picture. You can do this by looking up a few months of bank statements — your financial institution probably has them online — and combing through your expenses. That will help you figure out how much you can save. For example, if you generally spend most or all of your paycheck before the next payday, it probably doesn't make sense to plan to put away a large amount — such as $1,000 — each month.
Instead, look for ways to deposit a smaller amount, say $50 a month, in your savings account. When you follow the plan, you give yourself a series of wins to build on.
If your budget is tight and you can't see many spots to save, you might be able to find ways to increase your income. This may include getting a side hustle, selling unused items or looking for a higher-paying job. It's not always easy to find fast cash, but these strategies might help you gain some wiggle room in your budget.
Your bank's mobile app and website are your friends when it comes to savings, since you can use them to automate transactions.
You can set up automatic transfers so that on each payday, for example, a specific amount of money is moved from your checking to savings. Over time, you'll be able to watch your savings balance grow with little extra effort.
Maximize every dollar safely
Make sure the money you're saving is working for you. The average savings account pays only 0.46% annual percentage yield, according to the Federal Deposit Insurance Corp.[1] Even if you have a robust savings balance — say $10,000 — a small APY doesn't boost it by much. For example, at 0.05% APY, that amount would earn less than 10 bucks after 12 months.
High-yield savings accounts, often offered by online banks, pay more. Because online banks don't have to pay for physical branches, they tend to pass on the savings to customers by offering higher rates. If you put that same $10,000 into a high-yield savings account that earns 4%, you'd have more than $400 extra after a year.
The extra money will continue to earn interest as time goes on, along with your initial deposit. This compounding interest will boost your balance faster than if the cash were in a lower-rate savings account. (See NerdWallet's compound interest calculator to add up how much you can save).
Compare online savings accounts
Choose an online savings account with strong rates and low fees.
After you've put away a chunk of change, you may be tempted to dip into it from time to time for an unplanned splurge. But if the splurge keeps you from your goal, it's better to resist that temptation.
One way to avoid a lapse is to keep the goal top of mind. Are you saving for a vacation? Put a picture of the locale near your computer or in your wallet to help you stay on track. Building an emergency fund? Put weekly messages in your calendar to remind you that the fund is there for unexpected major expenses.
You could also share your goals with close friends and family, so they can celebrate with you. You don't have to share specifics. Saying something as simple as, "I made a plan to put away money this month, and I did it!" can help you stay accountable and give a boost.
Once your savings plan is in place, look for ways to save more. If you receive a pay raise at work, consider sending the extra funds straight to savings. And if you've managed to reach your emergency fund goal of stashing away enough money to cover three to six months of expenses, you can move on to other goals. For example, read NerdWallet's guide on how to get started in investing to start funding retirement.
A savings plan is a good step toward financial well-being. Put that plan into action and you will be well on your way to building a larger bank balance.
APY
4.60%
With $0 min. balance for APY
Bonus
$300
Earn up to $300 with direct deposit. Terms apply.
Get more smart money moves – straight to your inbox
Sign up and we'll send you Nerdy articles about the money topics that matter most to you along with other ways to help you get more from your money.