Emergency Fund: What It Is and Why It Matters
Best kept in a savings account, an emergency fund is useful for unexpected expenses.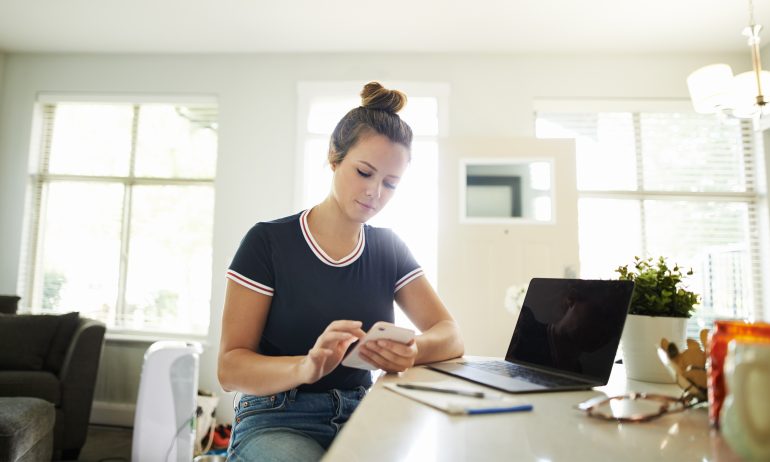 Many or all of the products featured here are from our partners who compensate us. This may influence which products we write about and where and how the product appears on a page. However, this does not influence our evaluations. Our opinions are our own. Here is a list of our partners and here's how we make money.
An emergency fund is a bank account with money set aside to pay for large, unexpected expenses, such as:
Emergency funds create a financial buffer that can keep you afloat in a time of need without having to rely on credit cards or high-interest loans. It can be especially important to have an emergency fund if you have debt, because it can help you avoid borrowing more.
"One of the first steps in climbing out of debt is to give yourself a way not to go further into debt," says NerdWallet columnist Liz Weston.
The short answer: If starting small, try to set aside at least $500, but work your way up to half a year's worth of expenses.
The long answer: The right amount for you depends on your financial circumstances, but a good rule of thumb is to have enough to cover three to six months' worth of living expenses. (You might need more if you freelance or work seasonally, for example, or if your job would be hard to replace.) If you do lose your job, you could use the money to pay for necessities while you find a new one, or the funds could supplement your unemployment benefits. Start small, Weston says, but start.
Having even $500 saved can get you out of many financial scrapes. Put something away now, and build your fund over time.
» Looking for top savings options? overall.
A savings account with a high interest rate and easy access. Because an emergency can strike at any time, having quick access is crucial. So it shouldn't be tied up in a long-term investment fund. But the account should be separate from the bank account you use daily, so you're not tempted to dip into your reserves.
A high-yield savings account is a good place for your money. It is federally insured up to $250,000, so it's safe. The money earns interest, and you can access your cash quickly when needed, whether through withdrawal or a funds transfer.
» Here's what to do if you're worried that you have
When saving, draw a line between emergencies and everything else. In fact, once you've hit a reasonable threshold of emergency savings, Weston says, it's a good idea to begin another savings account for irregular but inevitable items, such as car maintenance, vacations and clothing. If you need help staying organized, many banks allow customers to create and label sub-accounts for different financial goals.
Everyone needs to save for the unexpected. Having something in reserve can mean the difference between weathering a short-term financial storm or going deep into debt.
Use this calculator to get started. It takes only a few minutes: