NerdWallet's Brand Promise: Our Passion Is Your Life Well Spent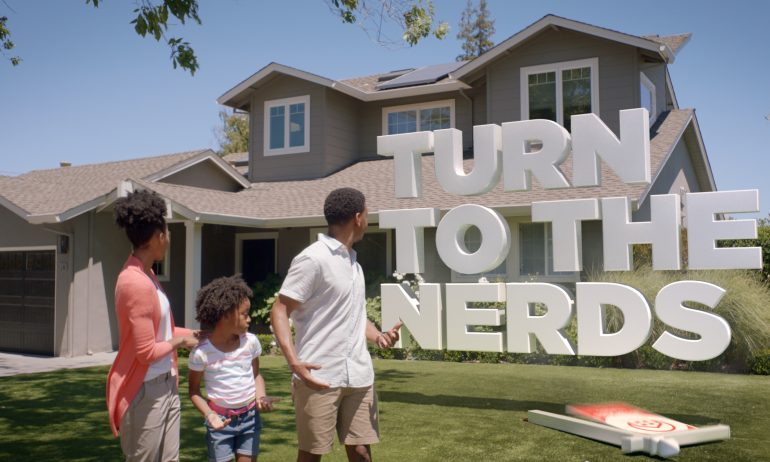 Many or all of the products featured here are from our partners who compensate us. This influences which products we write about and where and how the product appears on a page. However, this does not influence our evaluations. Our opinions are our own. Here is a list of our partners and here's how we make money.
This post was written by Alison McGlone, NerdWallet's Head of Brand
Building a brand used to be as simple as making great, quality products you couldn't get anywhere else. The Butchers, Bakers, Millers and Smiths were prominent in every local town. The people behind the surnames, along with with the unique skills their names suggested, earned the townspeople's trust and business for generations.
But, over time, the distance between the Bakers and their customers widened as more baked goods were available to choose from. Planes, trains, the internet — they've all made it much more difficult to put a face to the brand people are inviting into their homes (pantries, garages, back pockets, etc.), which makes it that much more difficult for the brand to earn the customer's business.
As a website and app offering personal finance advice, NerdWallet takes the role we play in consumers' lives very seriously. We understand that taking personal finance advice from someone you can't "see" requires trust, so we must take the time to forge a deeper connection with consumers — to always deliver exceptional value, to be consistent in our actions and words, to go out of our way to look out for their best interests, to keep our promises.
At NerdWallet, we promise our passion is your life well spent. We know that dealing with your personal finances is often a means to an end: It's not about the mortgage, it's about the backyard for your new puppy; it's not about the better credit score, it's about the bigger car for family road trips. But we also know how daunting, confusing and complex it can be to get the mortgage and increase the credit score. We want every dollar of yours to achieve its highest potential — maximizing your security, delivering your greatest value, underwriting your adventures — while you spend the least amount of energy possible puzzling over your finances. That's the vision that drives us to build our products, conduct our analyses and reviews, and research and write our content.
The good news is, we love this money stuff — so you don't have to. We promise to nerd out on all the fine print and details and boil them down to the need-to-knows, so you can take the guesswork out of your decisions. We promise to stay up to date on the latest credit cards, travel tips, robo-advisors and interest rates, so that you are always two steps ahead, making sure your money is working hard for you. We promise that whether you open our app or visit our website, you will be met with unbiased, transparent information and advice, tailored to your unique information and preferences. We promise that you will have what you need to make your next financial decision with confidence.
If we do our job right, you will be spending far less time worrying about your money, and far more time (with more money in your pocket) enjoying your life.
Take a look at our newest brand campaign — an expression of our promise, where we invite consumers with financial dilemmas to "Turn to the Nerds." The spots are now airing on national television and social media channels. Enjoy!