San Francisco Design Week: 'Designing for Trust' at NerdWallet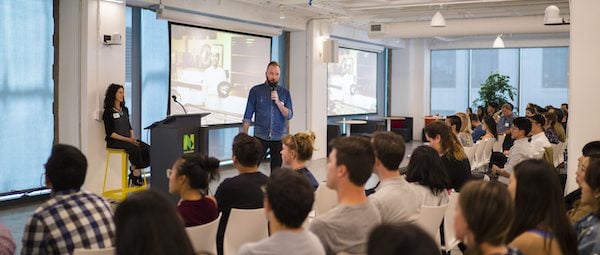 Many or all of the products featured here are from our partners who compensate us. This influences which products we write about and where and how the product appears on a page. However, this does not influence our evaluations. Our opinions are our own. Here is a list of our partners and here's how we make money.
This post was written by Kimra McPherson, senior user experience researcher at NerdWallet.
What does sushi teach us about designing trustworthy products? That's the question two NerdWallet design leaders answered in June's "Designing for Trust" talk, a sold-out event hosted at NerdWallet's HQ as a part of San Francisco Design Week.
At NerdWallet, more than 30 product designers, visual designers, copywriters, and user experience researchers are immersed in the process of defining NerdWallet's consumer experience. With a mission to provide clarity for all of life's financial decisions, it's critical that we create a consistent user experience that instills trust at every consumer touchpoint. Finances can be confusing and complicated, so as designers, we have to consider trust in every aspect of our product, from the content that helps you confidently choose the best credit card, to the personalized recommendations on how you could increase your credit score, to helping you through the process of refinancing your home.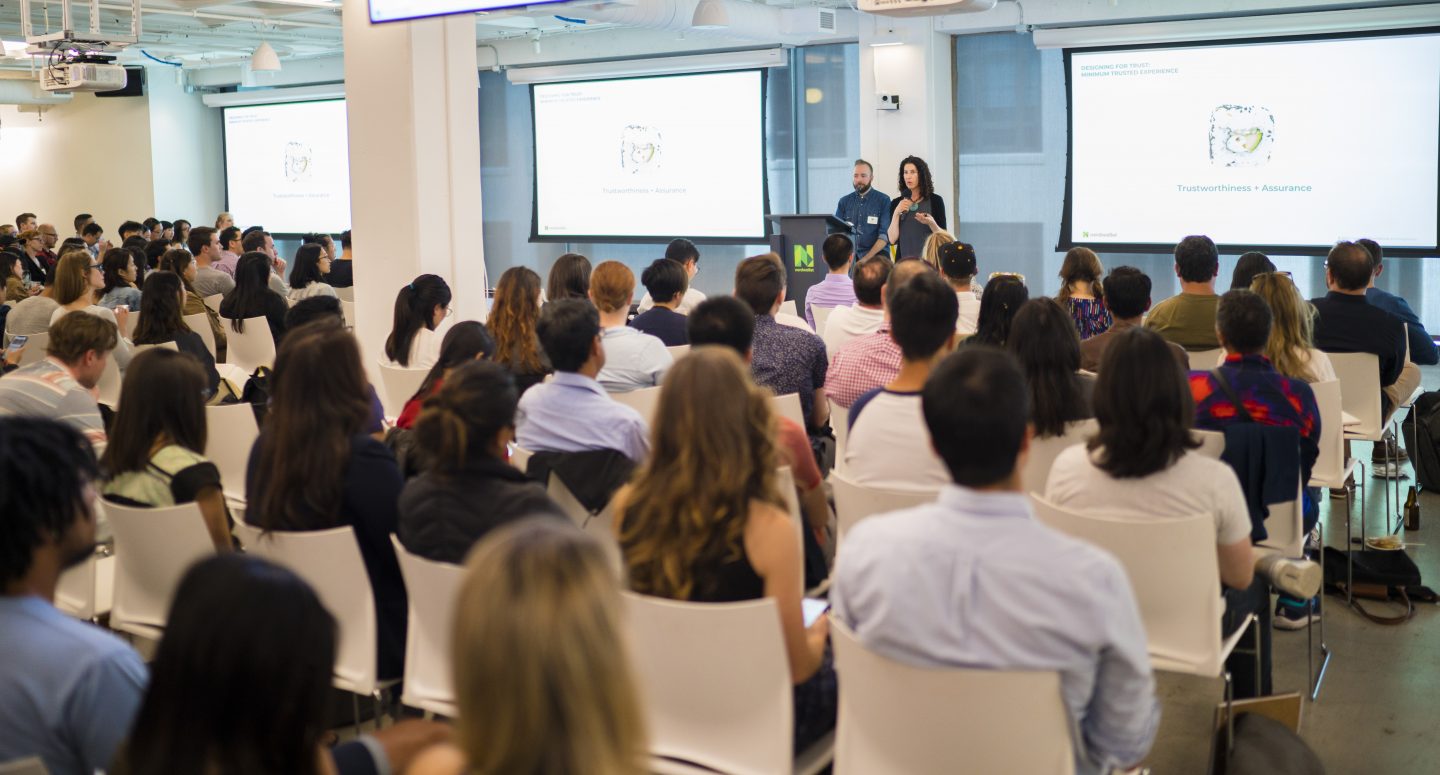 The talk by Carol Rossi, director of user experience research, and Nathaniel Bolton, product design manager, took the audience through principles and best practices for creating a "minimum trusted experience." Just as the California roll was once a gateway for a generation of Americans to discover the joys of raw fish, a minimum trusted experience is a simple, delightful version of your ultimate vision. Nathaniel used sushi to illustrate the essential components of trust: trustworthiness, the outward signs that tell someone it's safe to engage with a product or service ("It looks like a restaurant should"), and assurance, the actual experience and performance ("The fish didn't make me sick").
Of course, delivering a trusted experience isn't as simple as slapping a padlock icon on your checkout page. Carol broke down the components of a minimum trusted experience:
Authenticity. Be clear about who you are and stay true to that throughout your products.
Value. Users often have to give something up to benefit from a product or service. Providing a clearly valuable solution to real consumer needs can make the risk worth it.

Consistency. A company should always feel like the same company — from its app to its corporate job postings. Consistent design systems project stability.

Currency. A site that's "so 2015" doesn't inspire users to trust it with sensitive personal information. Using current technology shows that the experience is well-maintained and evolving.

Communication. Overcommunicate about how you're collecting and using user data. Make notifications relevant, not creepy. And be open and responsive to user feedback in any form.

Performance. Your product or service has to work — period.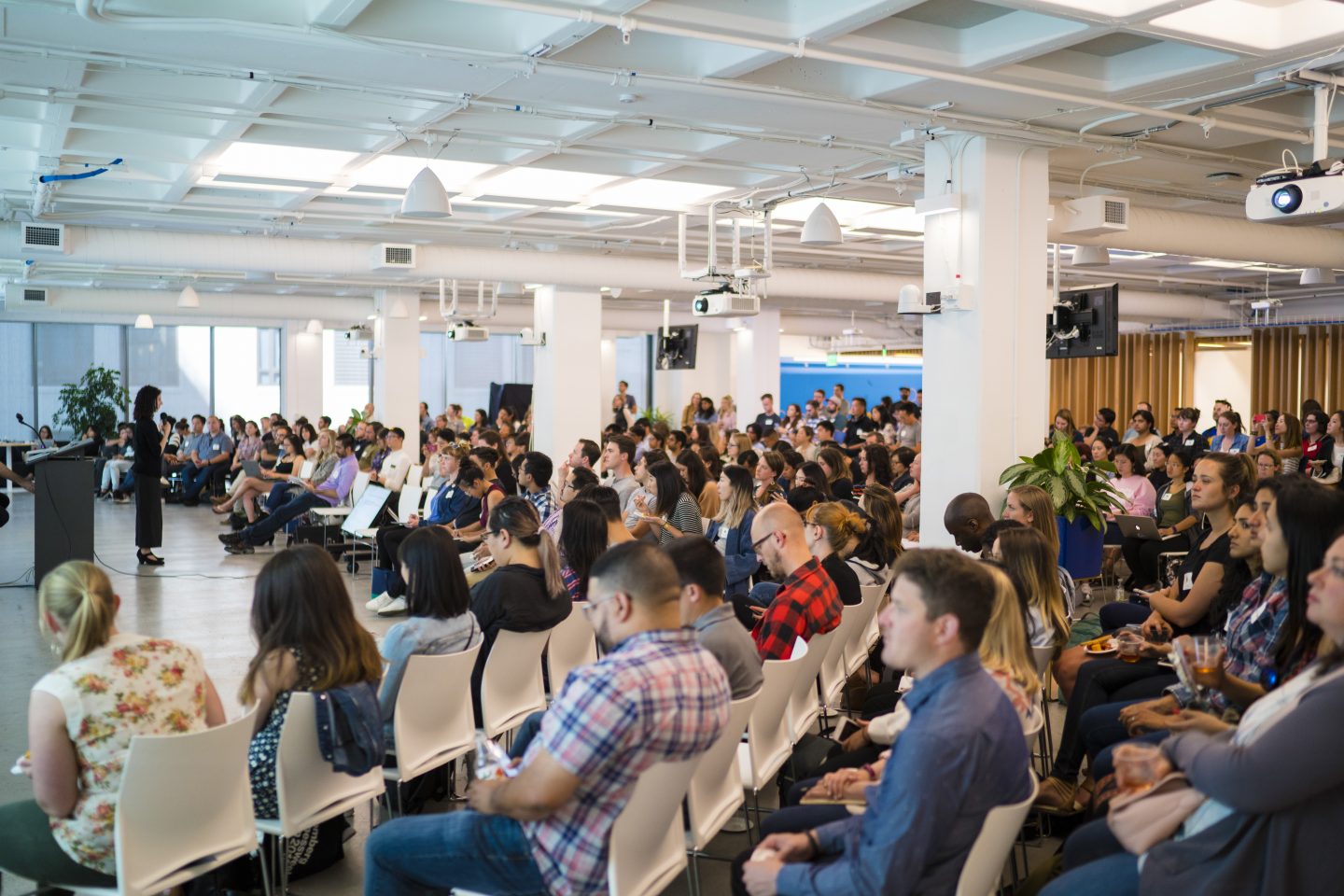 The talk wrapped up with a discussion of how to measure trust, with Carol and Nathaniel providing guidelines for observing user behavior and tracking user perception of your company's authenticity, performance, credibility and competence over time.
The talk was one of more than 225 events at San Francisco Design Week, an annual gathering of design professionals hosted at sites throughout the San Francisco Bay Area. Interested in learning more about the talk or our design team? Reach out to us at [email protected]. We'd love to nerd out on design with you!
Top photo of Carol Rossi, NerdWallet director of user experience research, and Nathaniel Bolton, NerdWallet product design manager. Photos by Kevin Malmgren.