5 Credit Card Scams to Watch Out for This Holiday Season
Becoming a victim of a scam can turn anyone into a Scrooge. Learn how scammers operate to preserve your time, money and holiday spirit in the last months of the year.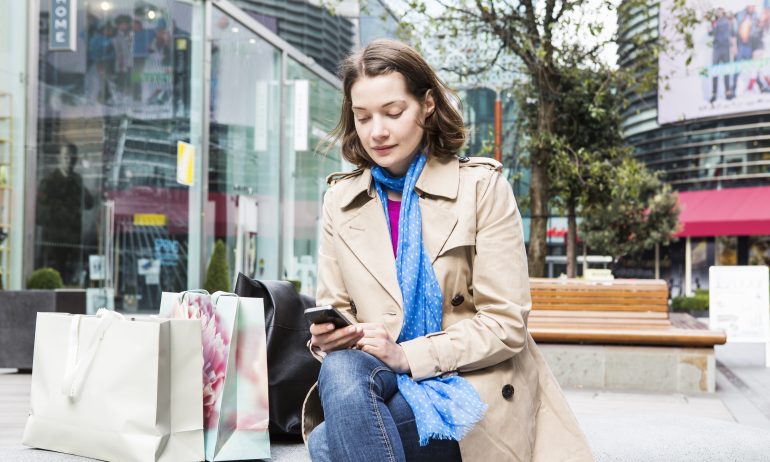 Many or all of the products featured here are from our partners who compensate us. This influences which products we write about and where and how the product appears on a page. However, this does not influence our evaluations. Our opinions are our own. Here is a list of our partners and here's how we make money.
In the list of things you want to be doing around the holidays, fending off scam artists has to be at the bottom. And yet, the holidays can be a prime time for scammers hoping to take advantage of the busy season. One fraudulent transaction is easily overlooked in a bank statement full of gift purchases, and there may not be time to dispute suspicious charges when you're hosting out-of-town guests.
Research-based advisory firm Javelin Strategy & Research defines an identity fraud scam as a tactic that a criminal uses to steal someone's personal information for the purpose of illegal financial gain. Consumers lost $43 billion in 2022 to these scams, according to Javelin's 2023 Identity Fraud Study.
If there's good news, it's that there were fewer reported victims of identity fraud in 2022 as compared with 2021, with a 17% decrease in the amount of money lost to scams. The bad news is that scammers have become more sophisticated in their methods and have a new tool in their arsenal: artificial intelligence. AI programs can be used to generate scam emails, text messages or audio recordings that mimic the speech of loved ones.
An awareness of scammers' latest tools and tactics is a potent defense against identity fraud. Here are five credit card scams to watch out for this holiday season.
Amazon will be the go-to holiday shopping destination for many people. But as our inboxes fill with order confirmation emails and delivery updates, be cautious about messages that claim to be from Amazon. Scammers may contact you by email, text or phone in an attempt to steal your credit card information. They may say that you need to update your payment method to prevent your Prime membership from expiring, or that your Amazon account will be deleted unless you verify your account by providing payment details.
How to fight it: If you're unsure if an email or text message is legitimate, don't click on any links in it. Instead, log in to your Amazon account and go to the Message Center, which contains a record of all communications from Amazon. If you're contacted by phone, don't provide your credit card information. Amazon won't ask for payment information by phone. And never input your Amazon payment info on any website except Amazon.com.
The holiday season may heighten feelings of loneliness, which can make romance scams particularly effective. After creating a fake profile on a dating website or social media platform, scammers will strike up a relationship with their victims before making a plea for money. Common reasons for needing money include medical or legal bills or funding for an investment opportunity. The 2023 Consumer Impact Report from the Identity Theft Resource Center, a nonprofit that helps victims of identity crimes, noted that romance scams consistently report six-figure losses, highlighting the seriousness of this scam.
How to fight it: If someone you've met on a dating website or social media platform asks you for money, research their name and do a Google reverse image search of their profile picture to try to figure out if they're masquerading behind another's identity. Investigate any detail that sounds suspicious; you don't have to automatically accept what someone says as truth.
Don't give payment details or personal information that could be used to open credit cards to someone you haven't physically met.
Gift cards make great stocking stuffers or last-minute gifts, but they're also a favorite target of scammers. The scammer will contact victims by phone, email or text and ask them to purchase gift cards, usually as a form of payment for an outstanding bill or as prepayment for a service they're offering to render.
For example, a person posing as a computer technician says he can remove a virus from your laptop in exchange for a $100 Amazon gift card. Once the gift card has been bought, the scammer asks for the gift card's number and PIN. That way, the scammer doesn't need to expend any effort getting their hands on the actual card.
How to fight it: No legitimate business or government agency accepts gift cards as payment. Whenever you buy gift cards, keep the receipts and take pictures of the card numbers and PINs in case you need to file a report with the gift card company or the Federal Trade Commission.
Donations tend to spike between Thanksgiving and Christmas, and some scammers capitalize on the increased spirit of generosity during this time. Pretending to solicit donations on behalf of a charity, scammers will ask for donations by phone, email, text or a crowdsourcing platform. They may prompt you to enter payment information on a bogus website or give it over the phone.
How to fight it: When you're asked to make a donation, get the charity's name and the cause it supports. If you aren't sure whether you're corresponding with a legitimate charity, take a beat to do more research. Look up the charity's name on a website that vets nonprofits, like Charity Watch or Charity Navigator.
When making donations, pay with a credit card if possible: The major card issuers have zero-liability policies that offer you financial protection from fraud. Payments made in cash, cryptocurrency or by wire transfer are harder to recoup; if you're asked to donate in those ways, it could be a sign that you're dealing with a scammer.
Coming into a windfall of cash during the holidays sounds too good to be true, and it probably is. In this scam, the criminal claims you've won a physical or monetary prize, which is yours as long as you remit payment or hand over your payment information to cover a processing fee.
How to fight it: Ask for the name of the company claiming you've won the sweepstakes, and contact them to confirm whether you're a winner or not. Take care, though, to look up the company's information yourself rather than using a phone number provided to you by the person saying you've won.
A real sweepstakes doesn't require payment; a real prize is, by definition, free and won by chance. You don't need to send payment or disclose personal information to win a true lottery.
How to minimize damage and recover from a scam
Even the most vigilant among us can fall victim to a scam. However, there are steps you can take to minimize the damage and work toward recovery.
Prevention: Freeze your credit file with the three major credit bureaus: TransUnion, Experian and Equifax. Scammers can't open a new credit line in your name when a freeze is in place. You might also elect to receive alerts of suspicious account activity on your credit card, or even when any transaction is made.
Mitigation: If you think your credit card has been compromised, place a lock on the card so it can't be used until you unlock it. Then, call your card issuer — ask for the fraud department, if one exists — and communicate your concerns.
Find the right credit card for you.
Whether you want to pay less interest or earn more rewards, the right card's out there. Just answer a few questions and we'll narrow the search for you.
Get Started
Get more smart money moves – straight to your inbox
Sign up and we'll send you Nerdy articles about the money topics that matter most to you along with other ways to help you get more from your money.