5 Ways to Position Your Pocketbook for an Uncertain 2023
NerdWallet's annual household debt study shows that consumers are anxious about the coming year. Here are a few things you can do to put yourself in a better position.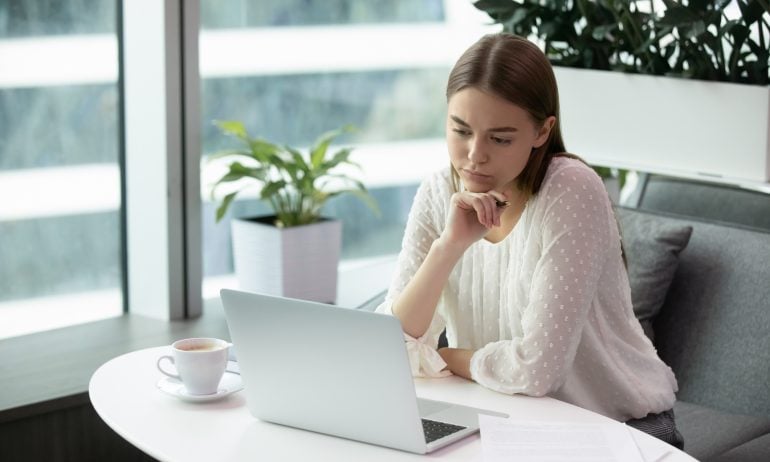 Many or all of the products featured here are from our partners who compensate us. This influences which products we write about and where and how the product appears on a page. However, this does not influence our evaluations. Our opinions are our own. Here is a list of our partners and here's how we make money.
Between inflation driving up the cost of living and interest rates rising in response, 2022 was an expensive year. Talk of a recession continues, so 2023 may come with its own money challenges. And consumers are worried: NerdWallet's annual household debt study found that nearly 7 in 10 Americans (69%) have financial concerns about the next 12 months.
The new year may be financially fraught, but there are still things you can do to put yourself in a better position — even without a lot of extra cash. Here are five moves to consider as we head into a financially uncertain 2023.
1. Double (or more) your minimum payment
According to NerdWallet's study, households with revolving credit card debt are carrying an average balance of $7,486. To remain in good standing with their credit card company, cardholders have to pay only the minimum amount due each month. But paying the minimum on that amount of debt could end up costing tens of thousands of dollars in interest and take decades to pay off.
Let's say you carry the average amount of credit card debt and your minimum monthly payment is 2% of your balance or $25, whichever is higher. Assuming an interest rate of 18.43% — the average rate for accounts that are charged interest, according to the Federal Reserve Bank of St. Louis — it would take you more than 40 years to pay off this balance and would cost $21,780 in interest.
However, if you double your minimum payment — paying 4% of your balance or $50, whichever is higher — the interest paid goes down to $4,226 and the repayment period falls to less than nine years. That's still a lot of money and a long time, but it's a huge improvement over making just minimum payments. Go beyond doubling the minimum, and your savings increase further. 
Credit card debt is expensive, even more so now that interest rates have increased. In 2023, add what you can to your minimum monthly payment; every little bit helps save you time and money.
The use of "buy now, pay later" services is growing in popularity — including for necessities. According to the NerdWallet survey, nearly 1 in 5 Americans (18%) have used BNPL services in the past 12 months. And while these services can give you more time to pay for things interest-free, they can also lead to overextension — taking on too many loans in a short time — which could affect your ability to cover other financial obligations.
For nonessential purchases, if you can't pay now, consider holding off while you save the money. You may find that once the money is saved and some time has passed, you're less inclined to make the purchase at all. And if you still want to buy, you can do so free and clear — no payments to worry about.
A recession hasn't officially been declared, but some experts predict it will happen in 2023. This could mean loss of income, decreased credit limits or harder-to-access credit, and stock market volatility. With that in mind, it may be a good idea to hold off on taking on major financial obligations.
If you can, avoid adding debt and postpone large purchases — at least for now. If this frees up extra cash for you, beefing up your savings can help prepare you financially for whatever 2023 has in store.
Speaking of savings, in times of economic uncertainty, having cash on hand can bring much-needed peace of mind. If you aren't saving consistently, set up an automatic, recurring transfer of money to a savings account. While experts recommend an emergency fund of three to six months' worth of expenses, even a few hundred dollars can help you avoid going into debt if an emergency comes up.
The past few years have been financially challenging for many — 45% of Americans say their overall financial health is worse now compared with before the COVID-19 pandemic, according to the NerdWallet survey — and there's no shame if you need help covering necessities. Several programs may be able to assist you, including financial counseling, rental assistance and legal aid.
Not sure where to start? 211.org can connect you with local options if you are experiencing food insecurity, need financial assistance with housing or utilities, or can't access or pay for health care.
Find the right credit card for you.
Whether you want to pay less interest or earn more rewards, the right card's out there. Just answer a few questions and we'll narrow the search for you.
Get Started
Get more smart money moves – straight to your inbox
Sign up and we'll send you Nerdy articles about the money topics that matter most to you along with other ways to help you get more from your money.