5 Things to Know About the Petco Pay Credit Cards
These cards help you earn rewards for your pet's expenses, but you can redeem them only at Petco.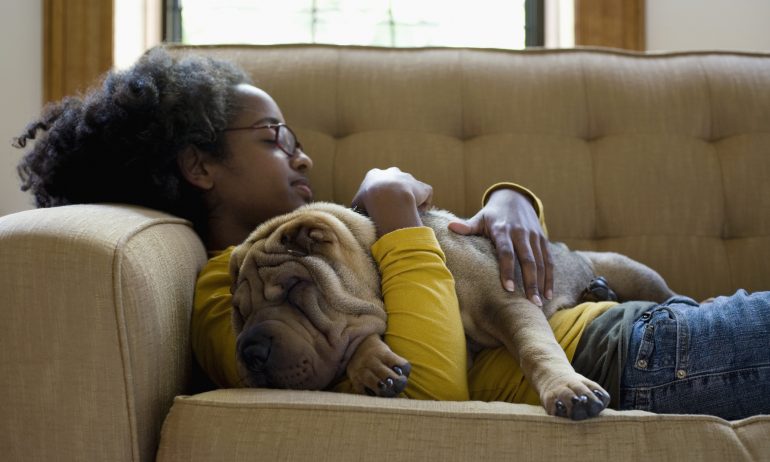 Many or all of the products featured here are from our partners who compensate us. This may influence which products we write about and where and how the product appears on a page. However, this does not influence our evaluations. Our opinions are our own. Here is a list of our partners and here's how we make money.
The Petco credit cards are designed to help pet parents earn rewards on their furry friends' expenses. Cardholders can even customize their cards with a favorite picture of their beloved pet pal (and get an annual birthday gift to boot).
But even dedicated pet owners who spend a lot on pet products at Petco might want to avoid these  and instead opt for a general-purpose card with more flexible rewards.
Here are five things to know about the Petco Pay credit cards.
Petco offers two credit cards, both issued by Comenity Bank. Neither has an annual fee, and both can earn rewards:
You must first be a member of Petco's free loyalty program, Pals Rewards, to apply for these cards. Once you're signed in to your account, you'll fill out a single application for both cards.
If you're just interested in the store-only, closed-loop credit card, you can mark that on your application. Otherwise, you'll first be considered for the Mastercard. If you're not approved, you might still qualify for the store-only credit card.
Cardholders of either card version earn 8% back on Petco purchases.
The Petco Mastercard version also earns:
The 8% back is not as generous as it sounds, though. That's because all Pals Rewards members will earn 5% on each Petco purchase, regardless of whether they hold the card. With the Petco credit card, you'll earn an additional 3% back on Petco purchases, for a total of 8%. Not bad, but probably not enough for this card to make sense for the average Petco shopper.
If you joined the Pal Rewards program and put your Petco purchases on a , you'd still get a total of 7% back on store purchases. That's slightly lower, but your credit card rewards will be much more flexible.
Even though rewards are advertised as percentages, you'll actually earn rewards in the form of Pals Rewards points, which you can use only at Petco.
For each Petco purchase, you'll receive 1.6 points. Shoppers with the Mastercard version will also earn 0.4 points on groceries and 0.2 points on everything else. (Yes, we're talking fractions of points here.)
That means a $100 purchase earns you 160 points to spend at Petco rather than the $8 you might expect from the 8% rewards-earning rate.
100 Petco points are equal to $5 in Petco rewards.
On top of confusing earnings rates, Petco rewards are fairly restrictive:
Certain purchases can qualify for a financing plan, but if you choose a plan, you won't earn any rewards on that purchase.
The terms available to you will depend on how much you spend on a given transaction. You can qualify for:
This option could be useful for pet parents who use Petco vets, but not all locations will qualify.
Most cardholders will receive deferred interest on financing plans. You'll get waived interest if you apply for financing in a state that bans deferred interest, according to an email from Petco.
Having the option to finance a purchase is a nice perk to have on a credit card, but this isn't unique to the Petco credit cards. If you shop around, you might be able to get a better deal elsewhere. For instance, you may want to use a credit card with a or a payment plan through some card issuers, like or Chase's option called .