6 Questions You Should Ask Your Credit Card Issuer
Don't just passively accept what issuers give you. Ask them to work with you to ensure the best results for your situation.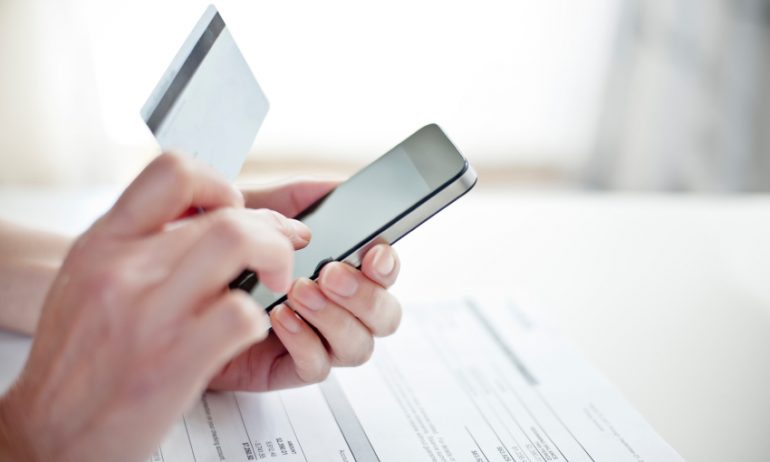 Many or all of the products featured here are from our partners who compensate us. This influences which products we write about and where and how the product appears on a page. However, this does not influence our evaluations. Our opinions are our own. Here is a list of our partners and here's how we make money.
Actively managing your credit card account can save you money, improve your credit scores and help you manage your overall financial life. If there's something your credit card issuer can do to make things easier, it never hurts to ask. You might be surprised at what they're willing to do to give you a little help.
Here are six questions to ask your card issuer. The worst thing that can happen is you get a "no."
1. Will you forgive a late payment?
Obviously, paying on time every month should be a priority — but sometimes life takes a sharp turn. Say you miss your payment due date for some reason. "If you have a good record with your credit card company, and you miss a payment due to illness or moving or something, ask them to let it slide and ask to have the fee removed," says Beverly Harzog, credit expert and author of "The Debt Escape Plan."
Some card issuers make forgiveness a policy. Others give their cardholders tools to make late payments less likely.
Discover, for example, doesn't charge a late fee on the first late payment or raise your interest rate, says spokesman Derek Cuculich. "We do not have a penalty APR, so the second missed payment would not result in a raised APR, but it would come with a fee."
Citi offers a card that doesn't charge late fees or a penalty annual percentage rate even after multiple late payments.
Capital One is trying to make sure customers don't pay late. "We automatically enrolled every customer in the payment-due alert," says Jennifer Jackson, managing vice president of Capital One's U.S. card division. "We're designing products and services to help our customers succeed. We're measuring the impact, and we know that it's impacting customer behavior."
Even if you do get a late fee set aside, be aware that the missed payment itself could still be reported to the credit bureaus, which would hurt your score. Usually, payments are reported to the bureaus once they're 30 days late. Whatever happens, consider it a learning experience and work to avoid repeating the mistake. Paying late is a terrible habit to get started.
2. Can I choose my payment due date?
One of the best ways to ensure you pay on time while managing your cash flow is to choose the date your payment is due each month. When you can pick your own due date, you can set it for a time when money isn't as tight. All major card issuers allow you to choose your own due date; some even let you do it online.
"When people can change their payment due date, they can set it to stay on track with their overall finances," Jackson says. "They can decide how they want to manage payments."
One thing to be aware of: You usually can't choose a due date of the 29th, 30th or 31st because not every month includes those dates.
3. Will you lower my interest rate?
If you've been a good customer and you're carrying a balance, consider asking your issuer to lower your interest rate. Harzog says there's another signal that it's time to ask for a lower rate: "If you start getting offers in the mail for premier cards, it means your score has probably gone up. You can call your issuer and tell them the offers you're getting, and leverage that to see if they can match it."
4. Will you raise my credit limit?
You can always ask for an increase in your credit limit — but be sure you know both the upside and downside. A higher credit line gives you access to more borrowing power, and it can improve your credit score by lowering your credit utilization ratio. The downside is that the issuer may pull your credit report, which could ding your credit score.
"You can decide whether you want to take that short-term hit to your credit," Harzog says. "If you're close to the next level up — from average to good, for example — a hit of even five or 10 points could hurt you, especially if you're planning to apply for a mortgage or other large loan."
Asking for a credit line increase can also produce unintended consequences. Harzog says she knows someone who asked for a credit line increase and it backfired. "When the issuer looked at his credit history and saw some black marks, they actually decreased his credit line. If you don't have a good record, you don't want to ask them to look at your credit account."
Many times, issuers have mechanisms in place to boost your credit limit when they think you're ready.
Jackson says Capital One has a "credit steps program" to increase customers' credit limits. Customers "have to do two steps to get a credit line increase," she says. "Use your card, pay on time for the first five statements, and on the sixth statement you will get a credit line increase. We continue to evaluate accounts over time for additional increases, looking at on-time payments and the ability to pay. We want to make sure our customers won't inadvertently get into trouble. And we don't extend lines where we don't think they will ever be able to pay it off."
5. Which credit score do you use?
To reduce your chance of having a credit card application rejected, check your credit report and credit score before you apply. These days, you can get your credit score for free from many credit card companies. Discover and Capital One will give you your score even if you're not a customer. Once you know which card you want, call the issuer to see which score it uses when considering applications.
Here's why it matters: Each credit bureau collects its own information and calculates scores based on that information, so scores can vary from one bureau to another.
"You can ask which bureau they pull from," Harzog says. However, she adds, "I've noticed in the past few years, some issuers have changed their policy and don't tell you. The best strategy is to be sure all your credit reports are good so you don't have to worry which bureau is being pulled."
Federal law entitles you to a free copy of your credit report from each of the three credit bureaus once a year. You can access those free reports at AnnualCreditReport.com.
6. When do you report account information to the credit bureaus?
"If you're trying to raise your score, paying off your credit card balance before the issuer reports it to the credit bureau will help by lowering your utilization ratio," Harzog says.
Call your issuer and ask when it reports account information. If you don't want to call, your best bet is to assume it reports that information on your statement closing date, which you can find on your statement. It could take a few days for the credit bureaus to update their data. If you're working hard to raise your credit score, another alternative is to pay your credit card more than once a month so your utilization ratio is lower throughout the month.
The common thread of these six questions is this: Getting the most out of your credit cards means managing your accounts so they put you in the most advantageous position. Don't just passively accept what your issuer gives you. Ask your issuer to work with you to produce the best financial results for your situation.
Find the right credit card for you.
Whether you want to pay less interest or earn more rewards, the right card's out there. Just answer a few questions and we'll narrow the search for you.
Get Started
Get more smart money moves – straight to your inbox
Sign up and we'll send you Nerdy articles about the money topics that matter most to you along with other ways to help you get more from your money.