How to Negotiate a Lower Credit Card Rate
Negotiating a lower credit card rate often starts with making a phone call to your issuer.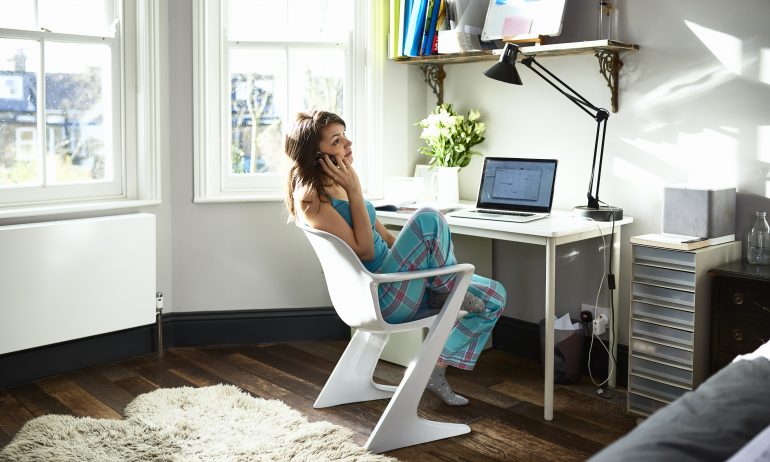 Many or all of the products featured here are from our partners who compensate us. This may influence which products we write about and where and how the product appears on a page. However, this does not influence our evaluations. Our opinions are our own. Here is a list of our partners and here's how we make money.
If you're carrying a balance on a credit card month to month, then you'll want to minimize the amount of interest you're paying by making sure your credit card interest rate is as low as possible. Sometimes, the easiest way to do that is just to call and negotiate a lower rate.
To increase your chances of success, consider following these five steps:
Figure out what you can afford to pay
The first step is to create a budget so you know how much you want to spend in each category each month, including your debt payments. The 50/30/20 budget is a good place to start: It recommends putting 50% of your after-tax income on needs, like housing, 30% on wants, like restaurants, and 20% on savings and debt payments. That will give you an idea of how much you can reasonably afford to put toward paying off your credit card each month.
Once you have that number, you can figure out how much your interest rate needs to drop to make your payment affordable. Use a credit card interest calculator to determine the interest rate that would allow you to make payments each month within your budget.
Contact your credit card company
Now, it's time to reach out to the company that issues your credit card. Whether you prefer phone, email or chat, this is your chance to make the case for a lower interest rate.
There's nothing wrong with being honest and telling the bank that you are struggling. You can explain that you want to make your payments, but that if the interest rate isn't lowered, you are likely to default. If you have a long relationship and good track record with the bank, it will be more likely to grant your request. It's costly for the bank for customers to default, too, so the customer service rep may be willing to work with you.
Negotiating a lower interest rate may take more than one phone call or you might need to ask for a supervisor to join the call. If you don't get a good response on your first try, try calling back on another day or give a different communication method a try, such as the chat function on the website or mobile app instead of email. And if you do succeed in getting a lower interest rate, thank the rep and make sure to confirm the change in writing.
Follow up and stay on track
After a few months of your new payment schedule, check back in with your budget. Make sure that the new monthly payment is working for you, or consider restarting the process and asking again for a lower rate. And in the meantime, be sure to stay on top of your other expenses in your budget to reduce the chances of building up credit card debt again.
Consider all of your options
While negotiating a lower interest rate on your current credit card is a good strategy, it's not the only one. And, it may not be successful.
Another option is to apply for a new card, especially a low interest or 0% Intro APR credit card, and to transfer your balance to that card. Of course, there is always the question of whether or not you will get approved for a new card. Also, if the rate on the card goes up after an introductory period, you will still be faced with the same issue: how to get a lower rate on your current card.
If you cannot make your payments and are in danger of defaulting, it may be time to take a more urgent step. Credit counseling agencies can offer free money advice, no matter your financial situation, and help point you in the right direction.
Get more smart money moves – straight to your inbox
Sign up and we'll send you Nerdy articles about the money topics that matter most to you along with other ways to help you get more from your money.