6 Tricks to Kick Credit Card Debt Quicker
Paying off credit card debt can be hard work, but it doesn't have to feel impossibly tedious.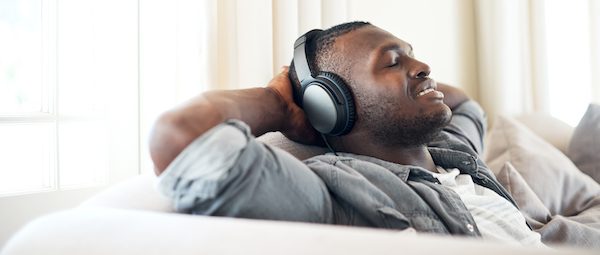 Many or all of the products featured here are from our partners who compensate us. This influences which products we write about and where and how the product appears on a page. However, this does not influence our evaluations. Our opinions are our own. Here is a list of our partners and here's how we make money.
For Kumiko Ehrmantraut, paying off credit card debt was a marathon, not a sprint.
It took roughly two years to pay off the final $7,500 she owed in credit card debt, estimates Ehrmantraut, founder of The Budget Mom, a personal finance blog. But she was able to do it in part because she got serious about a certain pastime: running.
"I'm a long-distance runner, and running is free," she says. "So instead of shopping on Saturdays — which I would usually do, I'd go to the mall specifically looking for clothes — I would go on a two-hour run." The money she saved by not shopping helped her pay off debt faster.
For folks paying off debt, Ehrmantraut's approach — that is, replacing an expensive hobby with an inexpensive one — is a brilliant psychological sleight of hand. It also highlights an important point: Paying off credit card debt is hard work, but it doesn't have to feel tedious. These tricks can help you tackle your debt with less effort.
To bring your balance down faster, initiate a balance transfer, in which you move your debt to a credit card with an introductory 0% APR period. This can help your debt disappear faster, even if you keep making the same payments each month, because you're not racking up interest during the promotional period.
For Ehrmantraut, of Spokane, Washington, moving her balances to cards with lower interest rates helped her get rid of her debt. You might be able to qualify for one of these offers if you have good credit.
2. Automate, automate, automate
Saving money is easiest when you don't have to think about it, Ehrmantraut found. That's why she began automating it while paying off debt.
"Every paycheck, I'd have $50 automatically moved from my checking account to my savings account," Ehrmantraut says. "And as soon as that account hit $300, I'd make a credit card payment." In addition to these extra payments, she also paid double the minimum payment every cycle.
Take charge and banish debt
Sign up with NerdWallet to get a full picture of your spending and personalized recommendations for credit cards that save money on interest.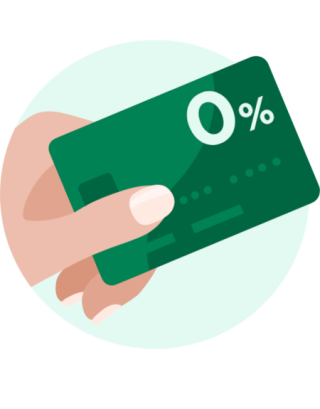 3. Try the snowball method
Your debt payoff goals might be big and ambitious, but sometimes it pays to start small.
"Setting goals to pay off small accounts and celebrating those successes can help you go a long way in paying off your debt," says Jim Triggs, senior vice president of counseling at Money Management International. MMI is a nonprofit credit counseling agency that offers services for folks dealing with debt and other financial questions.
This strategy, dubbed the debt snowball method by personal finance guru Dave Ramsey, might not seem like the most mathematically sound approach. No matter their size, your highest-interest debts will likely be the costliest. But paying off debts from smallest to largest might give you the momentum you need to keep going.
4. Look for painless spending cuts
For Carrie Smith Nicholson of Denver, a change in diet made it easier to save money and pay down debt. After going through a divorce, she paid down $14,000 in 14 months by working three jobs and aggressively cutting costs. Of all the changes she made, not buying red meat at the grocery store was a relatively painless one.
"It was a little bit challenging, but it wasn't too bad," Nicholson says, noting that red meat is typically more expensive than chicken, fish and vegetarian options. "I'm automatically drawn to more of a chicken- and fish-based diet anyway."
5. Pay weekly instead of monthly
Nicholson's experience with debt wasn't a one-and-done success story. Eventually, after quitting her full-time job to pursue self-employment, she racked up credit card debt again — and paid it off, again. Establishing some sustainable money-saving habits have helped her stay out of debt.
For instance, Nicholson, now remarried, has begun making credit card payments more frequently. This helps her keep an eye on her expenses and avoid overspending.
"Instead of waiting once a month to pay that big bill, we found out it works better to pay it once a week," she says. While making these payments, Nicholson and her husband also take time to review their weekly spending and budget.
Expecting a big tax refund, a cash gift for your birthday or a performance bonus at work? Try pretending that you're not.
"If your primary goal is to pay down debt, and you're getting a tax refund, ignore it as far as spending it on anything frivolous this year, and just apply it to your debt," says Triggs. Spending on credit card payments can feel painful, but diverting "found" money like tax refunds to your debt can lessen the sting and help you reach your goals faster.
This article was written by NerdWallet and was originally published by Forbes.
Find the right credit card for you.
Whether you want to pay less interest or earn more rewards, the right card's out there. Just answer a few questions and we'll narrow the search for you.
Get Started
Get more smart money moves – straight to your inbox
Sign up and we'll send you Nerdy articles about the money topics that matter most to you along with other ways to help you get more from your money.