AAdvantage Aviator Red vs. Citi AAdvantage Platinum: Citi Goes the Extra Mile
The Aviator Red wows at first with its easy-to-earn bonus but the Citi card offers more robust long-term benefits.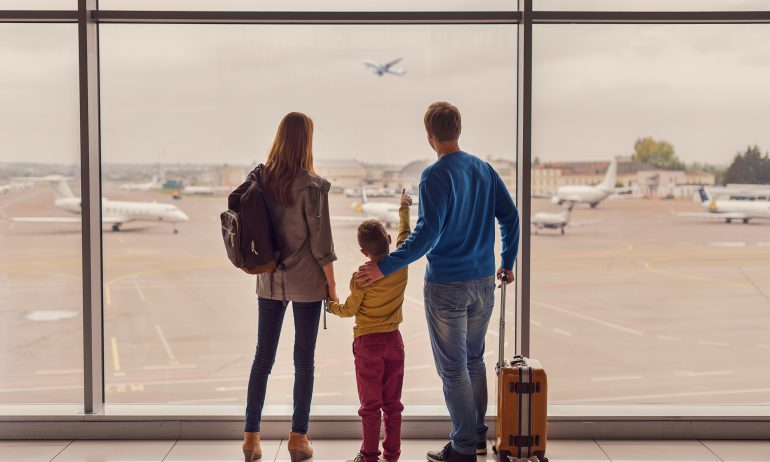 Many or all of the products featured here are from our partners who compensate us. This may influence which products we write about and where and how the product appears on a page. However, this does not influence our evaluations. Our opinions are our own. Here is a list of our partners and here's how we make money.
The race between the and the is akin to the fabled tortoise and the hare. The , issued by Barclays, comes flying out of the gate with a sign-up bonus you can earn after just one purchase, but the , issued by Citibank, plays the long game with more earning potential over time.
While both cards offer money- and time-saving benefits like free checked bags, priority boarding and discounts on in-flight purchases, loyal members will find more reasons to keep the in their wallets for a longer time.
While the bonus requires reaching a spending minimum, there are more ways in general to earn AAdvantage miles with this card, making it a more beneficial card to hold on to for a longer time. Not only do you earn 2 miles per $1 on American Airlines purchases, but you also earn the same rate at restaurants and gas stations — two potentially lucrative spending categories, especially for frequent travelers. The earns 2 miles per $1 only on American Airlines purchases, while all other spending earns an unimpressive 1 mile per $1.
If you spend $20,000 in a year, you'll earn a $125 American Airlines flight discount. It's not much after such dedicated card use, but that's a higher value than what the offers for the same spending: a companion certificate costing $99 (plus taxes and fees).
If immediate gratification is what you seek, you'll get it with the . It's rare to find a card that grants a generous sign-up bonus after just one purchase. This can be helpful if you want a lot of miles quickly, plus free checked bags and priority boarding. It's essentially a way to get one discounted, perk-laden trip.
If you're a number cruncher, the richer sign-up bonus of the  comes out on top. NerdWallet values American Airlines AAdvantage miles at each. But in exchange for earning more miles from the sign-up bonus of the , you'll have to pay the annual fee upfront.
Loyal American flyers, especially those who travel often, will get more out of the overall. The can be helpful if you have one specific upcoming trip in mind but otherwise you don't fly American exclusively. But again, , making it possible to earn a substantial number of points when you combine the two bonuses together.