5 Things to Know About the NerdUp by NerdWallet Card
Designed for people looking to build or rebuild their credit, this secured card has a $0 annual fee and a $100 minimum deposit.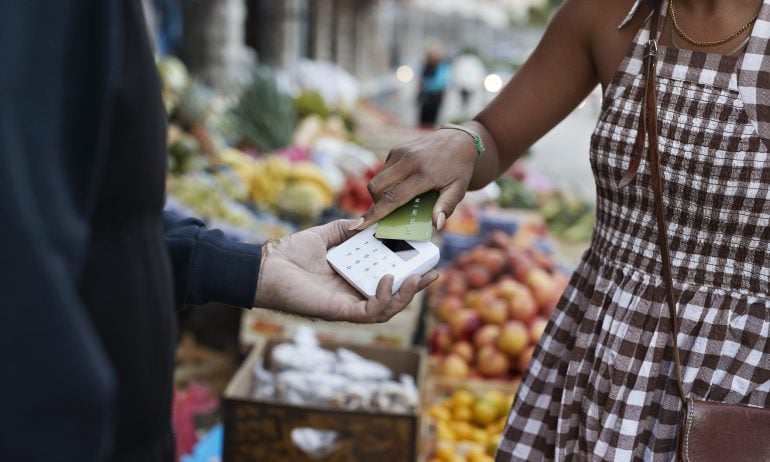 Many or all of the products featured here are from our partners who compensate us. This influences which products we write about and where and how the product appears on a page. However, this does not influence our evaluations. Our opinions are our own. Here is a list of our partners and here's how we make money.
NerdUp by NerdWallet is a secured credit card designed for people looking to improve their credit. Key features of the card include a $0 annual fee, no interest charges, no credit check, a minimum security deposit of $100, the ability to pay your bill from your deposit, and a rewards program that increases your credit limit with each payment.
The NerdUp card is issued by Evolve Bank & Trust in partnership with NerdWallet. To avoid conflicts of interest, NerdWallet's editorial team won't be reviewing this card, assigning it a star rating or considering it for our editorial roundups of the best credit cards. This article outlines what the card offers and how to apply for it.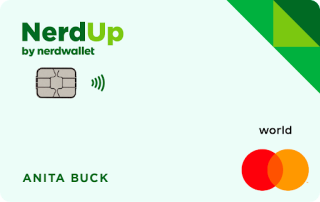 1. No credit check is required
NerdUp by NerdWallet does not run a credit check on applicants. The application asks for your Social Security number to comply with "know your customer" regulations that apply to financial institutions like credit card issuers, but there is no credit pull. Keep in mind, however, that just because a card issuer doesn't run a credit check, approval for a card isn't guaranteed. Income, employment status and other factors may be considered.
Activity on the card is reported to all three major credit bureaus. Cardholders have free access to a credit score through their NerdWallet account.
2. The card is backed by a cash deposit
NerdUp by NerdWallet is a secured card. That means you must provide a cash security deposit, and the amount you deposit determines your credit limit. Deposit $100, for example, and you have the ability to charge $100 to the card. Deposit $500, and your credit limit is $500.
Security deposits on credit cards serve as insurance for the card issuer. The deposit means there's always money available to cover the debt on the card, which reduces the risk of default — and that makes secured cards easier to qualify for.
The minimum deposit to open a NerdUp card account is $100. You can add money to your deposit balance — and therefore increase your credit limit — at any time. You can deposit as much as you want, although the maximum credit limit is $10,000.
When you check your account on the NerdWallet website or on the NerdWallet app, it tells you exactly how much of your credit limit is available for you to use, which can help you avoid going over your limit and having your card declined. This "available-to-spend" figure is calculated as your deposit minus any posted or pending charges. For example:
Say you deposit $200 when you open the card and therefore have a credit limit of $200. Your account will show an "available-to-spend" amount of $200.

Now say you spend $22 at the grocery store. Your available-to-spend amount adjusts to $178.

Spend $15 at the car wash, and your available-to-spend amount drops to $163.

Pay off your card balance, and your available-to-spend amount refreshes to the full $200.
Your NerdUp by NerdWallet account includes three important and interrelated numbers. Your deposit account balance represents the amount of your security deposit. This is effectively your total credit limit. Your card balance represents charges that have posted to your account. This is what you currently owe on the card. "Available to spend" is how much of your credit limit is available to you. It's your deposit account balance minus your card balance, as well as any pending charges that haven't yet reached your card balance.
If you close your account in good standing, you'll get your deposit back. You can also transfer available money from your deposit account to an external bank account. Once the account is open, there is no minimum required balance in your deposit account. If you take that balance down to zero, though, you can't use the card.
3. You can't carry a balance, so you'll pay no interest
Technically speaking, this is a charge card. That means your bill is due in full each month, and you can't carry a balance from one month to the next. Because of that, the NerdUp card charges no interest.
You have the option of paying your bill from a linked bank account or from your deposit. If you choose to pay out of your deposit, then your credit limit is reduced going forward. For example, say your deposit was $200 and you have a balance of $37:
If you pay the bill from your regular bank account, your card balance will drop to $0 while your deposit account (and your credit limit) remains at $200. You're back where you started in terms of buying power.

If you pay out of your deposit, your card balance drops to $0 while your deposit account (and, again, your credit limit) drops to $163. To get back to a $200 limit, you'd have to add more money to your deposit to replenish what you paid.
If you haven't paid your bill by the due date, payment will be made from your deposit account automatically. A $5 late fee may apply in such situations, but the automatic payment can prevent credit score damage. (Card issuers report late payments to the credit bureaus only when they are at least 30 days past due.)
4. Cash back increases your credit limit
NerdUp by NerdWallet earns a flat 1% cash back, credited to your account when you make a payment. Make a $105 payment, for example, and you'll earn $1.05 in cash back. Cash back is automatically credited to your deposit account. If you had a $200 deposit initially, your cash back boosts it to $201.05. You can leave the additional money there, which will increase your credit limit, or use it toward your bill.
5. There's no upgrade path
Like many cards tailored to those building or rebuilding credit, the NerdUp card doesn't have an unsecured version, so there isn't currently an upgrade option. If your credit improves, you can apply for a card from a different issuer.
When that time comes, you can choose to close the NerdUp card and get your deposit back — or leave it open and transfer money out of your deposit account to avoid keeping a lot of cash tied up. Be aware that simply reducing your deposit account to zero won't automatically close your account; you'll have to contact customer service to do that. (Call the number on the back of your card or go to Settings > Help in the NerdUp portion of your logged-in dashboard or the NerdWallet app.) By the same token, though, inactivity on the card could lead the issuer to close your account.
Find the right credit card for you.
Whether you want to pay less interest or earn more rewards, the right card's out there. Just answer a few questions and we'll narrow the search for you.
Get Started
Get more smart money moves – straight to your inbox
Sign up and we'll send you Nerdy articles about the money topics that matter most to you along with other ways to help you get more from your money.