AmEx's NBA Jersey Assurance: What It Is and How It Works
If you bought an NBA jersey but the player changed teams, you may be eligible for a replacement.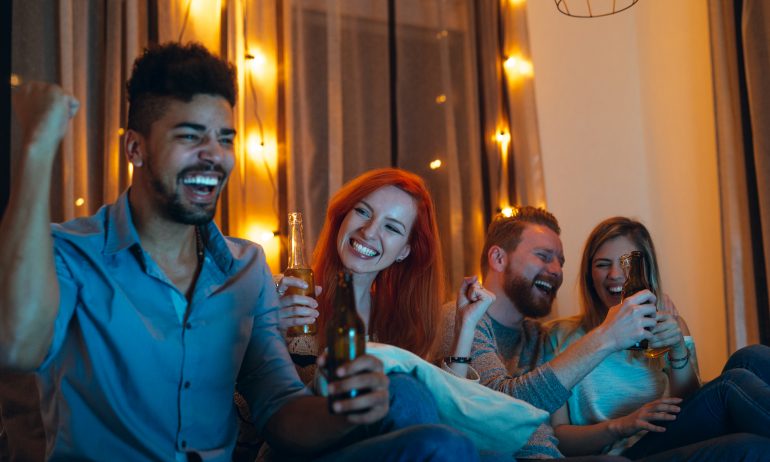 Many or all of the products featured here are from our partners who compensate us. This may influence which products we write about and where and how the product appears on a page. However, this does not influence our evaluations. Our opinions are our own. Here is a list of our partners and here's how we make money.
Do you wear your NBA fandom on your back? If so, a little-known benefit can help you rebound when your favorite player switches teams — and if you're also an American Express cardholder, the offer gets better.
It's called Jersey Assurance, and the baseline version of the perk is offered through the . If you buy an NBA player's team jersey through the store, and that player ends up changing teams by trade or free agency signing within 90 days of your purchase, you can get a free replacement jersey.
If you use an American Express card for the purchase, the protection extends for nearly a year.
Terms apply, though, so let's look at the Xs and Os.
As noted, you get the 90-day coverage when you buy at the NBA Store, no matter how you make the purchase.
You get almost a year's worth of coverage if you use an American Express card at the NBA Store, or via Fanatics.com, or at the physical NBA Flagship Store in New York City.
All consumer and business cards offer the perk, the issuer confirms.
You can choose either of the following:
The replacement will be free, as long as the retail price is the same or less than what you paid for the original jersey. (Upgrades are possible; more on that later.)
Not necessarily. Here are some rules and requirements that could block your shot:
You'll have to box up and mail your original jersey back to Jersey Assurance customer service. You'll get a prepaid return label once you file your claim at the link above. There is no shipping cost for the replacement jersey.
In instances of trades or free agency signings, yes, you can upgrade — for a fee. NBA jerseys are available in a variety of styles, from basic replicas all the way up to "authentic" versions identical to those worn by players in games. Just note during the claims process that you'd like to upgrade to a more expensive model, and you'll pay the difference between your original jersey and the new one.