How to Handle Credit Card Debt While You're Unemployed
If you think you won't be able to make the minimum payment, call your issuer ASAP. Meantime, hold on to cash, apply for aid and check for low-interest offers you may already have.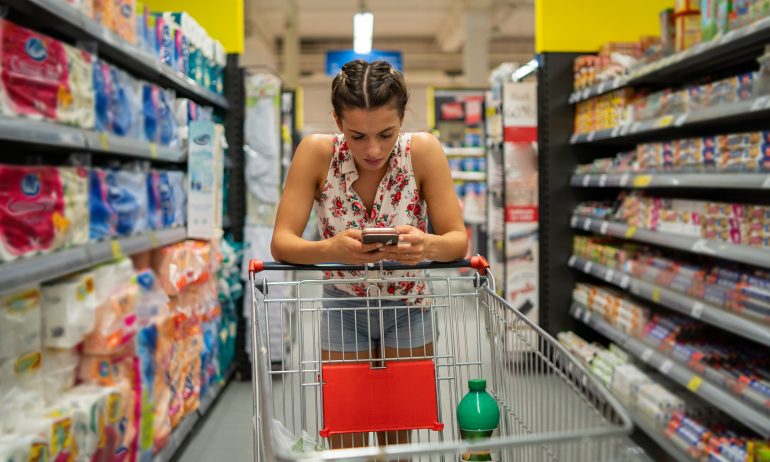 Many or all of the products featured here are from our partners who compensate us. This influences which products we write about and where and how the product appears on a page. However, this does not influence our evaluations. Our opinions are our own. Here is a list of our partners and here's how we make money.
When you're unemployed and money is tight, making payments on credit card debt can seem like a relatively low priority.
Unlike mortgages or auto loans, credit cards are generally unsecured, meaning you won't lose a deposit or property like your house or car if you fall behind on payments. While missing child support payments could result in incarceration and unpaid court judgments could mean seized bank accounts and property, the consequences for missing credit card payments are less severe. But that's not to say they're unimportant.
Falling behind on payments could hurt your credit and trigger fees, account closures or lowered limits, so it's best to make at least your minimum payments each month if you're able to do so while meeting essential financial obligations. If you can't afford your minimum payment, it's a good idea to communicate with your creditors as soon as possible and ask about short-term relief.
Take charge and banish debt
Sign up with NerdWallet to get a full picture of your spending and personalized recommendations for credit cards that save money on interest.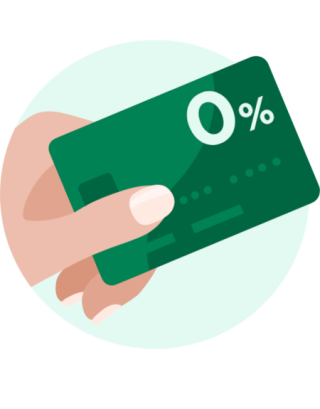 Communicate with your creditors
If you realize you might not be able to make the minimum payment on your credit card, call your issuer. The sooner you do this, the better. Many issuers offer hardship programs to those facing short-term money challenges — say, because of a natural disaster, family emergency or a pay cut. But if you wait until your account is already in default, you could limit what types of relief you're eligible for.
By talking to your issuer early, you might be able to defer payments, lower your interest rate for a time or make smaller payments. A potential downside: In some cases, issuers will freeze your account, close your card or lower your limit when you set up such a plan, so make sure you're clear on what will happen to your account before you agree to any terms.
If you're affected by the COVID-19 pandemic, be sure to mention it when you contact your issuer about a hardship program. It could help you qualify for accommodations and protect your credit, albeit in a limited way.
From Jan. 31, 2020, until 120 days after the end of the national state of emergency, if you are affected by the COVID-19 pandemic and qualify for an accommodation, the issuer must report your payments as current as long as you live up to your side of the accommodation and your account was current previously. However, if the account was already delinquent, it will continue to be reported that way during your accommodation unless you bring it current.
How COVID-19 is affecting credit card customers
In normal times, the advice goes like this: Pay more than your credit card minimum. And it's true that paying just the minimum isn't a good long-term plan. Credit card interest charges can pile up quickly, adding to your debt. And if you pay only the minimum, it could take decades to eliminate your balances entirely, even if you didn't add any new purchases.
But when you're in survival mode, paying just the minimum is perfectly fine if it frees up cash for unexpected expenses and certain must-pay bills such as rent, mortgage or car payments. In uncertain times, having cash on hand is more important than minimizing long-term credit card interest charges.
Find out if you qualify for aid
If you no longer have money coming in, paying even the minimum on your credit cards can feel impossible. But the math might change — at least slightly — if you qualify for unemployment insurance, disability insurance or other aid.
With unemployment, for example, you're generally eligible for state unemployment benefits if you're totally or partially unemployed (for instance, if you have your hours cut) through no fault of your own and meet your state's work and wage requirements. Unemployment benefits in the U.S. paid an average of $387 a week in February 2020, according to the Center on Budget and Policy Priorities, but that figure varies widely by state.
As part of the government's response to the COVID-19 pandemic, weekly unemployment benefits will include state unemployment payments plus $600 through July 31, 2020. Self-employed and gig workers, who generally wouldn't qualify for unemployment insurance, are also eligible for relief. Keep in mind that if you're newly eligible for aid, though, you may not be approved just yet; state unemployment agencies are still awaiting guidance from the Department of Labor to process these claims.
Unemployment claims have hit all-time highs during the COVID-19 pandemic, causing state labor department phone lines to be overwhelmed and some websites to crash. If you're filing a claim during this busy time, you may have to wait longer than usual and try more than once to submit your claim.
Check for low-interest offers you already have
Normally, applying for a 0% APR balance transfer card — which allows you to pay off transferred debt interest-free — makes all kinds of sense when you're dealing with credit card debt and have good or excellent credit scores (690 or higher). But when you're unemployed, it's generally not an option. Even with good or excellent credit, it's hard to qualify for one if you have a low reported income or a heavy debt load. And with no reported income, it's impossible to qualify.
Instead of applying for a new card to lower your interest charges, take stock of the offers to which you already have access. Maybe the card you got a few months ago has an introductory 0% APR period on balance transfers and you didn't realize it. Or maybe your issuer mailed you convenience checks with low promotional interest rates, or emailed you a targeted balance transfer offer. If that's the case, you may be able to use those offers to move high-interest debt to a different card with 0% APR on balance transfers for a time. That could save you a bundle and potentially buy you more time to pay off a balance without adding interest charges to your debt. However, you'll generally have to pay a 3% to 5% fee for the amount transferred.
Find the right credit card for you.
Whether you want to pay less interest or earn more rewards, the right card's out there. Just answer a few questions and we'll narrow the search for you.
Get Started
Get more smart money moves – straight to your inbox
Sign up and we'll send you Nerdy articles about the money topics that matter most to you along with other ways to help you get more from your money.