A Late Credit Card Payment May Cost You More in 2019
The permissible maximums for credit card late fees will be nudged up by $1, starting Jan. 1, 2019. Here's what to know, and how to avoid such fees entirely.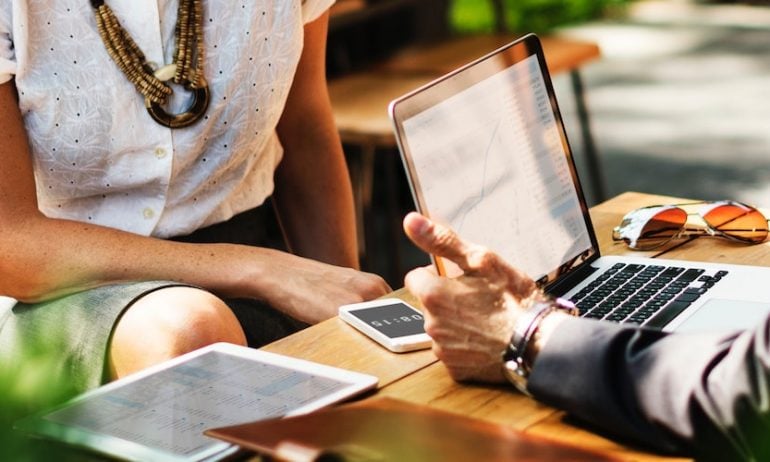 Many or all of the products featured here are from our partners who compensate us. This influences which products we write about and where and how the product appears on a page. However, this does not influence our evaluations. Our opinions are our own. Here is a list of our partners and here's how we make money.
In 2019, $28 might be enough to cover a fancy steak dinner, a haircut, a pile of lottery tickets — or, if you're not careful, a first-time late fee on your credit card bill.
Starting Jan. 1, 2019, the Consumer Financial Protection Bureau will nudge up the permissible maximums for credit card late fees by $1, potentially making these already steep fees even harder to stomach. Under the new limits, late fees will be capped at:
$28 for the first time you're late. Previously, these were capped at $27.

$39 for subsequent violations. Previously, these were capped at $38.
These new thresholds, which the CFPB adjusts annually according to a consumer price index, might not inspire issuers to increase their late fees instantly. But they could herald slightly higher penalty charges in the coming months.
Consider what happened when these caps on subsequent late fees increased from $37 to $38 in 2016: Five major credit card issuers eventually increased late fee caps to match that threshold. As issuers make other tweaks and updates to their portfolios in 2019, the same thing could happen. But with some smart strategies, you can make sure you don't ever have to pay these fees.
If paying a late fee on your credit card bill feels punishing, that's by design. In part, issuers use these penalties to discourage cardholders from falling behind on their obligations. And they can be applied swiftly, too: Even if you're just a day past due — surprise! — one might pop up on your account and ruin your day.
The Credit Card Act of 2009, which generally limits late fees, comes with a provision that allows the CFPB to annually adjust caps on permissible late fees in step with a consumer price index. If the consumer price index doesn't change enough to move the fees up or down by a full dollar, the fees remain the same. But if the index rises or falls enough, it triggers an increase or decrease. This year, it was the former.
These limits on late fees exist, in part, to protect consumers from more onerous late fees. But they also make it a little easier for issuers to comply with the law.
"The federal law says that the [late] fees have to be reasonable and proportional," says Nessa Feddis, senior vice president for consumer protection and payments at the American Bankers Association. She notes that by law, banks also have the option to determine what's reasonable and proportional using their own costs and losses. But in practice, they tend to follow the government-established limits because it's a simpler way to stay in compliance.
As of this writing, none of the major issuers has announced increases to their late fees for 2019. But historically, major issuers have inched up their late fees in line with these caps. To see whether your late fees might be rising, watch for notices from your credit card issuer. Issuers are generally required by law to give you at least 45 days' notice before making such changes.
To be sure, late fees aren't the only consequence of paying credit card bills late. In some cases, your issuer might also apply a higher penalty APR — typically about 30% — to new purchases on your account. And if you're more than 30 days past due, your missed payment could also be reported to the credit bureaus, causing your scores to tumble.
Your credit card late fees might not have changed yet, but they might increase in the coming months. Now's a good time to do what you can to avoid ever paying these penalties.
Set up autopay. Even with all the calendar reminders in the world, it's still possible to forget credit card payments. Avoid this fate by setting up your credit card account on autopay, if you feel confident you can do so without overdrawing the bank account it's linked to.
Find a more forgiving credit card, such as the Citi Simplicity® Card. Alternatively, consider the Discover it® Cash Back, which waives the late fee on your first late payment. Policies like these might bail you out of a bad situation, especially if you're worried about forgetting a payment.
Call your issuer if you slip up. Often, issuers waive late fees for customers who typically pay on time. If it's out of character for you to miss a payment, give your issuer a call and see whether they'll give you a pass. Then, do what you can to avoid making the same misstep in the future, such as setting up alerts on your account to remind you of future due dates.
This article was written by NerdWallet and was originally published by Forbes.
Find the right credit card for you.
Whether you want to pay less interest or earn more rewards, the right card's out there. Just answer a few questions and we'll narrow the search for you.
Get Started
Get more smart money moves – straight to your inbox
Sign up and we'll send you Nerdy articles about the money topics that matter most to you along with other ways to help you get more from your money.